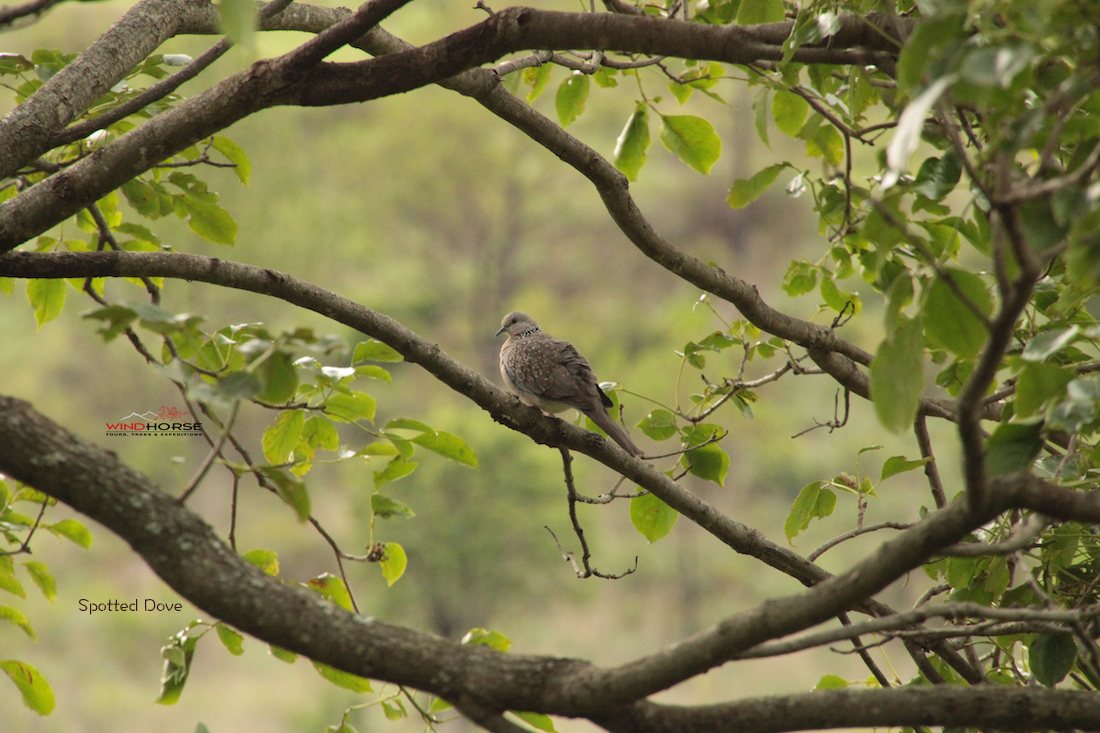 Trip highlights
Explore broad spectrum of birding habitats with rare, exotic, migratory, resident and endemic birds.
Short and moderate day  hike to visit remote villages
Meet and interact with locals
Seemingly endless pristine flora and some wild life.
Visit prominent cultural attraction and sights yet without overdoing it.
Insights into unique and unaffected culture and tradition.
Starting in eastern Bhutan exposes you immediately to the quaint ambience, and least visited areas of Bhutan. Semi tropical climate of eastern Bhutan provide ideal conditions for thriving birdlife. Discover some of best birding habitats and some rare birds in these regions. As the trip progresses, it passes through sub tropical zone unstaged setting into temperate, along the way, encompassing a few high mountain passes - which has bird endemic to the region. Even if you miss your target birds in one pass, it will be waiting to be found in next. In this broad spectrum of birding habitats, it's very much likely to come across more than 400 species out of 680 species recorded, and a few from the 22 endangered birds list. Also some migratory birds wintering, not to miss are sacred Black Neck Crane (Oct - March).
At the backdrop of birding in pristine nature are the relatively unaffected culture and tradition. Explore some remote villages along the way. Medieval Dzongs and monasteries and other mainstay attractions. Interact with locales to have first hand info about the birds in local context and more.
Outline Itinerary
Day 1: Guwahati to Samdrup Jongkhar (250m/105 km/3 hours/)
Arrive in Guwahati and drive to Samdrup Jongkhar. It takes 3 hours approx. After immigration formalities at border check into the hotel. Free evening. Take a stroll in town, rest and relax. Overnight in Hotel.
Day 2: Samdrup Jongkhar – Deothang - Wamrong (2150m/ 100km/4hours )
After early breakfast, drive north along the road towards Trashigang. Spend the morning exploring the foothills above Samdrup Jongkhar that hosts a number of lowland species such as Wreathed, Oriental Pied and Great Hornbills, Mountain Hawk-Eagle, Mountain Imperial Pigeon, Pin-tailed Green Pigeon, Rufescent Prinia, Black-naped Monarch, Scarlet Minivet, Black-crested, Ashy and Black Bulbuls, Golden-fronted Leafbird, bamboo-dwelling Yellow-bellied Warbler, White-rumped Shama, Sultan Tit, Asian Fairy-bluebird and Long-tailed Broadbill. We will also look for Black-backed Forktail and rare birds such as Dark-rumped Swift and Pied Falconet.
After crossing Dewathang, our road continue uphill toward Pemagatshel bypass (Tsengkhor) and continuing uphill to Wamrong, we'll be birding in mid altitude broad-leaved forest for Beautiful Nuthatch, Black-faced Warbler, Grey-headed Canary-Flycatcher, Striated Laughing thrush and others. Overnight in a Lungta Comfort Camp or local home stay.
Day 3: Drive to Trashigang (1100 m/ 85km/3-4 hr)
If you are interested in exploring local villages, we can do some this morning. Many farm road provide access to far off villages. Our road to Trashigang makes a short climb for about 300m and gradually descends to Khaling 2070m, passing rich forested area. Khaling has a high school, a school for blind and also a a weaving center where they use lots of raw silk. From Khaling the road makes several short ascends and decends to Yongphula, where there is a small airfield and army post. Then it is a descend all the way to Trashigang, passing many villages including college town of Kanglung.
On today's drive there are possibilities to see Hill Prinia, Barred Cuckoo-Dove, the delightful Red-billed Leiothrix, small flocks of Striated Yuhinas, Streaked Spiderhunter, Rusty-fronted Barwing, Orange-bellied Leafbird, Common Green Magpie and Red-faced Liocichla and another chance for Nuthatch. This evening, visit Trashigang Dzong and stroll in the small cramped-up but a charming town area. Overnight in hotel.
Day 4: Trashigang to Mongar (1650 m/91 km/3-4 hr)
Head out to Mongar via Korila Pass. En route especially between Korila Pass and Ngatsang village, there are prime birding habitats. We will take a short walks and drives near Korila area for birding opportunities. There should be enough birds to keep you busy such as Super Skulker, Red Faced Liocichla, few species of Laughing Thrushes, Black Eagle, Oriental Cuckoo, Speckled Wood Pigeon, Brown Parrot Bill, Darjeeling Woodpecker etc. In evening, stroll in Mongar town. Overnight in hotel.
Day 5: Mongar - Yongkola (1600m/ about 50km/2 hrs)
From Mongar, our road drops over 1000m to cross the Kurichu river bridge at about 650m above sea level. You will feel the drastic change of temperature. The areas around here called Limithang and up to Yongkola (1600m) is one of Bhutan's prime birding area and is often touted as one of the best birding sites in the world. We will start early and as the journey is short, we will have all the time to enjoy birding in lower and upper Limithang road. Here we may see Wedge-billed Wren Babblers, Rufous-throated Wren Babbler, Spotted Wren Babblers, Rufous-necked Hornbill, Coral-billed Scimitar Babblers, Slender-billed Scimitar Babblers, flocks of Parrotbills, Golden-breasted Fulvetta, Scarlet Finches and many more. Overnight in Lungta Comfort Camp.
Day 6: Yongkoka - Sengor - Ura (3200m/around 90km/5hrs drive)
Early morning birding around upper Yongkola and Namling forest. After late breakfast, we drive up the Namling to arrive at Sengor village (2950m). Continuing our journey, the road makes several hair pin turns to climb across Thrumshingla pass which, although situated at 3700m, is still shrouded in thick hemlock and rhododendron forest. A very high tree line of (about 4000m) is a feature of the Eastern Himalayas, due to monsoons that bestow a large amount of rainfall on these mountains. The area around here is a part of Thrumshingla National Park. The pass is frequented by some high-altitude birds such as the beautiful Blood Pheasant, the strikingly-patterned Snow Pigeon, Spotted Laughing thrush, Gold crest, Golden Bush Robin, Rufous-vented Tit and Himalayan Beautiful Rose finch. Below the pass, there is thick dwarf bamboo groove where you may see Red Panda. From here we are just over one hour drive away from Ura village (3200m). Overnight in a simple Guest House or Lungta Comfort Camp.
Day 7: In Jakar, Bumthang (2650m/48km/1.5hr drive)
Less than 2hr drive brings us to Jakar (2600m), Bumthang, aptly called cultural heartland of Bhutan, vindicating there are lot of cultural attractions and religious edifices. We will explore for full day its monuments also visit nearby villages by short walks and to agricultural fringes for birding opportunities. Some of the prominent monuments are Jambay Lhakhang, Tamshing monastery, Kurjey Lhakhang, Jakar Dzong, short hike in Swiss Farm area. And most likely avian to be seen in village and agricultural channel are Rose Finch, rufous breasted Accentor, little Bunting, Red billed chough, Black billed Magpie. Overnight in Hotel.
Day 8: Chumey Valley (2600 m)
If any sights are missed on the previous day, we will have opportunity to cover today. Drive short distance across to Chumey valley (40mins). Drive up the hill to visit Tharparling monastery from where you can climb up hill to chance to see magnificent Monal Pheasant and Satyr Tragopan. Besides, you may also see Spot-winged Grosbeak, Daurian Redstart, Olive-backed Pipit, Oriental Skylark, Black-billed Magpie, etc. Overnight in a Nature Resort in Chumey valley
Day 9 & 10: Zhemgang (1900m) & Tingtibi area (600m)
Drive from Chumey across Youtongla pass to Trongsa, and then drive southwards along Shemgang road to our campsite at Tingtibi (total 6-7hrs). At the Yutong La look for Yellow-rumped Honeyguide. As we drive south from Trongsa, some magnificent subtropical forest can still be found by the roadsides and offers some of the best birding in the country. The star attraction of this fine area is Beautiful Nuthatch, found in few known localities and we good chance amongst the taller trees. Amongst the other birds we may well encounter in the area are Oriental (or Crested) Honey Buzzard, the magnificent Black Eagle, Emerald Dove, Bar-tailed Cuckoo-Dove, Pin-tailed Green Pigeon, the secretive but noisy Whistling Hawk-Cuckoo (split from Hodgson's), Indian and Violet Cuckoos, White-throated Needletail, Blue-throated Barbet, White-browed Piculet, Rufous Woodpecker, the gorgeous Long-tailed Broadbill, Orange-bellied Leafbird, Common Green Magpie, Scarlet Minivet, Red-vented, White-throated and Ashy Bulbuls, Bronzed Drongo, Long-tailed Shrike, Oriental Magpie Robin, Blue Rock Thrush, Striated Prinia, Rufous-faced Warbler, Yellow-bellied Warbler, the superb Rufous-necked and Blue-winged Laughingthrushes, Lesser Necklaced Laughingthrush, the lovely Crimson Liocichla (split from Red-faced), White-browed Scimitar Babbler, Grey-throated Babbler, Silver-eared Mesia, Striated Yuhina, Long-tailed Sibia, the impressive Sultan Tit, Streaked Spiderhunter and Crested Bunting.
Our campsite by the river near Tingtibi at 600m above sea level is perfect for birder and nature lovers. Across the river, there are dense jungles with tall trees among which we should encounter the magnificent Rufous-necked Hornbill and also commonly see in the Golden Langur monkey. During a full day, we will explore the stretch of road between Zhemgang-Tingtibi and part of the road to towards Gongphu-Manas.
Day 11: Tingtibi to Trongsa (2200m/105 km/4-5 hours)
Retracing the drive back to Trongsa from Tingtibi on will give opportunity to stop and explore those places we will have missed earlier due to a longer drive. At Trongsa, visit impressive Trongsa Dzong and overnight in the comfort of hotel.
Day 12:Gangtey, Phobjikha (2900 m/120km/5 hrs)
From Trongsa, it takes about 4hrs to Pele la pass based on present road condition. We will stop occasionally to see some of high altitude species that we may have missed on our journey near Youtongla or Thrumshingla pass such like Himalayan Monal, Satyr Tragopan, Spotted Laughing thrush, Himalayan Griffon, Brown Parrotbill, various Finches and Bush Warbler. After crossing Pelela pass (3300m), shortly cross another pass called Labenla pass to enter in wide open highland valley of Gangtey or Phobjikha. The area is the winter nesting ground for hundreds of endangered black-necked cranes from late October till early March. From ancient Gangtey Gompa monastery, hike through the Nature trail that descends from pine forest into wide marsh land with dwarf bamboos. Besides black-necked crane, we may see Spotted Nutcracker, Grey- crested Tit and Hen harrier. Overnight in hotel.
Day 13: Gangtey-Punakha (1250m/70km/3 -4 hrs)
Early morning, we will look for Himalayan Wood Owl, and much sought rare Wood Snipe. After early lunch, depart for Wangdue & Punakha valley which takes about 4hrs. Stopping along the way to look for Ward's Trogon, Yellow-rumped Honeyguide and mixed species flocks. Grey or white langurs are often seen after crossing the pass from Gangtey. Overnight in hotel.
Day 14: In Punakha
Early today, travel north up along Mochu river (Jigme Dorji National Park) to an excellent area of forest where our birding will be focused. Along the river, we should find Great Cormorant, Crested Kingfisher and Slaty-backed Forktail. We will see a wide selection of species today, but in particular we will be looking out for the Yellow-vented Warbler, and the delightful Spotted Wren-Babbler. Here is also a great opportunity to find the very rare and little-known White-bellied Heron, and Pallas's Fish Eagle. Other birds we could well encounter include Crested Serpent Eagle, Spotted Dove, Himalayan Cuckoo, Himalayan Swiftlet, House Swift, White-throated Kingfisher, Great and Golden-throated Barbets, Grey-headed Woodpecker, Greater and Lesser Yellownapes and Ibisbill. Visit Punakha Dzong located at the confluence of Phochu and Mochu rivers.
Overnight in hotel. (For those seeking to stay close to Nature and listen to call of birds, there are wonderful campsite along the river bed and for those seeking local experience, we use a large traditional house here in this valley).
Day 15: Punakha-Thimphu (2300m/75 km/3-4hrs)
Driving to Thimphu entails crossing Dochula pass (3150 m). It offers breathtaking view of eastern mountains range and also the surrounding with 108 chortens and prayer flags. Having covered much of the similar birding elsewhere, we will proceed to Thimphu straight to cover a half a day of sightseeing in the capital today. Overnight in comfortable hotel.
Day 16: Thimphu to Paro and tour (2200m/54 km/1hr drive )
Spend a bit of the morning in Thimphu to shop or cover some more of the sightseeing tour according to your interests. Then drive for about 1hr to Paro, where you spend rest of the day, touring its beautiful temple, National Museum, visiting a typical farm house and others. If you want to continue with birding, there are good many spots to see beautiful Ibisbill, which can be found here amongst the gravel islands in the fast-flowing rivers, and the furtive Black-tailed Crake. Typical breeding birds of the area include River Lapwing, Oriental Turtle Dove, Large-billed Crow, Green-backed Tit, Brown Dipper, Blue Whistling Thrush, Himalayan Wagtail and Russet Sparrow. In winter, likely visitor include Green Sandpiper, Rosy Pipit, Rufous-breasted Accentor, and Black-throated Thrush. Overnight in Hotel
Day 17: Paro (Hike to Takstang)
Early morning is an ideal time for the hike, in the sense that opportunities to see birds are greater with fewer tourists. If early, you may see Grey Wagtail, Common Sandpiper, Black Browed Tits, Spotted Laughing Thrushes, Brown Dipper. The hike up to this iconic Tiger nest monastery (Takstang), takes about 3hrs uphill. Option to hire horses are available for the ride up hill (till the Viewpoint), but one must still be able to walk downhill. Return to hotel, rest, relax relax and potentially contemplate on the days that passed by. Farewell dinner.
Day 18: Departure
Transfer to Airport for your outbound journey.
Notes
This itinerary start from east to western Bhutan, this way it has edge over conventional one (West to East).
If you have extra time, we can always include few places. If you are short of time, we can remove two -three nights from Zhemgang and Tingtibi
Birding is mainly done in early morning hours (in some case before dawn) and then in the evening as the sunset. The days are mainly for rest or to cover the driving or to cover sightseeing.
As the trip covers lots low lying areas which experience heat, humidity and rains, the ideal time to do this trip is from last week in October till early April. Therefore the whole of winter months from Dec till February is ideal time, even though you may experience few cold nights
Group SizeAny

MealsFull Board.

Trip Accommodation3 to 4* tourist standard hotel.And best available in eastern region. Unlike typical tradition camping tent, we use Safari Style tent made from versatile fabric, affording more space and also we provide good bedding, instead, you can also elect to upgrade to Lungta Comfort or Lungta Deluxe camp. For local experience, in some places you can also choose to stay in traditional Farm House.

Route1.Arrive in Samdrup Jongkhar
2.Wamgrong
3. Trashigang
4. Mongar
5. Yongkola
6. Ura (Bumthang)
7. Jakar(Bumthang)
8. Chummey (Bumthang)
9. Zhemgang & Tingtibi
10. Trongsa
11. Phobjika (Gangtey)
12 Punakha
13.Thimphu
14.Paro (Departure)


Trip Type Wildlife Safari/Jungle Safari and Bird Watching
Deluxe Camping, Tented Camp Trip


Trip SeasonsBest time is from November - April. Although it can get cold in Dec and Jan in Central & western Bhutan. But its also the time for wintering of migratory birds. Spring (March -May) is the mating season for birds, when they exhibit change in colour to attract mate and also some distinct bird call. Toward late april, it tend to get hot and humid in eastern Bhutan, followed by wet monsoon from june till September.

Best MonthsJanuary, February, March, November, December

Good MonthsApril, October

Lean MonthsMay, June, September

Not RecommendJuly, August
Prices & Dates
Cost is based on the number of participants. For details contact us.
Included
Bhutan Royalties, tourists fees, Visa fees and taxes.
Accommodations in listed or similar hotels (pleasant hotels 3-4 star type)
All meals,including evening tea/coffee etc through-out the tour in Bhutan.
All land transfers, sightseeing with entrance fees.
Experienced English Speaking Bhutanese Tour Guide.
Bottled water in the vehicle and other comp. services.
Not included
Flights into and out of Bhutan
Optional Travel/Medical Insurance
Personal expenses such as bars, beverages in the hotel, telephone, laundry, trips, and others.
Accommodations
We use best tourist standard accommodations where possible. Largely, we use 3 star or 4 star properties in most places. However places such as Samdrup Jongkhar and Mongar, the best available hotels are more like 2 star types.Where camping is done on this trip, we use high quality Safari style tents (standing height), that is roomly, made from mix of cotton and poly canvas with cotton liners that keeps warm where it is cold but repel heat where it is hot. We provide good beddings. This is not the primitive camping with trekking style tents. Option to upgrade to full Lungta Deluxe available.
---
Hotels in Thimphu
Hotels in Paro
Hotels in Punakha
Hotels in Phobjikha
Hotels in Trongsa
Hotels in Jakar
Hotels in Trashigang
Hotels in Mongar
Hotels in Chumey
Hotels in Samdrup Jongkhar