Cultural Heart of Tibet Tour
8 Days
Essential Highlights touring Lhasa, Yarlung, Gyantse & Shigatse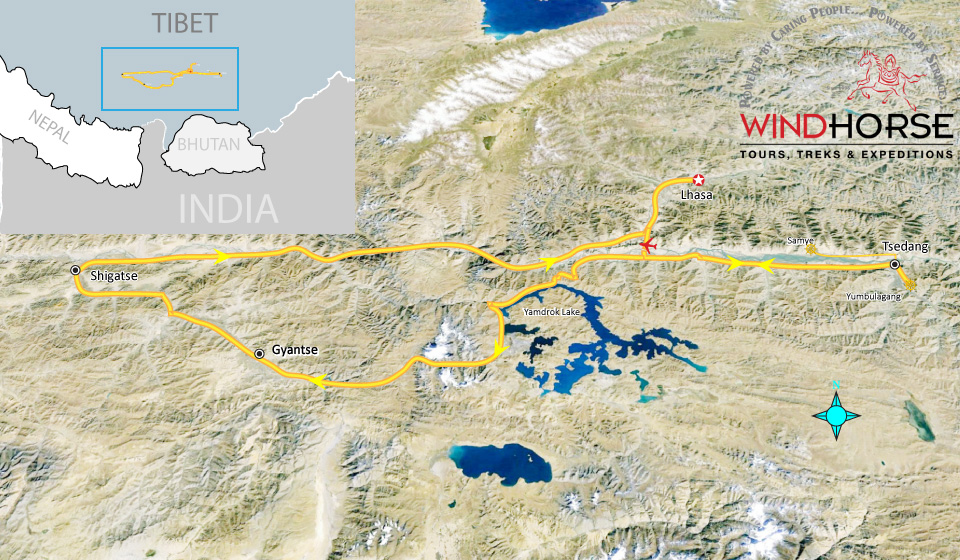 Trip Grade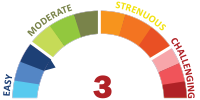 Trip Price From US$ 1330 | See Details
Trip AccommodationHotels of different catagory See Details
Group SizePrivate with your Own Group
MealsWelcome dinner on arrival.
Breakfast & dinner through out the tour.
RouteTsedang-Samye-Gyantse- Shigatse-Lhasa
Trip TypeCultural Tour
Trip SeasonsMid Febuary till November
Best MonthsMay, June, July, August, September, October
Good MonthsMarch, April, November
Lean MonthsJanuary, February, December
This is one of our most popular tours of Tibet. It covers the most popular sights of "U" and the Tsang region of central Tibet.
Start your tour of Tibet from Tsedang, a great starting point, as it is lower slight lower in altitude (3150 meters above sea level and Lhasa is at 3490 meters); this helps you acclimatize better to high altitude conditions. Visit the earliest monastery of Tibet at Samye; visit Yambulakhang, believed to be the earliest building in Tibet. Visit Chongye and other sights in Yarlung Valley.
Then drive to Gyantse passing the turquoise blue Yamdrok Tsho Lake. Visit sights in Gyantse, Shigatse and travel overland to Lhasa, the cultural and historical capital of Tibet.
As this route is frequented by tourists, the accommodation options are greater and of a higher standard than other tours in Tibet.
Outline Itinerary
Day 1: Arrive Tibet –Tsedang (D) Arrive by flight to Lhasa Gongkar airport. Meet and transfer to Tsedang, 2 hr drive. Check into our hotel. It is essential to take it easy today, to acclimate to the altitude.
Overnight in hotel.
Day 2: Excursion to Samye & Chongye Valley (B/D) This first day in Tibet is also where the Tibetan civilization and monastic institutions began. Explore Chongye Valley and burial sites of the Tibetan Kings. Visit Yumbulakhang, which believed to be the first building fortress in Tibet. Nearby visit 7th century Tadruk temple. Finally drive to visit Samye monastery.
Overnight in hotel.
Day 3: Drive across Yamdrok Tso Lake to Gyantse (B/D) Drive across Kambala Pass and along the long shores of dazzlingly turquoise green Yamdrok Tso Lake, with spectacular vistas to Gyantse. En-route stop at villages, town and nomad camps. Arrive in the late afternoon at Gyantse, one of Tibet's most traditional towns, little influenced by the Chinese.
Overnight in hotel.
Day 4: Gyantse – Shalu – Shigatse (B/D) See the famed Gyantse Kumbum, that rises over four symmetrical floors, topped by a gold dome. Visit Pelkor Chode Monastery, just next door and drive up to the Gyantse Dzong, for breathtaking views of the surrounding countryside. After lunch, drive to Shigaste, visiting Shalu monastery en-route.
Overnight in hotel.
Day 5: Shigaste – Lhasa (B/D) Shigatse, the second largest city in Tibet has both modern buildings and a delightfully whimsical jumble of monasteries and Dzongs in the old Tibetan quarter. Visit Tashilhunpo Monastery, one of the few monasteries virtually untouched by Cultural Revolution. In the afternoon drive along the Yarlung valley to Lhasa.
Overnight in hotel.
Days 6 & 7: Lhasa (B/D) During the next two days, visit the 7th century Jokhang Temple, Tibet's holiest site. Take a walk in a clock-wise circuit or Kora around the temple grounds, along with the stream of humanity. Stroll through Barkhor market square. Visit the World Heritage, formidable site of Potala Palace in the morning. Later drive west to Drepung Monastery. Visit the traditional Tibetan hospital of Mentsekhang. Visit Norbulingka, a tranquil and shady retreat, which was the former summer palace of Dalai Lamas. Visit new Tibet Autonomous Region Museum with its galleries of Prehistoric Culture, Tibetan Arts, Thangka Painting, and Folklore and Culture. Visit Sera Monastery, possibly during their theological debates. Visit nunnery, many other smaller temples and monasteries, rarely visited by Westerners, hidden in the back alleys of the old quarter.
Overnight in hotel.
Day 8: Departure (B) Departure transfer to the airport in time for your departure flight to next destination.