Mount Kailash & Manasarovar Pilgrim
18 Days
Trekking around Mt. Kailash.
Trip Grade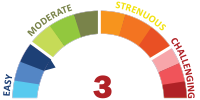 Trip Price From US$ 3350 | See Details
Trip AccommodationGuest houses and camping. See Details
Group SizePrivate with your Own Group
MealsAll Meals Included
RouteKathmandu, Nyalam, Saga, Paryang, Lake Manasarovara, Darchen, Circuit Trek and retrace drive to Kathmandu.
Trip TypeTrekking & Cultural tour
Trip SeasonsMarch-April-May-August-September-October
Best MonthsJanuary, February, March, April, May, June, July, August, September, October, November, December
Trip highlights
Mt. Kailash trek with manasorovar
Option to visit Guge kingdom ruins and Mt. Everest north face.
Mt. Kailash is the confluence of the myth and the mountain. It is believed to be the navel of the world from which originate four great Rivers (The Ganges, Bramhaputra, Sutlej and Indus) giving life to the areas they pass through. Mount Meru, described in Hindu epics as the center of the earth, is believed to be what we call Mount Kailash today. This 6714m (22,022 ft) high peak of Western Tibet has long been a sacred object of worship for four major religions of the world; the Hindus, Buddhists, Jains and Bons. For Hindus, Mt, Kailash is the domain of Lord Shiva whereas Buddhists revere the mountain as the adobe of Samvara (Demchok)-the wrathful manifestation of Buddha. For Jains, this is the place where their saints emancipated from and for Bons, their founder Shenrab alighted from heaven here.
The trip begins in Nepal's capital city-Kathmandu where we obtain China/Tibet visa and also take chance to visit its medieval temples, palaces and monasteries. We will set out overland by 4 WD jeeps with well supplied Nepali crews. In most places, we will be camping, meals being cooked by our Nepali crews. After 4 days circuit trek, retrace drive to Kathmandu or extend to visit Lhasa.
Outline Itinerary
Day 1-2: Arrive in Kathmandu and tour (B) Upon arrival at Kathmandu airport, meet and transfer to hotel. While our crews prepare with your Tibet Permit and China visa, fresh shopping, check gears, you can tour Kathmandu Valley. Visit the Kathmandu's Durbar Squares, temples and monasteries and mingle with the locals.
Overnight in a hotel
Day 3 & 4: Zangmu /Nyalam (B/L/D) Drive from Kathmandu to Zangmu (2800m) border on Tibetan side. We will try to make it till Nyalam,at 3700m, which is short distance from Zangmu . For proper acclimatization, we will spend 2 nights in the area. During this time, we take the opportunity to visit Milarepa's Cave and Pelgyeling Temple and other sights.
Overnight in hotel.
Day 5: Nyalam –Saga (B/L/D) (Alt. 4,600m, 306km/6-7 hrs drive)Drive and cross two high passes and around midway, we arrive at Pelkutso Lake for lunch. Lablung La (5030m) offers spectacular views of Mt. Sishapangma (8021m/26,309ft), Gaurishanker and many other peaks, all of which are dwarfed by the Tibetan plateau.
Overnight in camp or Guest House as available.
Day 6: Saga-Zhongba-Paryang (B/L/D) (Alt. 4,540m 250km/about 6hr drive)We continue across the vast arid plains to the small Tibetan town of Zhongba and drive further to Paryang.
Overnight in tented camp.
Day 7-8: Paryang-Lake Manasarovara (B/L/D) (Alt. 4560m, 250km/6hr drive)Drive to Lake Manasarovara. Today we will get the first view Mt. Kailash from Horqu, a small town by the lake.Camp by the lakeside and spend another day here exploring the shores of the Lake. Pious Hindus or Buddhist take ritual bath in the holy waters of the lake.
Overnight in tented camp.
Day 9: Lake Manasarovara-Darchen (B/L/D) (Alt. 4660m/35km/about 2hr driv).It's a short drive of about 2 hours to Darchen. After lunch, prepare for the three days trekking. Crews will be organizing pack animals (yaks) gears and supplies for the trek.
Overnight in Guest House.
Day 10-11-12: Circumambulation trek of Mount Kailash. which takes 3 days. Everyday, we trek 3-5 hours. The highest point on the trek is Drolma La is 5636m. Along the way stop to visit the monasteries of Choku Gompa, Zuthulphuk Gompa and Driraphuk Gompa. The final stretch of the trek is easier one and met by our vehicle at Darchen, from where we drive to Chiu Gompa, along the Lake Manasarovra.
Overnight in Tented Camp.
Day 13-17: Drive back to Zhangmu border and then to Kathmandu(B/L/D)
Overnight in Hotel.
Day 18: Kathmandu-Departure (B) Transfer to airport in time for your flight back home.
Other ideas: This is a better option if you have time available.
Day 1: Arrive in Kathmandu
Day 2 & 3: In Kathmandu for touring and for visa
Day 4: Fly to Lhasa and rest.
Day 5 & 6: In Lhasa for touring
Day 7: Drive to Gyantse and tour Gyantse
Day 8: Short drive to Shigatse and visit Shigatse
Day 9: Enroute, visit Sakya and stay in Shegar
Day 10: Drive to Rongbuk and visit Everest Base Camp.
Day 11: Drive to Saga
Day 12 & 13: Drive to Dongba and then to Manasarovar
Day 14: Drive to Darchen
Day 15, 16 & 17: Circumambulation trek of Mount Kailash.
Day 18: Tirthapuri-Tholing (Zanda)
Day 19: Excursions of the ruins Tsaparang and Tholing of Guge kingdom.
Day 20: Tsaparang to Lake Manasorovar (Chiu Gompa)
Day 21: In and around Lake Manasorovar
Day 22: Drive to Paryang
Day 23: Drive to Saga
For departure from Lhasa Day 24: Saga to Lhatse.
Day 25: Lhatse to Lhasa
Day 26: Departure
For departure from Kathmandu Day 24: Drive from Saga to Zhangmu border.
Day 25: Drive from Zhangmu to Kathmandu
Day 26: Departure from Kathmandu.