Stopover Bhutan
4 Days
Three nights in Bhutan

Trip Grade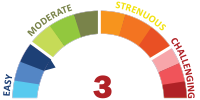 Trip Price From US$ 750 | See Details
Trip Accommodation3 * & 4* Hotels See Details
Group SizePrivate with your Own Group
MealsAll meals
RouteThimphu-Paro
Trip TypeCulutral Tour
Best MonthsJanuary, February, March, April, May, June, July, August, September, October, November, December
Trip highlights
Short visit to Bhutan
Highlight of Paro & Thimphu
This is shortest tour we have on our shelves. Yet it covers comprehensively two most importantly town in western Bhutan – Thimphu and Paro.
These towns flourish on verdant valley that houses major sightseeing attractions in the country. And they epitomise the perfect harmony of modernity with traditional and cultural heritage.
Thimphu, revamped capital of modern Bhutan lies in the temperate valley at about 7,500ft, with about 100,000 people. It houses many of Bhutan's tourists attractions, vibrant and colourful markets, including age-old monasteries and fortresses.
The serene Paro valley, except at the town centre with cluster of close traditional houses.  The next door is more like a typical village with scattered houses in elongated Paro valleys with terraced field, with chimney emitting wooden smoke, and at closer look and encounter with people, a countenance of contentment, peace irrespective of their social status become more pronounced!
Paro valley has one of most beautiful iconic attractions, Taktsang or Tiger's nest Monastery and hike into it which is perched precariously on cliff can be a very rewarding experiences.
For some reasons those who wish to skip Taktsang hike, we take them to excursion to quaint and tranquil Haa valley
Outline Itinerary
Day 1: Arrival in Paro drive to Thimphu Upon arrival you will be received by our representative and transfer to Thimphu. Later in the afternoon, visit Memorial Chorten and Buddha viewpoint. Evening visit Tashichho Dzong and take a leisurely walk in and around Thimphu town.
Overnight in Thimphu.
Day 2: Thimphu to Paro After breakfast, visit School of Arts and Craft, visit national library. After lunch drive to Paro visit National Museum. Visit Paro Dzong on foot and continue walking through the oldest cantilever wooden bridge to Paro Town.
Overnight in Paro.
Day 3: In Paro Sightseeing After breakfast drive to north end of Paro valley and hike to Tiger Nest Monastery. En-route visit Kichu Lhakhang, historic Drugyel Dzong (Fortress) and evening at leisure
Optional: Excursion to Chele la passes if you wish to skip the Hike.
Overnight in Paro.
Day 4: Departure After breakfast transfer to the airport for your onwards flight.