Tibet Everest Base Camp Tour
9 Days
Combination of iconic cultural edifices, surreal natural beauty and north face view of world highest mountain.
Trip Grade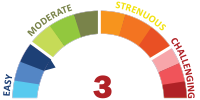 Trip Price From US$ 1540 | See Details
Trip Accommodation3* hotels in Lhasa-Gyantse–Shigatse.Simple guest house in Rongbuk. See Details
Group SizeWith your own group
MealsWelcome Dinner
Breakfast and Dinner
RouteIn Lhasa
Lhasa-Gyantse–Shigatse
Shigatse - Shegar
Shegar(New Tingri)-Rongbuk
Rongbuk - Shigatse
Shigatse - Lhasa
Trip TypeCultural tour
Trip SeasonsMarch-April-May-August September-October.
Best MonthsMarch, April, May, June, July, August, September, October
Good MonthsNovember, December
Lean MonthsJanuary, February
Trip highlights
1. Visit landmark attraction in Lhasa such as Potala Palace, Jorkhang Monastery, Sera Monastery etc.
2. Look out for souvenirs of your liking in shopping street in Barkhor.
3. Indulge in  local culinary experience with Tibetan food.
4. Crossing some high mountain passes with surreal views and sacred and beautiful Yamdroke Lake.
5. Tashilhunpo Monastery in Shigaste.
6. Shegar Monastery and Dzong in Shegar.
7. Visit world highest monastery – Rongbuk Monastery.
8. Finally, astound view of North Face of Mount Everest from Everest Base Camp.
To the most Tibet have always been shrouded in the mystery, this trip take you on a journey that slowly unveil its enigma and expose you to the undiluted charms in form of its rich legacies of its historical monuments with its natural attractions  along the way till it culminates into  base camp of world highest peak Mt Everest, offering astounding north face view of Mt Everest.
The trip starts from historical Lhasa, exploring some of the major cultural and religious highlights like unmissable Potala Palace, Drepung Monasteries etc. Along the way savour the delights of emerald green turquoise Yamdrok lake.Followed by visit to the places of interest in Shigaste, Gyantse, enroute passing through some of breathe taking high passes, offering surreal vista of the surroundings.And also visit to fabled Rongpung Monastery, highest monastery in the world.   Culminating into the Everest Base Camp with a up, close and personal view of north face of Mt Everest.
Outline Itinerary
Day 1: Arrive in Lhasa (D)(3658m)
Transfer to your hotel. It takes little more than one hour (98 km). Free afternoon, rest, relax and acclimatised.
Overnight in hotel in Lhasa.

Day 2: In Lhasa (B/D)
Full day tour of Lhasa. After breakfast, visit some of iconic edifices that defines Lhasa such as famous Potala Palace, Jokhang temple, shopping street in Barkhor. Setting pace of our own for detail visit of these landmarks as well as to enhance acclimatisation.
Overnight in hotel in Lhasa.
Day 3: In Lhasa(B/D)
Lhasa being the epicentre of cultural renaissance in Tibet, it has a lot of cultural attractions and sights  to see. Also, most importantly, more days in Lhasa means to be better equipped with acclimatisation for the final summit tour of Everest Base Camp (17,225 feet). Today's visit on the menu are Drepung Monastery, Nechung Temple, Sera monastery.
Overnight in hotel in Lhasa.
Day 4: Lhasa – Yamdrok Lake – Gyantse – Shigatse (B/D) (3836m), 350km, 7 hours.
After breakfast, drive to Gyantse across 2 high Passes, affording spectacular vista and beautiful Yamdrok lake. In Gyantse, visit Pelkor Monastery and Kumbum Stupa.In the afternoon, drive the final 90km stretch to Shigatse, the second largest city in Tibet.
Overnight in hotel in Shigatse.
Day 5: Shigatse – Shegar (New Tingri) (B/D)(4500m), 240km, 4 hours.
In the morning, visit famous Tashilhunpo Monastery. Then drive to Shegar over 2 high mountain passes. On the way, if time allows, make an excursion to visit Sakya Monastery (4280m). In the afternoon arrive in Shegar. Visit Shegar Monastery or climb up the ruins of Shegar Dzong for beautiful views.
Overnight in Hotel in Shegar.
Day 6: Shegar – Rongbuk monastery(B/D) (5000m)  Everest Base Camp (5250m), 100km, 4 hours.
Crossing scenic valleys and rocky mountains, arrive in Rongbuk Moanstery. where you will have a fabulous view of Mt. Everest. Rongbuk monastery is the highest monastery in the world. Rongbuk Monastery to Everest is about 8km, and along the way you there are spectacular views of the world's tallest mountain. You can either take a two-hour hike or take a bus to Everest Base Camp.
Overnight in Everest View Inn
Day 7: EBC – Shigatse(B/D) (3836m), 350km, 8 hours.
Drive over two high mountain passes with great views of the Himalayas.
Overnight in Shigatse Monasarovar Hotel
Day 8: Shigatse – Lhasa,(B/D) 280km, 5 hours. Once back in Lhasa, spend some time strolling through the alleys of the old Tibetan quarter and peeking into any workshops or stores that interest you. Take the opportunity to dine on local cuisine, revisit a favorite restaurant, or scout out a delicious place to have supper.
Overnight in Kyichu hotel Deluxe room
Day 9: Depart Lhasa(B)
Transfer to airport for your outbound Journey.