Laxman Bhattarai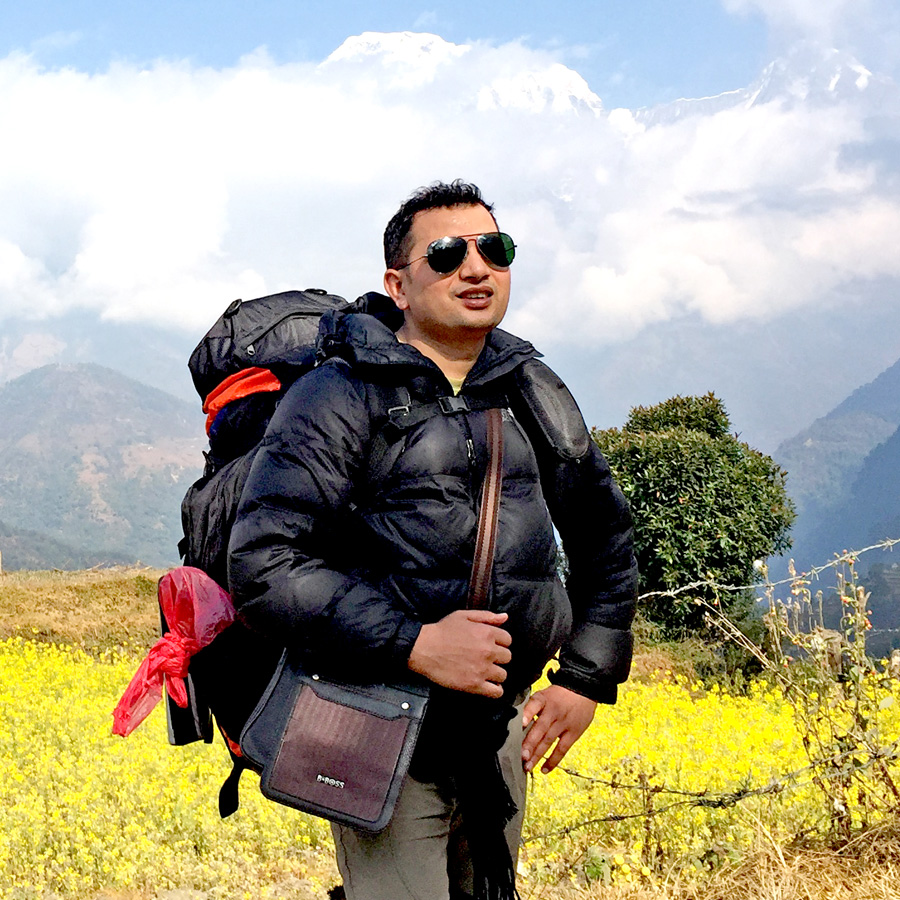 Tourism is the key driver for economy in Nepal and its so difficult to keep a person away from glitz of tourism especially in Kathmandu. Largely, people are connected in one way or other. Laxman Bhattarai is no exception to the rule. Though a computer web programmer/developer by orientation but tourism has always captured his imaginations.
Love for tourism was imbibed during his early days in Palpa, which still retain its medieval feel and its Newari charms. He says it was a tough choice to choose between tourism and computer.During those days, though pursuing the intricate of computer but he harboured an idea of romancing being part of tourism fraternity.
Working as senior web developer took him to roads much loved, designing and developing the travel website. He is man behind the Wind Horse Tours dyanmic website.
And with inception of Sixth Sense Travel Pvt Ltd in 2014, dedicated to Nepal trip solely gave a concrete shape to his childhood dream. Perseverance and diligence marks his traits and set a very standard when he frames an itineraries.