Santosh Gupta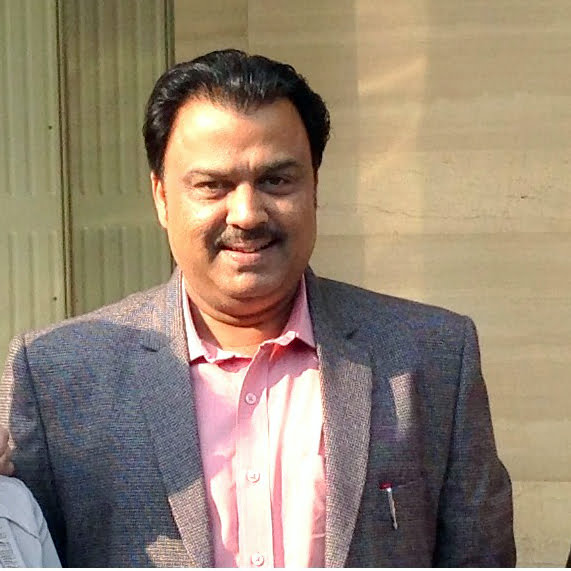 Santosh Gupta hails from one of most colourful, vibrant, idyllic  state of India – Rajasthan. Growing up in such a historical and picturesque state has its share on leaving an indelible imprints on his young minds. He says " He used to miss school to visit City Palace, Amer Fort, Jai Mahal in Jaipur and its magic still hold on strong"
He carried his childhood passion to a greater height and it influenced in shaping up his career. He joined travel industry in 1992 and due to his sheer diligent he could carved a niche in the company he was working in Delhi and become a CEO.
His friendship with Ugen (CEO Bhutan office then) goes a long ways in prior to establishment of Wind Horse Tours in New Delhi. Both shared the common visions and travel ideal and it was only matter of time to find a platform to expressed their brand of travel philosophies. Finally office was established in 2005. Santosh Gupta is the director and partner and brainchild behind every tour in India.
Anand Thapa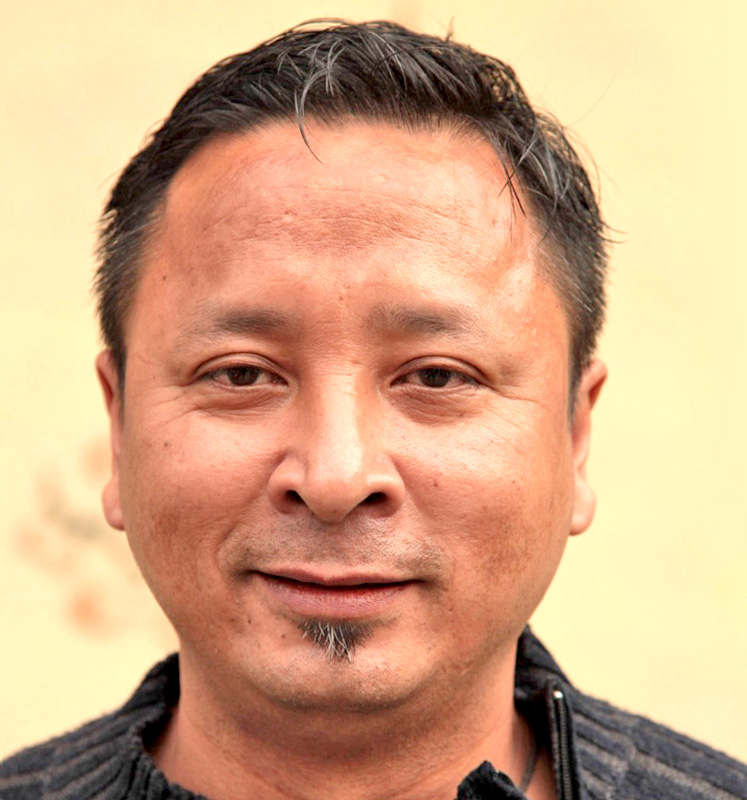 Anand Thapa who hail from Jaigoan – one horse town that border with south west commercial hub, Phuentsholing, Bhutan. He had his schooling in Bhutan. Later he went to Darjeeling to pursue further education. With the lush green tea garden, colonial churches and looming Mt Kanchenjunga captured his imagination, this is how travelling struck him deep.
After his studies, he went to Kathmandu and to different cities in India, making a living doing odds jobs. Finally, he joined Wind Horse tours overlooking the affairs of guests relations, marketing in 2013. Meeting and interaction with guests from different walk of life have fuelled his passion to a new height and claims to be a huge influence as a  learning experience.
guest reviews
Jambay Dorji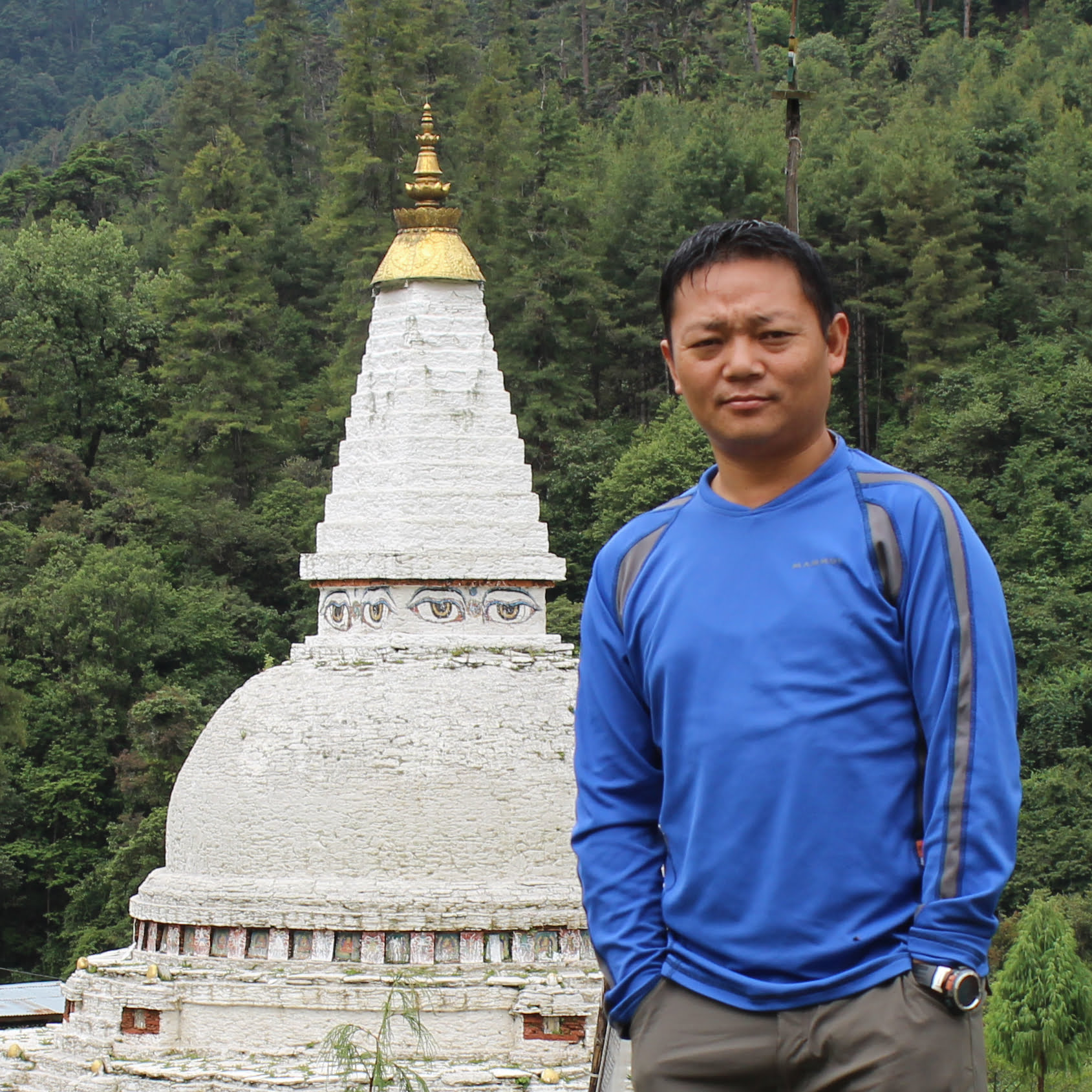 Since kid, Jambay Dorji was sold to idea of travelling, growing up  amidst the bountiful nature in Trongsa, left an indelible imprint in his mind. His fascination grew stronger as the time flew. He joined the travel industry, right after his completion of Bachelor degree from Kalimpong college of arts.
Like most of colleague at Wind Horse, he started his career in travel trade as travel guide, he came through ranks, and now he is a Sale Director. Although he completed his training in both – cultural and trekking aspects. But affiliation towards trek is more  strong.
His love for nature is so deep seated that he find himself at peace in the wilderness of trek as well as the passion that he holds so dearly – Birds.He attended birding classes and workshops that gave wings to his passion and given any opportunity, he is either trekking or amidst the vegetation watching birds in action, probably the only way  he know to let his hairs down, after  hard days at work.
As a kid, his head start in schooling was in Trongsa, and went to different school in the country.He was instrumental behind the opening of Sale and Support office in Phuentsholing. Currently he is settled in Thimphu. He looks after the sale as well as lend helping hand in the affairs of operation of the tours in Thimphu.
guest reviews
Ram Oser Pradhan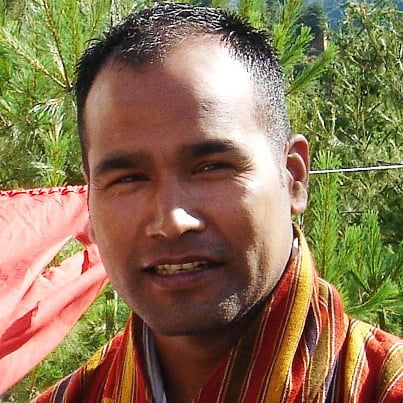 guest reviews
Bhutanese are amongst the friendliest and most hospitable that one is ever likely to come across.

Hongkong

Trip Date:

Aug,11,2004 Rating:

Dear Ugen I returned HK yesterday after 14 wonderful days in Bhutan . I r eally appreciate Wind Horse' professional supports in planning my itinerary and the cares rendered so far. As evident by your goodself , my guide Mr. Karma Krinle Oser, as well as the Bhutanese I've encountered during the trip, I totally agree with the remarks made by other travellers that Bhutanese are amongst the friendliest and most hospitable that one is ever likely to come across. My special thanks to Oser who has tried his very best to personalise the trip for me so that I could extensively

Read more
Rinzin Jamtsho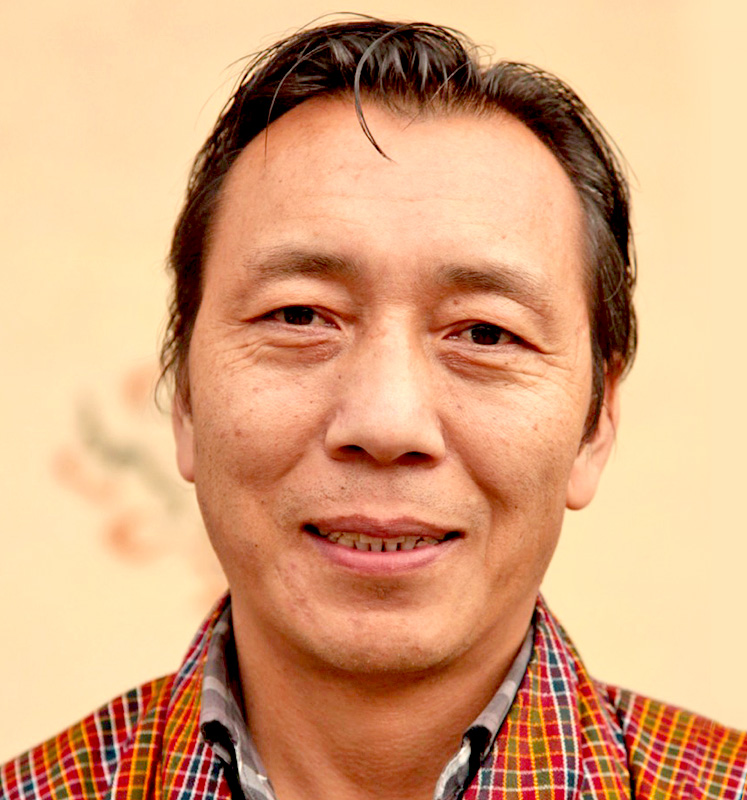 Rinzin Jamtsho is among the fortunate few who have seen tourism in Bhutan growing in stature from close quarter in term of tourism infra structures, growth in tourists etc. To a fair degree he has been part of the process of the slow and cautious opening of tourism in Bhutan to the outside world.
After finishing his bachelor degree from Bhutan, he joined Bhutan Tourism Board, as a man behind the formulation and  application of Bhutan Tourism policies. Sitting behind the desk was hardly the way he perceived his career to roll out, With passage of time,  his innate sense of adventure was asking more questions than he could find  answers to.
Finally, after serving for 13 years as government officer in Tourism Board in a elite capacity, his intrinsic sense of adventure got better of him. He quit and subsequently met Ugen, whose proposals was congenial to the kind of  work he envisioned. He joined Wind Horse Tours in 2008 as a managing partner. He hold the mantle of Promotion & Marketing of Wind Horse office, Thimphu. This jobs takes him far and wides places, sometime as far as London, Berlin, Moscow to attend trade fairs.
In his career spanning under two decades, it took him to Austria, Singapore for studies and training to polish his deep rooted love for adventures and it cultivated  a fresh perspective for Tourism in Bhutan.
He is instrumental  in materialising the long standing collective vision  of Wind Horse Ranch and Riding club, a low carbon footprint products. He is at helm of affairs and being a good horse rider himself, he is at ease at horse ranch, when he is free.
Kinga Dechen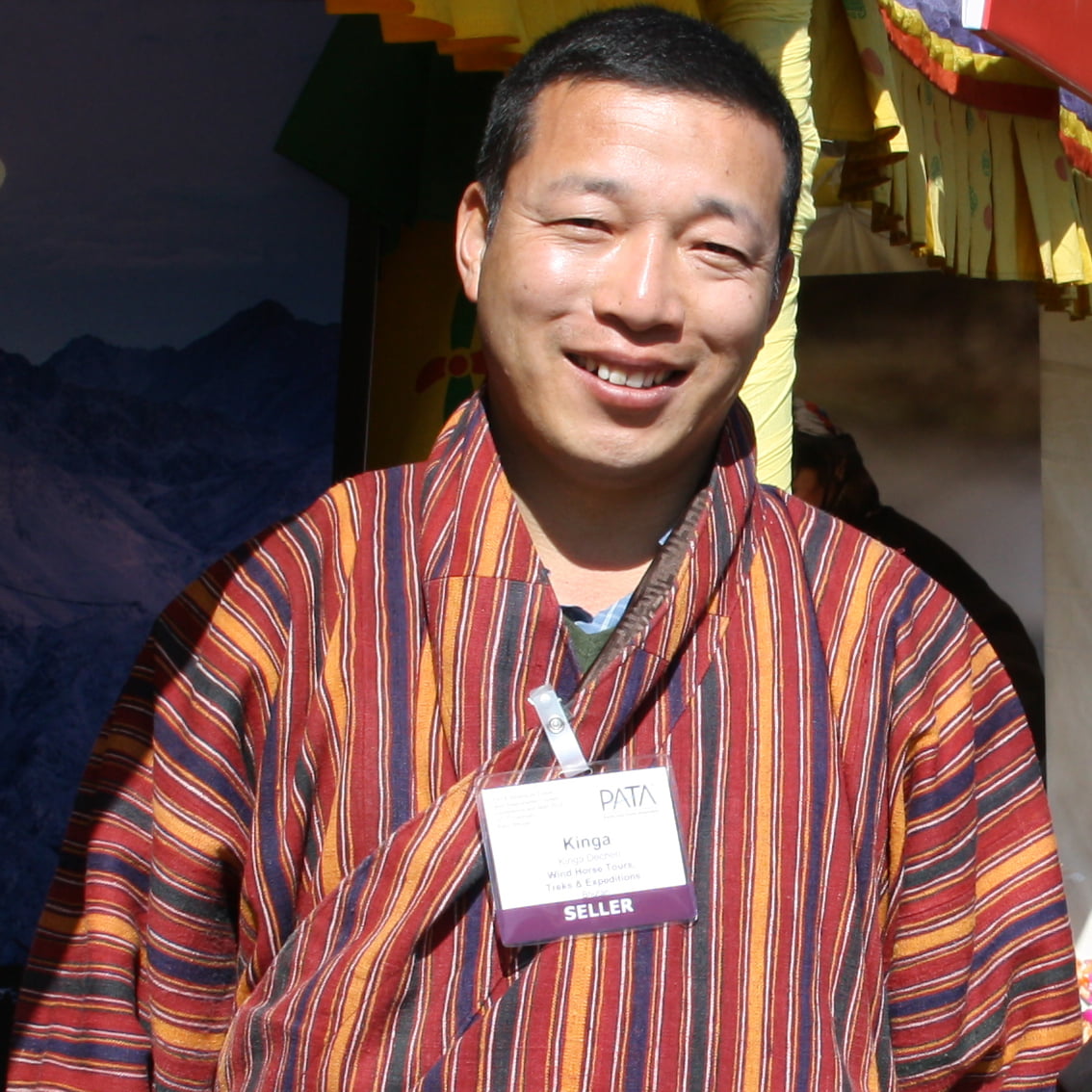 "Being the traveller ourself first" is what Kinga Dechen advocates and guiding philosophy that define him. This trait and wanderlust in him droves him to many places trying to find expression and meaning to his travel craving . Once he said " Travelling is the best education". After passing his class 12 from Bhutan, and to take his disposition of travel further up, he enrolled for guide course conducted by Department of Tourism. After completion in 1995, and during the course of journey as a guide, to hone his skills, he relentlessly pursued further towards the new frontiers of Bangok, Thailand, Salburgs in Austria and Israel for training in the arena of Tourism.For him this open up flood gate of new perspectives towards tourism.
He joined office of Wind Horse Tours, Thimphu, Bhutan in 2008 as a local partner, a fitting tribute to company's core philosophy. Now, he is man behind every tours that are conducted in Bhutan, in other words he is operational head.
During his formative year in his village, birds piqued his interest and mesmerise him especially by the birds distinct call and sound . He knew the name of birds locally by then, later he joined birding workshop and classes to delve deeper into his passion. Since then he has led countless number of birding tour across every nook and corner of the country.
More often than not, the call of the quaint villages, wilderness of trek is so intense that he set aside his desk works and leads the tour, this is how or the only way he knows to unwind himself from stress of daily life.
guest reviews
Ugen Tshering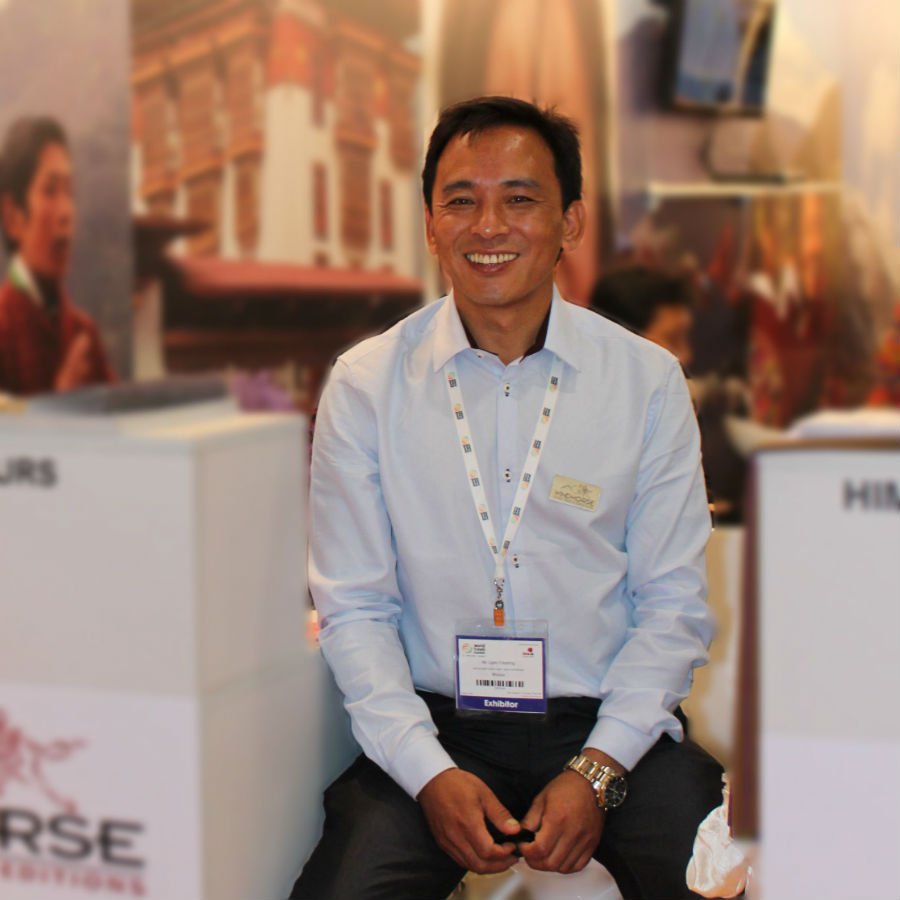 Ugen Tshering is the co-founder of Wind Horse Tours. In cold wintry night of 1997, over a log fire in lawn of hotel in Thimphu, along with other guides, the seed of Wind Horse Tours was first sown, and in 1998, it came to life. By that time, as a guide, Ugen had traversed not only nook and corners of Bhutan, but as Tour Leader and Guide, he also also led several trips in southeast Asia, China and central Asia.  He spent several years living and travelling in India and Nepal.
He attended his school in Bhutan and went to USA to pursue further Studies. The lighter story goes that he was bitten by travel bug when he was a kid. The travel exuberance and to seek the unknown was the driving force that took him to places. In 1999, he relocated himself with his family to Minneapolis in USA and set up Wind Horse sale office . With time  his wanderlust hasn't diminished, he still travels extensively to attend trade fair in London, Berlin, Moscow. And yearly visit to Bhutan to take stock of changes that the places have seen.
He came through ranks, with modest beginning as guide, and with time in any trade comes the experience. And this is what set him apart from the rest. His insights and knowledge is what makes a difference when he frames an itinerary.
guest reviews
May its fortresses defend and preserve its roots, traditions and real beauty.

Rome, Italy

Trip Date:

Oct,08,2004 Rating:

Dear Ugen, Dreams have been my reality during the past two weeks, the trip was excellent in every single detail, just like the professional skill of the people you chose for us, do send to everybody my sincere Kadriche and to Bhutan. Tashi delek: may its fortresses defend and preserve its roots, traditions and real beauty.

Read more

Bhutan en "Wind Horse" vormen een ideale combinatie om dit uniek en fascinerend land te ontdekken ..

Knokke-Heist, Belgium

Trip Date:

19991012 Rating:

In India (December 1997) ontmoeten we Ugen voor de eerste keer. Hij werkt voor een Nederlandse tour operator en organiseert onze Rajasthan-rondreis. In 1998 de oprichting van het reisbureau "Plan holidays" in Kathmandu (Nepal) door Ugen samen met zijn beste vrienden. In het zelfde jaar regelen ze onze Nepal-rondreis op een perfecte manier. Ondertussen wordt in Bhutan het licht op groen gezet voor tour operators en start Ugen "Wind Horse Tours, Treks & Expeditons" op. In 1999 vertrekken we naar Bhutan o.l.v. "Wind Horse". Ter plaatse worden we door een zeer professioneel team omringd. Vooral de flexibiliteit waarmee het programma

Read more

We have always been highly satisfied with the efficient, friendly service

Ruislip, U K

Trip Date:

March, 11.1998 Rating:

Ugen was our guide on our first visit to Bhutan, in 1994, and we have travelled with him and Wind Horse on several occasions since. We have always been highly satisfied with the efficient, friendly service; the quality of information given; the professionalism and flexibility of individuals and the lengths to which they have gone to meet our needs and make each of our trips very special.

Read more
Chencho Dem
Chencho Dem is a mother, doting wife and a travel guide. Its a conventional wisdom that a person should keep home front in harmony to achieve a better result at work, she manage all with perfection, no wonder its clearly reflects on the way she conduct the tours with smile and cheerfulness at large.
After finishing her class 12 from Thimphu in 2010, though there were varied options but she chose to pursue Hotel Management and tourism programme for 2 years. Rather than being behind the desk, she felt she could expressed better being in field. She led many tours as freelance guide for Aman Kora and finally joined Wind Horse Tours in 2014. She is also among the few lady guides in the country who has treaded upon most of the  trekking routes in Bhutan.
guest reviews