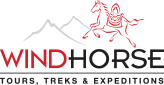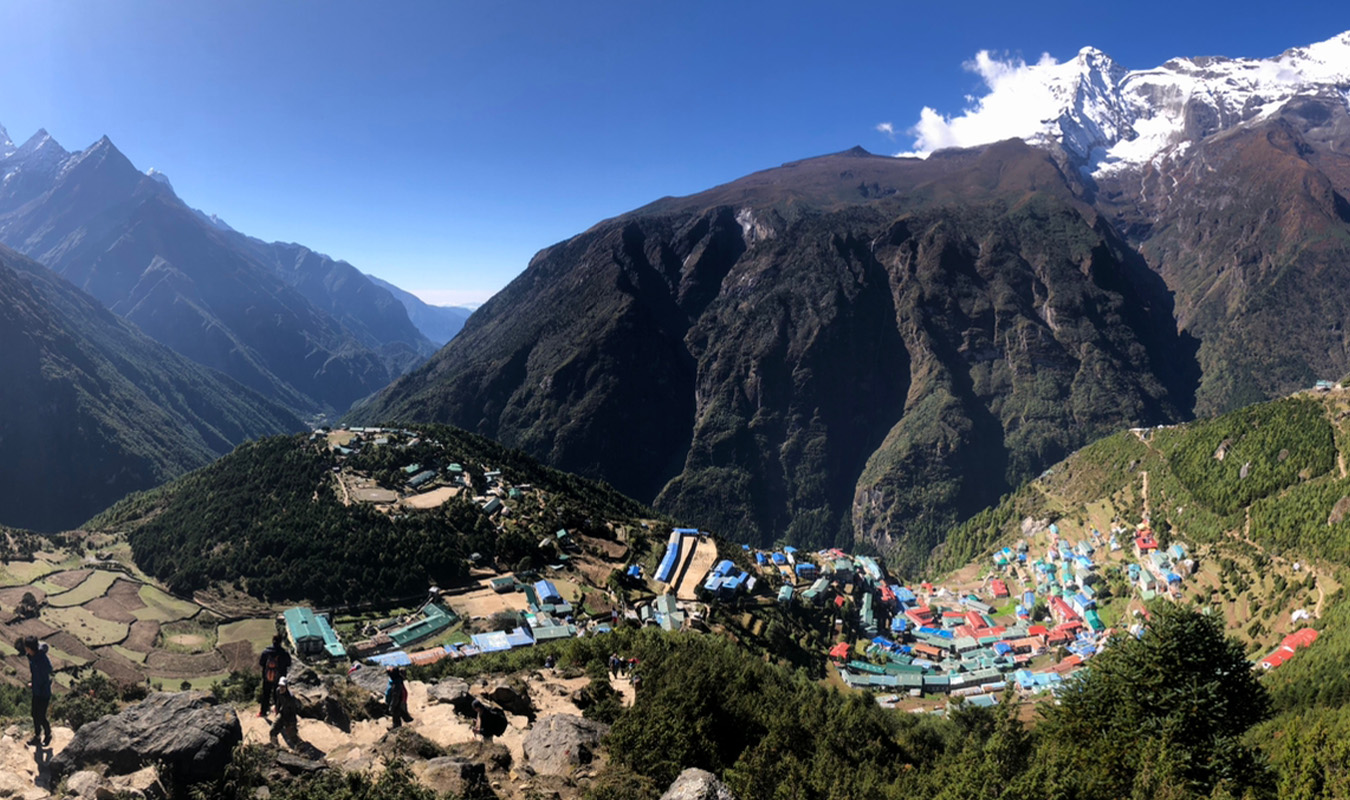 Everest Base Camp Heli Trek
Hike to Everest Base Camp and return by Helicopter
Trip Overview

Duration
13 Days
Trip Level
Moderate
Trip Type
Activities Included
Best Months
March, April, May, October, November
Good Months
February, September
Lean Months
June, July, August
Not Recommended Months
January, December
Accommodation
3-4* hotels with modern amenities in Kathmandu, tea houses/village lodges during the trek.
Meals
Only breakfast in Kathmandu with one welcome dinner, while all meals during the trek
Best Seasons
Best during the spring and the autumn.
Trip Highlights
Visit the UNESCO World Heritage sights in Kathmandu.
Take a spectacular mountain flight to Lukla.
Experience the unique Sherpa culture and their generous hospitality
Visit the Everest Base Camp at 5364m
Experience the breathtaking view of sunrise over the snowcapped peaks from the summit of Kalapatthar at 5644m
Enjoy the remarkable views of the Khumbu Glacier.
Encounter the breathtaking views of Mt. Everest (8848m), Lhotse (8516m), Nuptse (7861m), Pumori (7161m), and surrounding mountains in the Khumbu region.
Get close to the world's highest mountain, Mount Everest(8,848m).
Take a fascinating helicopter ride from Gorakshep to Kathmandu.
Trip Description
The Everest Base Camp Heli Trek is an exhilarating and unforgettable experience that combines the stunning beauty of the Himalayas with the thrill of reaching such an iconic destination. The journey typically commences from Lukla, a small town featuring an airport renowned for its challenging landing strip. You then traverse the well-established trail that winds through Sherpa villages, verdant forests, and across suspension bridges spanning roaring rivers and canyons.
As the trek progresses, the landscape undergoes a gradual transition from lush green forests to desolate, rocky terrain, with towering peaks dominating the skyline. Scheduled acclimatization breaks in villages such as Namche Bazaar and Dingboche provide trekkers with the opportunity to acclimate to the high altitude and immerse themselves in the unique Sherpa culture of the region.
Reaching Everest Base Camp signifies a notable accomplishment, as it serves as the starting point for climbers aiming to summit the world's highest peak. The view of the Khumbu Icefall and the neighboring peaks from Kala Patthar is awe-inspiring, particularly at sunrise when the golden tones adorn the snow-covered peaks.
After this incredible experience, returning to Gorakshep and then taking a helicopter ride back to Kathmandu offers a unique perspective of the vastness of the Himalayas. The aerial view showcases the grandeur of the mountains, providing a final, awe-inspiring moment before departing from this majestic region.
This entire trip not only offers physical challenges but also provides an immersive experience into the diverse cultural fabric of the Sherpa community and their lifestyle in the Himalayas. It is an adventure that leaves a lasting mark on the memories of those who embark on it, fostering a deep appreciation for the exceptional natural beauty and resilience of this region.
Outline Itinerary
Day 1. Arrival in Kathmandu
Day 2. In Kathmandu
Day 3. Fly to Lukla-Trek to Phakding
Day 4. Trek to Namche Bazaar
Day 5. In Namche Bazaar
Day 6. Trek to Tengboche
Day 7. Trek to Dingboche
Day 8. In Dingboche(Excursion to Nangkartshang hill)
Day 9. Trek to Lobuche
Day 10. Trek to Gorakshep & Excursion to Everest Base Camp
Day 11. Hike to Kala Patthar-Fly to Kathmandu
Day 12. Free day in Kathmandu
Day 13. Departure
Trip Itinerary
Day 1: :
Arrival in Kathmandu
Flying into Kathmandu on a clear day is an unforgettable experience, with the majestic Himalayas in the backdrop. Once you arrive at the airport a Wind Horse representative will meet you and transfer you to the hotel.  The rest of the day is at your leisure until the evening. Later in the evening, there will be a briefing followed by dinner, along with a cultural performance, at a traditional Nepalese restaurant. Overnight in Kathmandu
Accomodation: Nepali Ghar Hotel
Meals:
Altitude:
1350m
Today, we will visit three UNESCO World Heritage Sites in the Kathmandu Valley: Kathmandu Durbar Square, Boudhanath Stupa, and Pashupatinath Temple. At Kathmandu Durbar Square, we will explore the area around the former palace of the kings of Nepal, viewing various temples and monuments. Following that, we will drive to Boudhanath Stupa, the largest Buddhist stupa in Nepal. Here, we will circumambulate with pilgrims and visit the surrounding monasteries. Afterward, we will proceed to the holiest Hindu temple in Nepal, Pashupatinath Temple. The evening is free for you to shop for any last supplies or gear needed for your upcoming trek. Overnight in Kathmandu.
Accomodation: Nepali Ghar Hotel
Meals:
Duration:
5-6hrs
Day 3: :
Fly to Lukla-Trek to Phakding
The mountain flight into Lukla is spectacular, and the landing is an exciting experience. One end of the runway is 60 meters higher than the other. The flight is typically on a small Dornier or Twin Otter aircraft, with a duration of around 25–30 minutes.
Upon arrival in Lukla (2800m), you will meet your Sherpa guides and porters before commencing the trek towards Phakding. Your permits will be entered and checked at the park entrance. Begin the trek by descending gradually for about 2 hours to Thado Koshi, then gradually ascend, crossing several suspension bridges, passing through villages, and finally arriving at Phakding (2610m). Overnight in Phakding.
Please be advised that during the high season (March, April, May, October, and November), flights to Lukla are routed through Ramechhap (Manthali) airport, approximately a 4-5 hours' drive away from Kathmandu. To accommodate this, you must start early (several hours before dawn around 2AM).
Meals:
Altitude:
Lukla at 2860m/Phakding at 2610 m
Duration:
3-4hrs trek, Approx. 8kms
Day 4: :
Trek to Namchhe Bazaar
Follow the Dudh Koshi River, passing through Sherpa settlements like Bengkar and Chumao, before entering Sagarmatha National Park at Monjo. Cross a long Hillary Hanging Bridge, and as you continue the steep climb uphill, reach a resting point called Chautara, where you can catch a first glimpse of Everest through the trees. Continue the ascent, and eventually, you'll arrive at the bustling Namche Bazaar (3440m). This serves as the heart of the Sherpa community, providing lodges, cafes, and shops selling souvenirs and trekking gear. If you've forgotten anything, you can find it here. Spend the remainder of the day in Namche Bazaar acclimatizing to the altitude. Overnight in Namche Bazaar.
Meals:
Altitude:
3440m
Duration:
5-6hrs trek, Approx. 11kms. Elevation gain - 820m
Day 5: :
Namche Bazaar(acclimatization day)
Today is our acclimatization day, and you will embark on a short hike to Syangboche Hotel Everest View, situated at 3880m, which takes about 1-2hrs. This location is renowned as one of the best vantage points, offering breathtaking views of Everest, Ama Dablam, Lhotse, Nuptse, and other peaks. After relishing the panoramic scenery, a brief descent on the other side leads us to the large village of Khumjung, home to Hillary's School. Following the visit, we commence the descent back to Namche, where you have the rest of the afternoon to relax or explore on your own. Overnight in Namche Bazaar.
Meals:
Altitude:
3440m
Duration:
3-4hrs
Day 6: :
Trek to Tengboche
After a short climb out of Namche Bazaar, you'll arrive at Kyangjungma, a spot with tea shops, where the trail from Khumjung also merges. The views of Everest and Ama Dablam are excellent from this part of the trek. Continue by passing through the small settlement of Sanasa, from where the trail descends to the river at Phunkithanga (3300m). From here, the trail ascends steeply through pine and rhododendron forests, following the side of a hill to reach the saddle on which the Tengboche Monastery sits at 3870m. On a clear day, the views are breathtaking through the rhododendron trees, showcasing the Himalayan giants such as Kwangde, Tawachee, Everest, Nuptse, Lhotse, Ama Dablam, Kantega, and Thamserku. Visit Tengboche Monastery, the largest one in the Khumbu region. Overnight in Tengboche.
Meals:
Altitude:
3860m
Duration:
5-6hrs, Approx. 10kms. Ascent 780m, Descent 350m, Elevation gain - 309m
Day 7: :
Trek to Dingboche
Descend through a forest of rhododendrons, birches, and conifers to reach Deboche (3820m), a village with a few lodges and a nunnery. Cross a beautiful hanging bridge and ascend to Pangboche village (3980m). There is an option to visit Pangboche Monastery, situated higher up than the village. After passing Pangboche, the trail ascends above the tree line, entering alpine meadows of scrub juniper and, in summer, a profusion of wildflowers. Encounter several yak herders' camps and, after crossing a river and ascending a small ridge, arrive at Dingboche (4410m), a large village offering outstanding mountain views. Dingboche is also the only place in the region where barley is grown, and you will see old houses scattered around. You will arrive early, so you have plenty of time to wander around. Overnight in Dingboche.
Meals:
Altitude:
4410m
Duration:
5-6hrs, Approx. 11kms, Descent 150m, Ascent 600m, Elevation gain: 550m
Day 8: :
Excursion to Nangkartstang hill
At this stage of the trip, a second acclimatization day is essential due to the significant altitude gain. Hike to Nangkartshang hill, standing at nearly 5,100m, where you'll have panoramic views of peaks such as Taboche, Thamserku, and Ama Dablam. From this vantage point, enjoy vistas looking down onto the Imja and Pheriche Valleys. Afterward, return to Dingboche and spend the night there.
Overnight in Dingboche.
Meals:
Altitude:
Nangkartshang hill at 5073m
Duration:
4-5hrs trek, Approx. 5kms(round trip), Altitude change about 675m up and down.
Leaving Dingboche, the path gently ascends through the highlands, characterized by sparse alpine shrubs. Cross a gushing stream, and after a brief climb, reach Thugla (4600m), the designated lunch stop for the day. From Thugla, the ascent becomes steeper, passing by stone memorials adorned with colorful prayer flags, constructed in memory of departed souls of climbers. Continuing onward, after a short while, arrive at the small settlement of Lobuche (4950m). The village offers massive mountain vistas of Nuptse, Lobuche, and Pumori. In the evening, take a stroll along the side hills to aid in acclimatization. Overnight in Lobuche.
Meals:
Altitude:
4940 m
Duration:
4-5hrs trek, Approx. 8kms, Elevation gain: 550m
Day 10: :
Trek to Gorakshep-Excursion to Everest Base Camp
Today is one of the most anticipated days of the trek as we make our way to Everest Base Camp. The higher elevation makes today's trek quite challenging. The first part of the journey involves a flat walk, and soon the trail weaves over rocky highland terrains and glaciers until we reach Gorakshep (5,164m). Gorakshep is a small and the last permanent settlement with trekking lodges, clinging to the edge of the Khumbu Icefall. Take a short break or have lunch, and then continue further afield alongside the Khumbu glacier moraine for another hour and a half to reach Everest Base Camp (5,364m).
Congratulations on reaching the base camp! Take pictures and soak in the surrounding views of peaks, the Khumbu Glacier, Khumbu Icefalls, and the colorful expedition tents in contrast to the surroundings and retrace back to Gorakshep for overnight. Overnight in Gorakshep.
Meals:
Altitude:
Everest Base Camp at 5364m/Gorakshep at 5164m
Duration:
6-7hrs trek, Appox. 12kms, Ascent: 390m, Descent 150m
Day 11: :
Hike to Kalapatthar-Fly to Kathmandu
Rise early for a short yet challenging hike to Kala Patthar (5,540m/18,176ft), ascending approximately 400m in an hour over a distance of mere 1.5 KM. (Note that recent measurements put Kala Patthar over 5600m.) After departing Gorakshep, the trail ascends sharply. After about a 100m climb, you'll be treated to views of Lingtren, Khumbutse, and Changtse. Continuing the climb, a grand panorama of the Khumbu glacier and Nuptse massif unfolds. The final ascent to the rocky viewpoint of Kala Patthar places you in the midst of an unbelievable Himalayan panorama, featuring peaks, icefalls, and glaciers (weather permitting).
Descend back to Gorakshep for breakfast. And after breakfast, you will board on a helicopter and fly back to Kathmandu with everlasting memories. Overnight in Kathmandu.
Accomodation: Nepali Ghar Hotel
Meals:
Altitude:
5540m at Kalapatthar
Duration:
3hrs trek/Approx. 3kms
Day 12: :
Free day in Kathmandu
We have set aside this day as a free day, which you can spend as you please. You might wish to go souvenir shopping for your loved ones or, if you prefer, you can request a sightseeing tour of the Kathmandu Valley to witness its unique culture and history. Overnight in Kathmandu.
Accomodation: Nepali Ghar Hotel
Meals:
Transfer to the airport for your departure flight.
Meals:
Included
All airport & hotel transfers by private vehicle.
4 nights' accommodation in 3-4* category hotels in Kathmandu.
8 nights' accommodation in a tea house during the trek with an attached bathroom where possible.
Only breakfast during the stay in Kathmandu.
Three standard meals (breakfast/lunch/dinner) and fresh seasonal fruits after dinner on the trek.
3 hot drinks (coffee/tea) after every meal during the trek.
One welcome dinner with a cultural performance in Kathmandu.
1 full day guided city tour in Kathmandu.
English-speaking licensed trekking guide along with a porter (1 porter for every two trekkers).
One way airfare between Kathmandu/Manthali-Lukla.
Return flight from Gorakshep to Kathmandu in a helicopter.
1 hour sauna and steam along with 1 hour massage after the completion of the trek.
First aid kit, duffel bag, trekking map, and trip completion certificate.
Trekking staff accommodation, wages, meals, trekking gears, and insurance.
All necessary paperwork and permits for the trek (TIMS/National Park Fee/Rural Municipal Fee).
All government tax and service charges.
Not included
Nepal Visa(available at the airport on arrival)
International airfare.
Meals other than listed (lunch and dinner in Kathmandu).
Personal expenses (laundry, telephone, bar, beverages).
Bottled/boiled water, battery recharge, Wi-Fi and hot showers during the trek.
Tips and gratuities to Guide, Porter and driver.
Travel medical insurance covering rescue and emergency evacuation.
Personal trekking gears and equipment's.
Trip cancellation cost due to your health, weather condition, political situation, and any other unforeseen events.
Any other expenses other than the listed above.