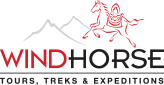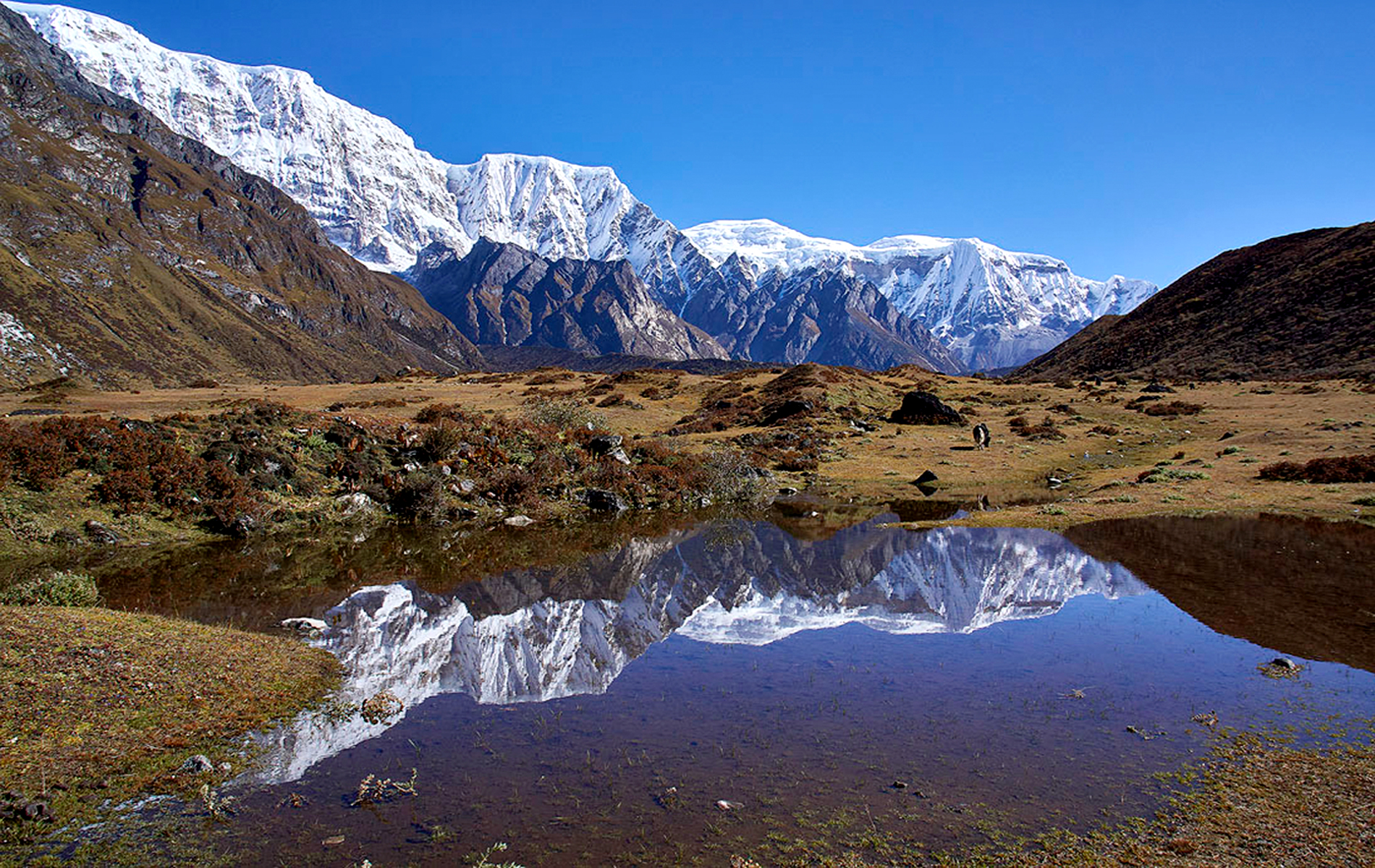 Snow Leopard Jomolhari Trek
Bhutan Chomolhari Trek
Trip Overview

Duration
14 Days
Trip Level
Moderate
Trip Type
Activities Included
Trekking
Best Months
April, May, October, November
Good Months
March, September
Lean Months
June, July, August
Not Recommended Months
January, February, December
Accommodation
Best available tourists standard hotels, where available. We update our trekking equipment and gear regularly and so you will receive the best gears.
Meals
All meals plus evening tea. All beverages included during the trek.
Best Seasons
The ideal seasons for the Jomolhari trek are Spring (late March to May) and Fall (late September to early November), offering the best weather and trekking conditions. In Winter (late November to early March), heavy snow is prevalent, and Summer (June to early September) experiences occasional rain, yet showcases stunning high-altitude blossoms.
Trip Highlights
Stunning views of mountains and high peaks such as Jhomolari, Jichu Drake, Tserim Kang and others.
See Yak herders – opportunity to meet, chat and learn about them
Trek past azure lakes, cross high passes
Pristine nature; Alpine valleys, temperate forests, rivers and glaciers
Wildlife such Blue Sheep, Golden Marmot, migratory birds and may be even the elusive Snow-leopard
Introduction to Buddhist culture and tradition
Historical monuments such as Dzongs and monasteries.
Trip Description
Nothing in the world can prepare you for an astounding panorama that awaits you when you embark on a Snow Leopard Jomolhari trek in Bhutan (Jomolhari Loop). Along this trek, you will come upon stretches of spectacular scenery, an unending expanse of fields, green hills filled with flowers, and quiet hamlets below snow-capped peaks. This is one of Bhutan's finest short treks that offers spectacular views of 7,314m Jomolhari along with its companions Jitchu Drake and Tserim Kang. These three peaks are highly revered custodians of Bhutan, looming large on the Tibet-Bhutan border, near an ancient trade route from India into Tibet's Phari Valley. Many consider Jomolhari to be the most beautiful mountain along the entire stretch of the Himalayas.
This trek has high chances of sighting the blue sheep, Takin, and a wide variety of birds. In the spring, rhododendrons, azaleas, and masses of wildflowers carpet the high meadows, while pear and apple trees blossom in the valleys. In the fall, rice paddies ripen to a golden brown, and yak herders bring their charges down from high summer pastures.
Carefully structured, this trip allows for ample acclimatization time, giving you the opportunity to discover the highlights of Punakha-Wangdue and the Thimphu valley. Moreover, it incorporates enriching day hikes before the trek, further enhancing your preparation. Notably, the iconic Taktsang hike is reserved for the final leg of your journey, providing a memorable conclusion to your adventure.
Outline Itinerary 
Day 1: Arrive in Paro
Day 2 & 3: Punakha & Wangdue Valley with hikes
Day 4: Hiking to Lungchuzekha & Trashigang -Thimphu
Day 5: Thimphu Valley Tour
Day 6: Drive to Paro – Shana – begin trek to Thongdu Zam 
Day 7: Trek to Soi Thangthanka
Day 8: Trek to Jangothang ( Jomolhari Base Camp)
Day 9: Rest Day for exploration 
Day 10: Trek across Bhontela to Dumzo ( Soi Yaksa)
Day 11: Trek to Thongbu Shong
Day 12: Trek to Shana- Paro
Day 13: In Paro (Taktsang)
Day 14: Departure 
Take the trip privately or join-in for small group trips. If you want this trip to be shorter, we can remove some of the tour parts or add more if you have extra time. The dates of the some small group trips are tied into attending festivals.
Trip Itinerary
Upon arrival, you will meet your guide. In the afternoon, embark on a brief exploration of the tranquil Paro valley. This tour includes a visit to Rinphung Dzong, a leisurely walk through the Farmer's Market, a delightful stroll through the town's charming streets, and, if time allows, a visit to Dumtseg Lhakhang temple to admire its ancient murals.
If your flights arrive early, we will also include a visit to National Museum.
Accomodation: Paro Grand,Tashi Namgay Resort
Meals:
Altitude:
2200m
Day 2 & 3: :
Punakha & Wangdue Valley
Embark on an eastward journey, traversing the spectacular Dochula Pass (3100m) as you make your way to the semi-tropical Punakha-Wangdue valley. Pause at Dochula Pass to savor the breathtaking mountain panorama before descending approximately 1700m (5,500ft) during a scenic two-hour drive to reach Punakha valley.
Following a lunch, the exploration continues with a visit to Wangdue Phrodrang, an immersive experience in Richengang village, and a leisurely stroll to Chimi Lhakhang temple—a tribute to Bhutan's renowned Saint Drukpa Kuenley.
The ensuing day presents serene hiking experiences, including a journey to Khamsum Yuelley Chorten. Explore the remarkable Punakha Dzong, an architectural masterpiece gracefully nestled at the confluence of two rivers. Should there be no scheduled events, you might also enjoy further hiking opportunities.
Accomodation: Zhingkham Resort,Meri Phuensum Resort
Meals:
Altitude:
1300m in Punakha Valley
Day 4: :
Hiking to Lungchuzekha 
Starting from Punakha, we retrace our route to Dochula, granting us an additional chance to admire Bhutan's snowcapped peaks that form the natural boundary with the Tibetan Plateau. After relishing the panoramic views over tea at Dochula, we embark on a 2-hour ridge-top walk to the Lungchuzekha temple/retreat center (. This trail winds through lush vegetation of moss-covered birch, hemlock, and rhododendron trees, providing splendid vistas of peaks and valleys. Adopted by Wind Horse since 2009, our guides meticulously maintain this trail. A delightful picnic lunch awaits at the monastery (3550m).
Instead of returning to Dochula, we opt for a 1-hour downhill path to another mountain-top retreat and the monastic center of Trashigang (3150m). There, we meet the vehicle and enjoy a brief drive to Thimphu. In Thimphu, our journey continues with a visit to the majestic Tashichho Dzong. Following that, we proceed to the bustling Farmer's Market and leisurely stroll through the city center, passing Changlimithang grounds, where you'll have the chance to witness an archery match.
Accomodation: Hotel Druk,Bhutan Peaceful Resort
Meals:
Altitude:
Lungchutse 3550m
Duration:
2+hrs drive & 3-4hrs walk
Day 5: :
Thimphu Valley Tour
Nestled in a valley at an altitude of 2,300m, Bhutan's picturesque capital offers a wealth of experiences. On days without scheduled events, we embark on a full-day tour that encompasses Thimphu's highlights. Our itinerary includes visiting the Giant Buddha statue, followed by a two-hour walk along a scenic path that unveils stunning views of Thimphu, culminating at Changangkha temple. After exploring this significant temple, we briefly pause at the Takin Preserve to catch a glimpse of Bhutan's National animal. Our journey continues with a visit to Zilukha Nunnery, the Institute of Zorigchusum (often referred to as the painting school), and the Textile Museum. As the day progresses, we take a leisurely stroll through the vibrant Craft Market streets. Towards evening, we pay homage to the memorial Chorten, a poignant and spiritual conclusion to our exploration.
Accomodation: Hotel Druk,Bhutan Peaceful Resort
Meals:
Day 6: :
Drive to Paro - Shana - begin trek to Thongdu Zam 
From Thimphu, we drive to Paro and continue north till Drugyal Dzong (2hrs). Stop briefly to visit the ruins of Drugyal Dzong fortress. Then we drive for another 1.5 hour or so along the dirtroad, passing through farmlands with traditional stone houses to Shana Zam (2850m). We also gain our first views of the summit of Jomolhari.
Meet your trekking crew (horseman, cook & assistants), hand over your luggage for the trek. Begin our 3-4hr trek gradually walking up the valley, following Pachu river's bends deep into Jigme Dorji Wangchuk National Park to camp at in a small clearing called Thongduzam (3150m)
Approx. 500m Ascent/200m descent.
Meals:
Altitude:
Start trek 2850m and Camp Thongduzam 3150m
Duration:
Approx. 8km. 3-4hrs trek
Day 7: :
Trek to Soi Thangthanka
Continue up following Paro river upstream, deep into the National Park, which is the largest protected area in the country with approx. 4300sqm km spanning in three climate zones ranging in elevation from 1400m to 7000m.  The thick forests of oaks, maple, birch, larch, alders and pine  make way for rhododendron, spruce and conifers and pines as we trek higher. The valley narrows as the trail leads higher, winding up and down, as we get closer to our camp , which is also another clearing in the forests.
(Approx. 500m Ascent / 50m Descent)
Meals:
Altitude:
Camp at 3600m
Duration:
Approx. 9-10km -4-6 hours trek
Day 8: :
Trek to Jangothang ( Jomolhari Base Camp)
Continue following Paro river as the valley begins to widen, opening to a spectacular alpine area surrounded by high ridges and snow-capped peaks. A few yak-herding villages are based in this area. By now we are above the tree-line, with low tundra of juniper and rhododendron setosum, while blue sheep have also been spotted in the higher rocky outcrops. Due to altitude gain, the pace is typically slower. Our camp is below a ruined fortress with Mt. Jhomolhari in the backdrop, which now seem nearby.
(Approx. 500 ascent/50m descent)
Meals:
Altitude:
Jangothang Base camp-4080m
Duration:
Approx. 14km/5-6hr trek
Day 9: :
Rest Day or Explore 
Jangothang is one of the most spectacular camping places in the entire Himalayas. You may wish to rest and enjoy views from your campsite or walk up the small valley towards Jomolhari that takes us to a dramatic viewpoint towards the glacier and imposing face of this 7000m mountain. Alternatively you rest or visit the nearby village.
Meals:
Day 10: :
Trek across Bhontela to Dumzo ( Soi Yaksa)
The trek becomes more challenging from this point. The trail commences with a steep ascent to Tshopu lakes, followed by a gradual climb up to Bhonte La pass (4,890m). In this vicinity, frequent sightings of blue sheep, chubby marmots, and migrating Himalayan birds are common, accompanied by breathtaking vistas of Jichu Drake and Tserim Kang peaks, along the flank of Jhomolhari. After crossing the pass, the path leads to a steep descent downhill, ultimately reaching the quaint yak-herding village of Soi Yaksa. The day concludes with setting up camp near Dumzo.
(Approx. . 810m Ascent/ 1090m Descent) 
Meals:
Altitude:
Dumzo Camp 3800m, Bhonte La Pass 4890m
Duration:
16km -7 hours trek
Day 11: :
Trek to Thongbu Shong
Our hike starts with a gentle uphill trail to the top of the eastern ridge of the Soi Yaksa valley. From here, enjoy an incredible view of the amphitheater of mountains to the north and to the west. Cross Takhungla (4,520m), and descend to our camp site in a wide grassy pastures by the valley.
(Approx. 11KM, 5 hours trek. 720m Ascent/ 340m Descent )
You will cross TakhungLa Pass ( 4520 m)
Meals:
Altitude:
Cross Takhungla pass 4,520m, Camp Thongbu Shong - 4180m
Duration:
Approx. 11km -5-6 hrs trek
Day 12: :
Trek to Shana- Paro
Ascending briefly but steeply from the campsite, we depart the remote mountain terrain and follow the ridge towards Thombu La (4,380m). From this elevated vantage, the Paro valley unfurls to the south, while mountain vistas surround us in every direction. As we initiate a steep descent, we rejoin the route leading back to Shana, where our trek initially commenced.
After bidding farewell to our trekking crew, we meet the waiting vehicle and embark on a drive along the farm road to Paro. As the day progresses, we arrive in the evening to the welcoming comforts of your hotel in Paro.
Another mountain Pass to cross - Thombu La pass 4380 m
Accomodation: Tashi Namgay Resort,Paro Grand
Meals:
Altitude:
Cross Thombu la ridge 4380m
Duration:
5 hours Trek
Day 13: :
In Paro (Taktsang)
On your final day in Bhutan, embark on a hike to the iconic Taktsang (Tiger's Nest) Monastery—an essential and quintessential Bhutanese travel experience. Having explored numerous areas on foot throughout your journey, we aspire to take you beyond Taktsang. This includes visiting more remote monasteries further uphill, such as Zangdopelri and Ugyen Tshemo, along with a walk to the uncharted side of Taktsang that remains inaccessible from the main site. This comprehensive full-day hike promises an immersive adventure.
Upon returning to Paro, you'll have the opportunity for a final leisurely stroll. As the day draws to a close, we gather for a farewell dinner and spend the night in Paro, marking the end of your unforgettable Bhutanese expedition.
Accomodation: Tashi Namgay Resort,Paro Grand
Meals:
Altitude:
Taktsang Monastery - 3120m
Duration:
5-6hrs hike
After breakfast, transfer to Paro airport in time for your departure flight.
In case your flight is in the afternoon, we can make use of the morning hours by exploring more of the Paro valley.
Meals:
Included
Accommodations in hotels as listed during the tour and in tents during the trek
All meals
All transfers
Sightseeing with entrance fees.
English Speaking Wind Horse Local Tour Leader.
Bhutan visa including visa fees.
SDF (Sustainable Dev. Fees)
During the trek: Fully organized trek with all meals, and beverages.  All trekking gears including Tents, Thermal mats, Blow pillow, Hot-water bag for warmth during night. Portable Altitude chambers Bag for emergencies. Pack animals to carry luggage and additional riding pony for emergency, Basic Medical Kit. Trekking staffs include first aid trained Guide, Cook, assistants and horseman.
Sleeping bags can be borrowed ! (cleaning charges will apply)
Borrow for free;  trekking poles, water bottle, rain poncho, duffel bag
Not included
Flights in and out of Bhutan purchased separately. Check our website for Druk Air fares.
Travel/Medical and evacuation Insurance – purchased separately
Personal trekking gears such Day pack, clothing, shoes etc.
Tips and gratuities (optional)
Trip Map