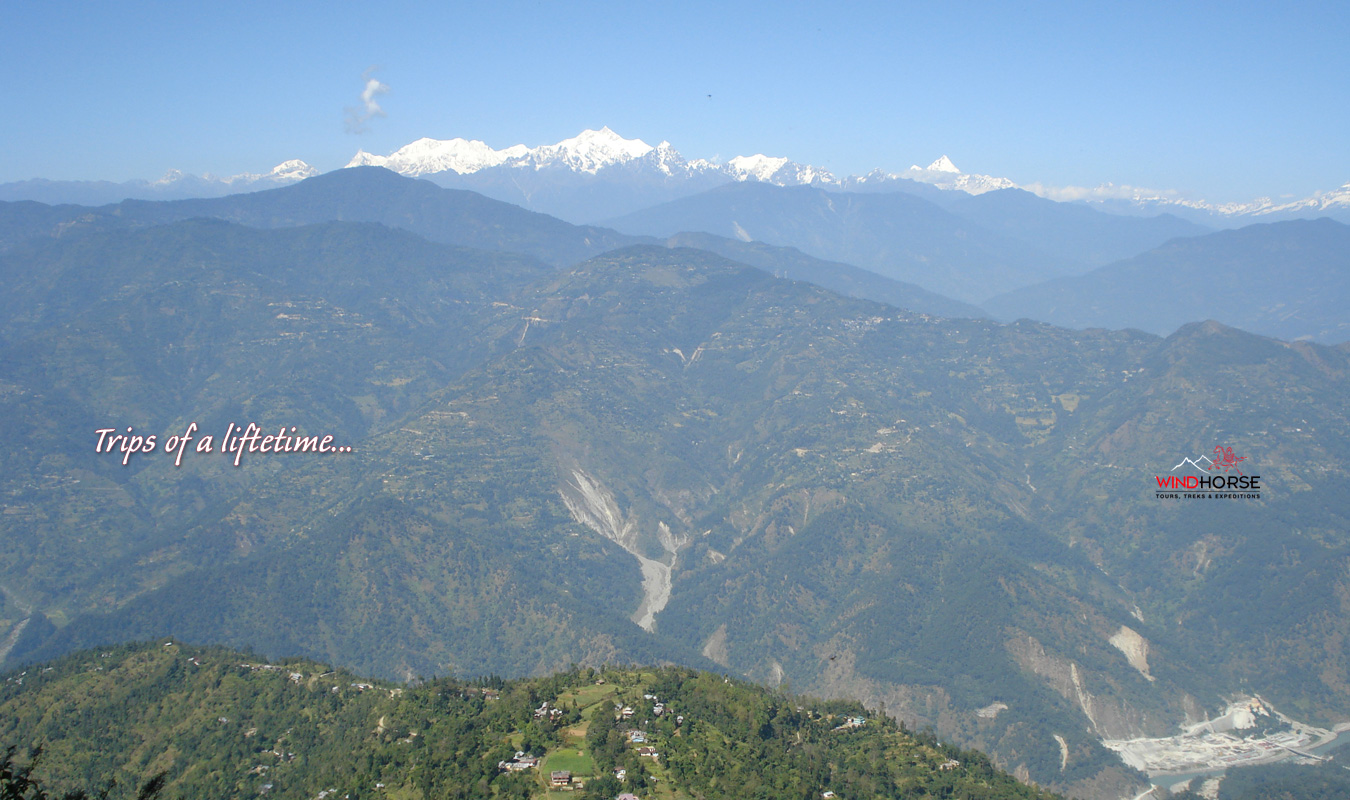 Himalayan Week
Introduction tour of Darjeeling, Sikkim & Kalimpong in Eastern Himalayas
6 Days
Culture Tours
This trip allows you to visit the scenic hill stations and terraced tea gardens of Darjeeling and Sikkim on a cultural journey through the Himalayan foothills. The renowned hill station of Darjeeling still retains the charm of the British Raj in India with its mild climate and laid back allure. Hills and valleys steeped in color intermingle with vast stretches of rolling green tea gardens, which at a distance looks like a green carpet of nature. Whichever way you look, in Darjeeling, green is the clarion color. Presiding over all this is Mt. Kanchanjunga – the third highest mountain on earth – with spectacular views and an aura of magic that leaves one's senses intoxicated!
Travel to Gangtok, Sikkim, to visit the nearby Rumtek Monastery. Stay overnight in Martham Village Lodge and experience the rural life surrounding it. Finally, visit Kalimpong, a once-thriving trade destination between Britain, India and Tibet. Our local guides help you discover the markets and outlying villages, allowing you to relish its culture on the upswing.
Outline Itinerary
Day 1: Arrive – Darjeeling
Arrive by flight in Bagdogra airport or in NJP railway station. Meet our representative and drive to Darjeeling, popularly known as the 'Queen of hills'. Evening is free to take a stroll around the Chourastha Mall road. Overnight in Darjeeling.
Day 2: In Darjeeling
Early in the morning(before dawn) drive to Tiger hill(if weather permits) to see the sunrise view over the Kanchenjunga range(optional). On the return journey visit the old Ghoom monastery and the Dali Gompa Monastery. After breakfast, visit Himalayan Mountaineering Institute, Padmaja Naidu Zoological Park(closed Thursday) and the Tibetan Self Help Centre(closed Sunday), it's emporium boasts of high quality Tiben crafts and also visit a tea estate on the way back. In the afternoon visit the Japanese temple and the Dali monastery. Later, we have some free time to explore around. Option is also available to take a toy train until Ghoom(at extra cost). Overnight in Darjeeling.
Day 3: Darjeeling – Gangtok
Drive down the hills, through Tukdah forests and Peshok Tea Plantations to descend into Teesta Valley. Cross the border at Rangpoo and climb up the hill to Gangtok. On the way, just before Gangtok, stop to visit the Institute of Tibetology and also visit Deorali Dodul Chorten. On arrival check into the hotel and later take a walk along the MG Marg, a cobbled boulevard in the heart of the city, free of vehicular traffic. Overnight in Gangtok.
Day 4: In Gangtok Tour – Martam
Visit the Enchey monastery, followed by some view points, from where we may get spectacular views of snow-capped peaks of Kanchendzonga (weather permitting). Also visit the Flower Exposition and walk along the promenade to view to the Palace and temples used by Chogyals (Kings of Sikkim). Later, stop by the Cottage Industry, where you can see and buy the traditional handicrafts. After lunch drive down the hill and climb up to the opposite ridge to Rumtek monastery, the largest monastery complex in Sikkim, which is a replica of Karmapa's monastery in Tsurpu, Tibet. After the visit, drive short distance to Martam village, where you can experience a glimpse of rural Sikkim.
Overning in Martam Village.
Day 5: Martam to Kalimpong
Descend down the hill and cross Sikkim border at Rangpo. Following Testa river downstream for some time, take a diversion road that climbs up the the hill to Kalimpong. Kalimpong was once a prominent center for trade with Tibet. With a year-round temperate climate, it is home of many flower nurseries. This afternoon, visit the ridge tops for spectacular views from Deolo & Rinkingpong (Durpin Dara) hill top view points. Visit Zongdogpaldri Monastery and stroll around the town. Peek inside Dr. Grahams Homes' campus, a boarding school founded by the Rev. Dr. John A. Graham, a Scottish missionary in 1900. Overnight in Kalimpong.
Day 6: Bagdogra – Departure
Departure transfer to Bagdogra airport in time for your flight.
Trip Highlights
Visit Tea Garden, view of Mt.Kanchanjunga, Toy train, Dali Monastery,Padma Naidu Himalayan Zoological Park.
Cost Information
Cost Information
800 Per Person
Base on group size (3pax US$ 800) (2 pax US$ 850). (Single person US$ 1630).
Single Room supplement US$ 325.
---
Trip Dates:
Private Journeys for independent travel with your own dates.
Included
Accommodation with all meals starting with first dinner and breakfast on the last day.
All transportation and transfer by Jeep/SUV with driver
English speaking Guide.
Entrance fees and permits.
Traveller Review
I had a special purpose in doing this trip. We contacted Windhorse on the recommendation of a friend and from the start were impressed with their responsiveness. Heera Lama was great to deal with – so helpful and accommodating. Windhorse went out of their way to smooth the path for us, even contacting people we needed to meet in Kalimpong. I will be eternally grateful to guide Dipesh Tamang for locating my father's grave in Kalimpong. It was a special moment that we won't forget. Fantastic trip and we will be back for more!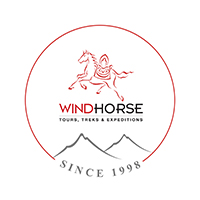 Gillian
01 -06, Nov, 2018
TID 159: Best of Sikkim, Darjeeling & Kalimpong 11 days (oct 17-27, 2008)
Dear Santosh,
Thought you might like some feedback on our Sikkim tour.
We all thoroughly enjoyed a well organised and executed tour with one exception that I will talk about later. The guide Naresh and driver Tenzing were both excellent. The driver for north Sikkim, Tsiling (not sure if spelling correct) was also very good. Naresh was friendly, courteous, efficient and knowledgeable and came up trumps in our time of crisis (see below). Hotels in Darjeeling, Yuksom, Pelling, Gangtok and Kalimpong were all very good – nice rooms, heaters where necessary, good friendly service and excellent food. Which brings me to the hotel in Lachung, the Fortuna.
I appreciate that in India we can always expect the unexpected. However, having had such good hotels before Lachung, the Fortuna was a bit of a shock. As it was a last minute booking because of problems at the Sonam Palgey, I wondered if you or any of your representatives have actually visited this hotel previously. I do realise that this area is in the early stage of developing for tourism and that is one of its charms. However I did make a note of some things that it should be possible for the hotel to improve.
On the positive side, the bathrooms were good and had efficient hot water heaters. The food was good as I have mentioned above and the boy who provided room service, Prakash, couldn't have been more helpful.
I look forward to your comments on the above.
To end on a positive note, the discomfort in Lachung didn't spoil what was an exciting and wonderful holiday thoroughly enjoyed by all of us.
Thankyou.
Regards,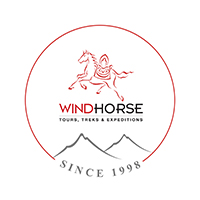 Jacqueline B
Oct 17-27,2008
Facebook Review
Guides