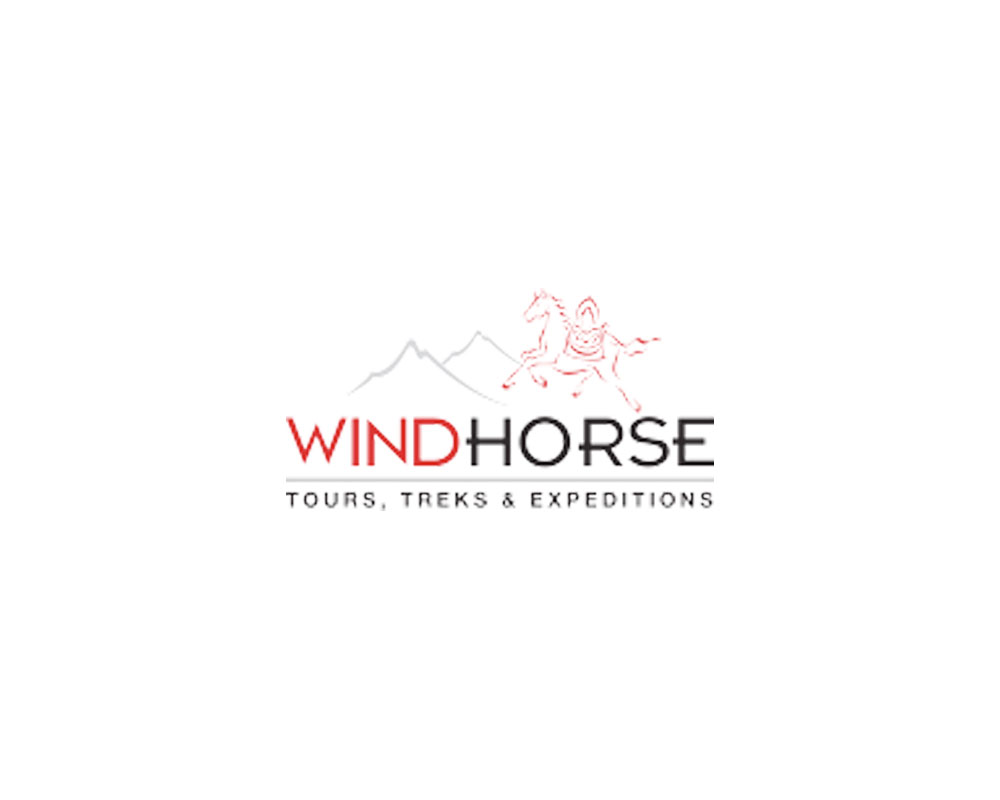 Samtengang Winter Trek
Samtengang Winter Trek
Days
Deluxe Camping
Day 1: Arrive at Paro Upon arrival at the airport you are met and transfer to the hotel. This afternoon visit Paro.
Overnight in hotel.
Day 2: Paro – Thimphu- Punakha Drive to capital Thimphu and continue across Dochula pass to Punakha and Wangde valley. This afternoon, take a short hike to Khamsum Chorten. Overnight in hotel.
Day 3: Punakha (B/L/D) Drive to Punakha across Dochula pass. Visit Punakha Dzong, Chimi Lhakhang and others as per available time. Overnight in hotel
Day 4: Trek to Limukha (Trek Begins) (B/L/D) Distance 9-10km/5 hours trek (Altitude 2220m/7280ft) (940m/3080ft gained) The trek begins with gradual climb on the left side of Pho chu River (1280m/4200ft) through terraced fields of mustards and winter crops such as wheat. Then it is through pine forests, fern and oaks. There is a nice clearing after about 2 ½ hours trek with views of the valley. Some snow-capped peaks may be seen in the distance. Another short climb up the ridge with chorten and some prayer flags mark the end of our climb. From this point, you can see your camp site of Limukha just behind the village with several big old houses. Visit the village.
Overnight in tents.
Day 5: Trek to Chungsakha (B/L/D) Distance 10km/5 hours 1850m/6070ft Climb steeply for about 150m to a small ridge (ascent 375m/descend 745m) Climb steeply for about 150m to a small ridge (2370m) through dense forests. Descend into a small side valley and climb up to Dochen La pass (2645m/8676ft). Near the pass, there is a spot with prayer flags, from where you can see Dochula pass, and snow capped peaks of Chomolhari, Kang Bum and other mountains. Descend along the forested trail, which opens after reaching Dagegoan with a farm house. Just before reaching today's destination, walk to Dargyel Gompa, another monastery dedicated to Drukpa Kinley, the Devine Madman. On the hillsides are the meditation cells. Your campsite is near the village of Chungsakha, probably in front of the village temple.
Overnight in tents.
Day 6: Trek to Samtegang (B/L/D) About 4-5km/3 hr trek to the campsite. Then there are options to walk nearby and explore the village. Altitude 2050m/6725ft. (Ascend 550m/ descent 350) Now you are in the region known as Sha. Descend to the road for about 45 minutes and then cross the suspension bridge across Bae Chu river. Climb gradually through several villages to Samtegang School. Then walk through a narrow gorge to the other side and look down towards a holy lake of Lutshokha. After lunch, there will be time to visit the Samtegang village. Samtengang is relatively old village that finds a mention in the Bhutanese literature as a first night stop for travelers to east from Wangdiphodrang.
Overnight in tents.
Day 7: Samtegang trek end and drive to Gangtey (B/L/D) The trail now descends steeply through terraced fields into the valley of Dangchu river. Trek ends at Tika Zam (1555m/5100ft) after about 2 hours of trek (3-4km). Transport will meet you at this point. Assemble gears and bid farewell to the crew. Drive east along the highway on the black mountains to Gangtey, in Phobjikha valley.
Overnight in Hotel
Day 8: Gangtey to Thimphu (B/L/D) Visit Gangtey Monastery and drive back to Thimphu (5-6hrs drive).
Overnight in hotel
Day 9: Thimphu Sightseeing (B/L/D) Full day tour of the capital's many monuments and atttractions.
Overnight in hotel.
Day 10: Departure (B) Early morning transfer to the airport in Paro (1.5hour drive) in time for your departure flight.
Trip Highlights
Cost Information
Included
Accommodations in listed hotels or similar (best available standard tourist hotels)
All meals including some evening tea
All transportation by good quality private vehicle.
Entrance fees to the monuments
English Speaking guide.
Bhutan Visa fees, tourists fees (royalties)
Travel permits etc
During the trek: Fully organized trek with all meals, bars and beverages. All trekking gears including Tents, Thermal mats, Blow pillow, Hot-water bag for warmth during night. Pressured Altitude Bag for emergencies (only available in Bhutan with Wind Horse). Pack animals to carry luggage and additional riding pony for emergency, Basic Medical Kit. Trekking staffs include Guide, Cook, assistants and horseman.
Sleeping bags is available if you pay the laundry charges.
Traveller Review
TID – 8627 (Feb 24 – March 7,2015) Guide Kinley(Samtegang Winter Trek)
Hi Anand, – Thanks for the reminder to share a few thoughts that you can use on the Wind Horse website. To clarify, we'd prefer not to use any picture of us, but you can use our names and the following text. Here you go:
We've taken two tours to Bhutan with Wind Horse, and both were amazing, spectacular, inspiring, and unforgettable journeys.  My wife and I love to hike, and Wind Horse helped us put together itineraries where we could explore both the nature and culture of Bhutan on foot.
Highlights of our second trip to Bhutan included a lovely steep hike to Cheri Goempa, where we saw deer and eagles, and some gorgeous day hikes to monasteries and villages in the little-visited Haa Valley.  The hair-raising hike to Junyedrak hermitage overlooking the Haa Valley may test your nerves if you have a fear of heights, but it is completely amazing and a wonderful experience.  Another standout hike is the moderately strenuous journey from Dochu La Pass through old-growth rhododendron forest to the hilltop monastery of Lungchuzekha– kudos to Wind Horse for sponsoring the maintenance of this wonderful trail and keeping it free from trash.  We also enjoyed day hikes near Punakha and the Samtegang Trek that departed from Punakha, although it is important to realize that Samtegang is less a nature trek and more of an agricultural journey.  We enjoyed this short trek the most on its second day, when the majority of our hiking was on a beautiful trail through blooming rhododendron forest rather than along roads.  The hike to the Tiger's Nest, while always crowded with people and horses, is still a can't-miss destination.  There was more trash along the trail to the Tiger's Nest and significant trail damage the second time we hiked it– huge baskets of trash and deep ruts in the trail surface– and we believe it would make a lot of sense for the dozens of horses, who carry tourists up the mountain to the Tiger's Nest but currently return empty of any load, to carry light loads of the accumulated garbage (mostly plastic water bottles) back down.  Of course someone would have to pay for this scheme.  We'd propose that anyone riding a horse up to the Tiger's Nest pay a modest surcharge or tax, and this money could go into a fund that would pay for both packing out trash and trail maintenance.  This seems like a fair solution, since the horses have a disproportionately larger impact on the condition of the trail than ordinary hikers do.
We'd definitely recommend Wind Horse as a travel company.  They are well organized and are very willing to work with you to customize your journey to Bhutan.  We had the same guide both times, and Kinley was very patient, thoughtful, caring, and flexible as we sometimes altered our itinerary based on weather or road conditions.  Kinley is also great at explaining the historical and religious context of the amazing places that you are visiting, and he has helped us develop a profound understanding and appreciation for Bhutanese culture.  Both drivers we had– Chimi and Tao– are extraordinarily skillful at navigating the challenging road conditions of Bhutan.  They are also very kind people.  Thanks to Wind Horse for hiring such excellent staff and for helping us organize two unforgettable journeys to Bhutan.
Mike C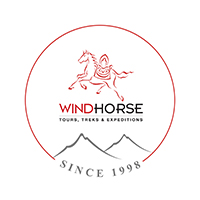 Micheal & Jane Cipra
Feb 24 - March 7,2015
Facebook Review