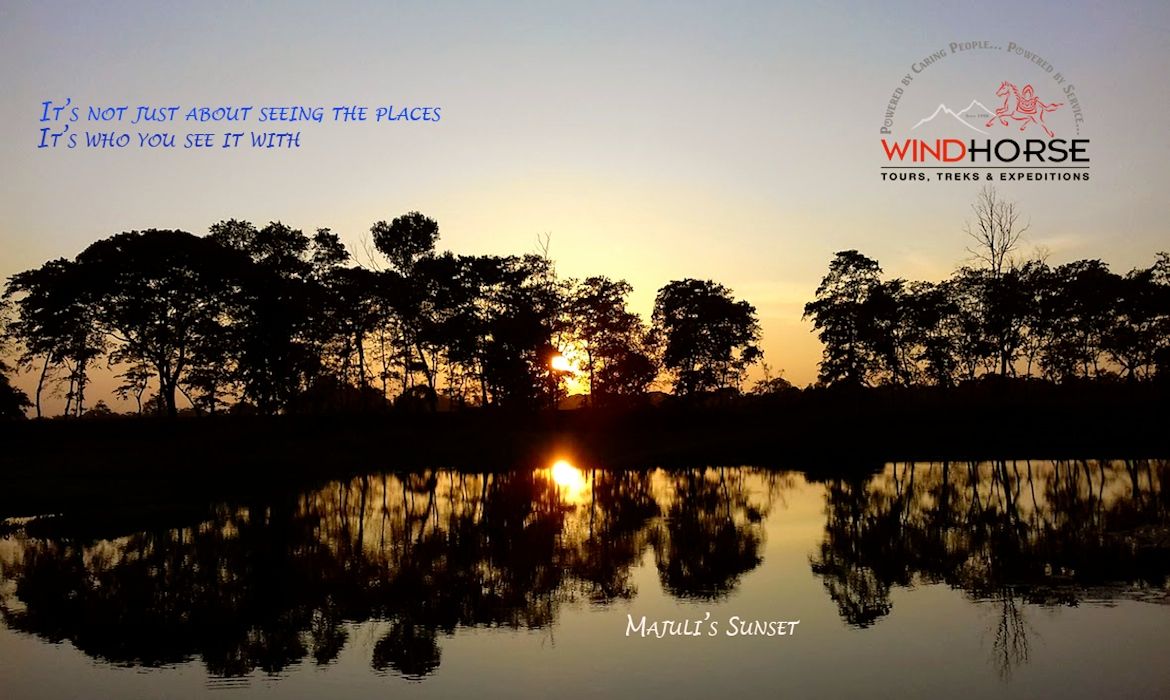 North East India Special Edition: Upper Assam & Megalaya
Explore Tea, Tribe, Topography, history of North East India state.
12 Days
Culture Tours
Village Tours
Historically, North East India region has thwarted any attempts from foreign invasions unlike in some other parts. Consequently it could retain its own indigenous culture and tradition forms . This special edition odyssey celebrates indigenous and uniqueness of region .It is more about tryst with nature's grandeur such as largest river island -Majuli, wild life in natural habitat, natural limestone caves, rubber fig root bridge at world wettest place,impacting socio -economical tea gardens,quaint villages, insights into social dimensions through greater interaction with people and any spur of the moment activities that we may confront along the way. Also we have incorporated accommodations in some spartan Bamboo cottages and village home stay in a few places.
The Trip begin from Upper Assam exploring tea gardens and its social life. Followed by Ahom's legacies in form of centuries old Hindu temples. Crossing mighty Brahmaputra river to Majuli and delving into its social, religious structure. Explore best conserve Kaziranga National park in India that pulsate with myriad wild life in its natural habitat. Gawahati has some contemporary attractions to keep one occupied along with weaving village. Megalaya entice with its allure of being wettest place on earth and its related natural formation in form of caves, waterfalls.
Itinerary in brief
Day 1. Arrive in Dibrugarh
Arrive and meet the representative. Transfer to plantation Bungalow amidst tea garden. In the evening, take a unhurried walk across tea garden and villages. If possible, also visit Tea factory and tea tasting. Historically, Dibrugarh is a tea town but other commercially establishment grew over the time.
Overnight in Mancotta Bungalow or Similar.
Day 2. Drive to Sibsagar – 85 km – 2 -3 hours without stops.
Early morning refreshing walk in garden.After, drive to Sibsagar but we will take break in between to visit village school and village.Check into hotel, after, visit attractions such as Hindu Temples dedicated to Lord Shiva, Lord Vishnu and Goddess Devi, Tatatal Ghar, Rang Ghar. Sibsagar was erstwhile capital of Ahom dynasty, ruled uninterruptedly for 600 years.
Overnight in Hotel Brahmaputra or Similar.
Day 3. Transfer to Majuli Island
Today is interesting day, it combines some drive to reach pier and ferry ride across Brahmaputra to reach Majuli river Island. However, along the drive, on the way, it is dotted with many temples. Stop to visit a few. In Majuli, free evening – rest and spend evening watching glorious sunset. Overnight in simple Bamboo Cottage.
Majuli is one of largest river island in the world. Due to continue erosion the areas has been downsized alarmingly. Due to its unique topography, Majula could sustain a distinct cultural and social structure.
Day 4. In Majuli
Wake up early for beautiful sunrise . Full day in Majuli involves visit to Mask Making unit, Satara ( Hindu Monasteries), pottery village, village of Missing tribe – weaving centre. In evening, village walk. Or in afternoon, we can go for fishing with locales using traditional fishing traps.
Note – It would be ideal to align with local festival called "Raj Leela" that is based on life of Hindu God Krishna.
Day 5. Drive to Kaziranga National Park ( 110 km – 3 -4 hours)
Spend some more morning hour in Majuli, after retrace step through ferry ride. After drive to Kaziranga National Park. Depending on the arrival time, we can go for village walk in nearby vicinity. Overnight in Bogros Resort or similar.
Kaziranga National Park is a world heritage site and covers 378 square km. It is home to one horn rhinoceros, Asiatic elephants, water buffaloes, birds and varied species of deer. Overnight In hotel.
Day 6. In Kaziranga
Today is action packed day. Starting from early morning for elephant ride. After, village and tea garden visit . In afternoon, jeep Safari. Followed by visit to Kaziranga Orchid & Biodiversity Park featuring orchid green house, traditional houses displaying historical and traditional elements and traditional tribal dance.
Day 7. Drive to Gawahati – 195 km – 4-5 hours.
Embark on relatively long drive to Gawahati however we will stop regularly to stretch our legs and visit some small pastoral village.Traditional Assamese lunch on the way. Late afternoon take a stroll in Gawahati for shopping or rest in hotel. Overnight in Hotel.
Day 8. Drive to Shillong – 100 km – 2 hours.
Venture into Indian state of Megalaya for first time, the distinct feature is well paved and broad roads . It may take 2 hours however stop at Umiam lake on the way. Upon arrival visit Don Bosco Centre that display indigenous culture of region's native people. Toward late afternoon, walk through Lewduh Bura Bazar – largest market in Megalaya, . Overnight in Hotel.
Day 9. Drive to Mawlynnong via Dawki – 85 km – 3 hours.
Today's port of call is Mawlynnong – known as cleanest village in Asia and also features some natural attractions. However we'll take a detour to Dawki (Indo -Bangladesh border). Whilst taking a detour, it traverse through Khashi villages and betel nut plantations. Before the border, the view of fishing boat over blue Dawki river below is spectacular. In the evening take a leisurely stroll through the Mawlynong village. Overnight in simple Homestay
Day 10. Drive to Cherrapunji
Wake up early for a final stroll in village. Leaving village, a few kilometer away, visit living root bridge . After, landscapes changes dramatically to moorish land with sparse and dwarf vegetation . Upon arrival in Cherrapunji visit seven sister falls, Mawsami limestone Cave. old Presbyterian church established in 1841 – . Overnight in Hotel.
Note -for Double Decker Root Bridge hike, in that case, one extra day has to be allocated, as it takes around 6 hours to complete the visit.
Day 11 Drive to Gawahati – 90 kms ( 2 -3 hours).
After breakfast, drive to Gawahati. In Gawahati, visit Kamakya Temple – among many rituals, one is macabre animal sacrifices. After, visit Uma Nanda (world smallest river island) through public ferry. Or if you wish visit some museums and cultural centre such as Assam State Museum & Srimanta Sankardev cultural centre respectively. Specifically, in Cultural Centre, largely, theatre are active with performing arts regularly. Overnight In Gawahati.
Note:Recommended to include 100 drums Wangala festival in Tura (West Garo Hills in Megalaya).
Day 12. Departure
Transfer to airport for outbound journey. Fly to Delhi/ Kolkatta or any major cities in India to connect international flight.
Trip Highlights
Explore world renowned Tea Garden in Assam.
Insights into distinct cultural structure in Majuli – One of largest river island in the world.
Scan wild life in Kaziranga National park on elephant's back and Jeep Safari.
Contemporary and conventional Attractions, weaving village, Uma Nanada – world smallest river island in Gawahati.
Visit Mawllynong – Cleanest village in Asia, Living root bridge etc
Explore some natural wonder at world wettest place – Cherrpunji such as Seven sisters waterfall, Limestones caves etc.
Cost Information
Starting from USD$  1200, however, exact cost is determined based on travel date, group size, hotel chosen.  Price will provided  on request
Private trip with date at your convenience, note, period between July – August are not recommended.
Included
1. Accommodation based on Twin sharing in 3* to 4* hotels,  Heritage Manor, Colonial Tea Bungalow, Bamboo cottage, village Home Stay.

2. All meal included.

3.Experienced English Speaking Guide.

4.Entrance fee to monuments and  other activities

5. All transfer on good Vehicle.

6. One Elephant ride and one Jeep Safari.
Not included
1. Airfare
2. Indian Visa Fee.
3. Camera/Video fee for Wild Life Tour.
4. Travel/Medical Insurance.
5. Personal expenses like Telephone calls, Laundry, Tips, Porterage.
6. Any aspects not listed in included sections.
Traveller Review
In my recent Eastern Bhutan tour with WindHorse Tours (the 2nd time with WindHorse), since I had to enter Eastern Bhutan by land through Guwahati, I decided to spend a little time visiting Assam after googling Majuli island and Kaziranga National Park. I was so excited seeing pictures of Majuli island and Kaziranga on the Internet. But I was blown away seeing the places in person, led by WindHorse tour guide Anand.
The 5-day WindHorse tour itinerary was just right, giving the opportunity to see Majuli island in one full day and Kaziranga in 2 days. The two places we stayed were very good, especially in that rural area of India.
The pictures of Majuli island on the internet do justify its beauty. I saw exactly same places as the ones on the internet. White sand, marshland and peaceful bamboo bungalow combined with friendly people make Majuli island inviting for a remote retreat. Majuli was indeed beautiful.
However pictures of Kaziranga National Park on the internet do not justify its real beauty. Early morning fog and sunrise as the backdrop for wild animals roaming the park made Kaziranga mystical. I saw those scenery only in pictures or movies but never in person until now. Marshland with all kinds of birds make the place so peaceful. A thick silence engulfed the place, broken only by bird chipping and ruffling sound of the wind on tall grasses. Kaziranga reminded me of Seregenti National park in Tanzania and the movie Out of Africa.
Around Kaziranga National Park are tea plantations and rice fields which gave a very soothing sight for the eyes. Tea plantation reminded me South East Asia and rice fields also reminded me of my home country, Vietnam. Assam looks more Asia than India as the region is bordered by Bhutan and China in the North and Burma in the South.
Besides the environmental beauty, nothing beat the friendliness of the people who were very simple. Majuli island and Kaziranga are still well kept secrets of the travel world, undisturbed by large tourist herds.
I am glad to extend my trip to Upper Assam, an unexpected magnificent discovery. Anand took us to beautiful sites in Majuli islands, sites that I pointed out earlier to WindHorse that I wanted to see.  Anand took extra efforts to get Elephant Safari tickets which were only available the night before. Anand arranged everything for us, from transport to outings, trying to customize to our needs. Since I like walks, Anand gave us several walks in the village in Jorhat and Kaziranga. The walks and interactions with local villages were so pleasant and memorable. The tour was not only a sightseeing tour. Anand had made the tour to be sightseeing, along with walking with a lot of cultural experiences.
When I booked the Upper Assam trip, I was told by Ugen (WindHorse) that I would not regret the decision. I was then skeptical and did not know what to expect. Now I have to thank Ugen, Anand and WindHorse for giving me such a great experience.
I am looking forward to other off-the-beaten path destinations with WindHorse Tours.
Once again thank you Anand and WindHorse.
Trang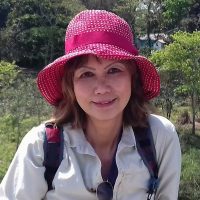 Trang Chhu
06 -10, March, 2018
Attention Ugen
I wanted to thank you for your assistance in organizing my trip, and for inflicting poor Anand with me. He was the perfect choice, as he listened to what interested me and  went out of his way to make sure that I was able to get the very most out of the trip. I so appreciated his care and concern, as I realize that being inflicted with a little old lady, especially one with rather offbeat ideas about travel ,  is not exactly the job most travel agents would want. He bore up remarkably well, even enduring me dragging him off to museums. He did a truly terrific job and I cannot praise him enough. Without his ability to interact with people , and his sensitivity to a client's preferences, this trip would not have been the success it was.  I want to thank you both from the bottom of my heart. The only problem that I can see is that now I want to return to Sikkim and see the rest of it as soon as possible.  That is the sign of true success.
With many thanks,
Sincerely,
Janet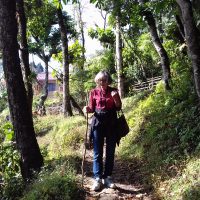 Janet
Oct 31 - Nov 20, 2017
Facebook Review
Guides
Trip Photos