Mountain Biking Gears Available in Bhutan
Mountain Biking is relatively new but within short span it captured imagination of local and foreigners alike. Especially in Paro and Thimphu,  shops have come up to cater to bikers' needs and requirements. High ends bike such as TREK,GIANT, MTB, KONA can be seen in display in the shops in Thimphu. And well supported by spares and accessories to the basic nuts and bolts. This Bike are for sale as well as they give it on hire. The hiring price depended on number of days and the quality of bike.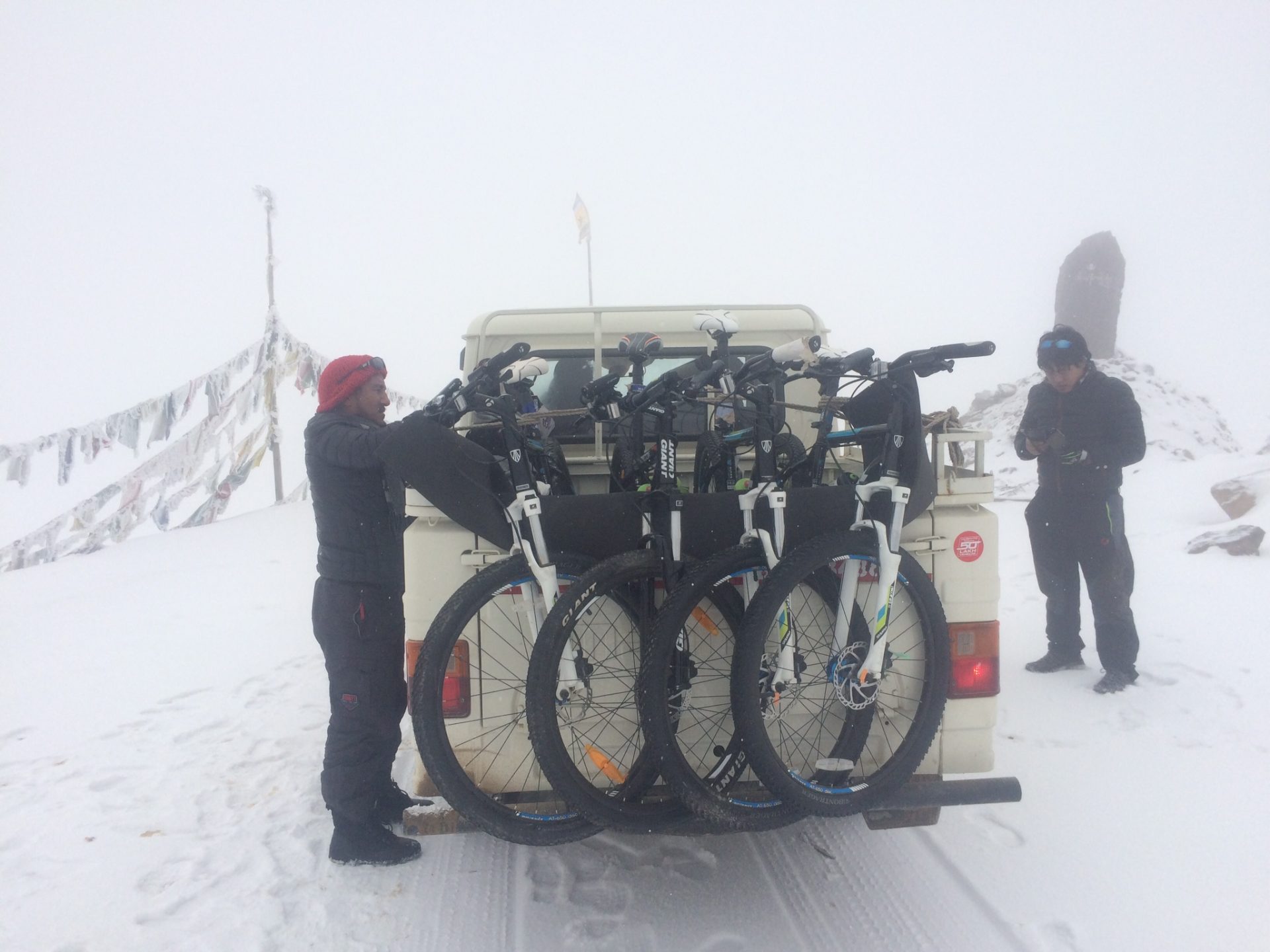 Wind Horse Tours have small fleet of  of Trek and Giant mountain bikes with Shimona gears, Cable disc brake. And  whilst in tour, it is carried by Multi utility Vehicle with guide, who is well versed with mechanical and  repairing aspects of Bikes. We charge minimal fee as hiring charge for the bike  USD 8 – 10 per day. If you choose to hire our bike, you should let us know in prior to reserve the suitable bike frame size.   In addition we provide helmet and riding gloves. Its mandatory  to wear helmet and gloves  by government rules. Biking is potentially dangerous activities, although we provide the helmet but we cannot guarantee the helmet's crash history, we would recommend to bring helmet of your own. In some case, the bikers bring their own bike from home along with some vital spares (at least saddle, helmet and gloves). More over its easy to fly with your bike as most airlines don't charge extra provided its fall within the prescribed total baggage allowances limit.