Sonam Tshering Bhutia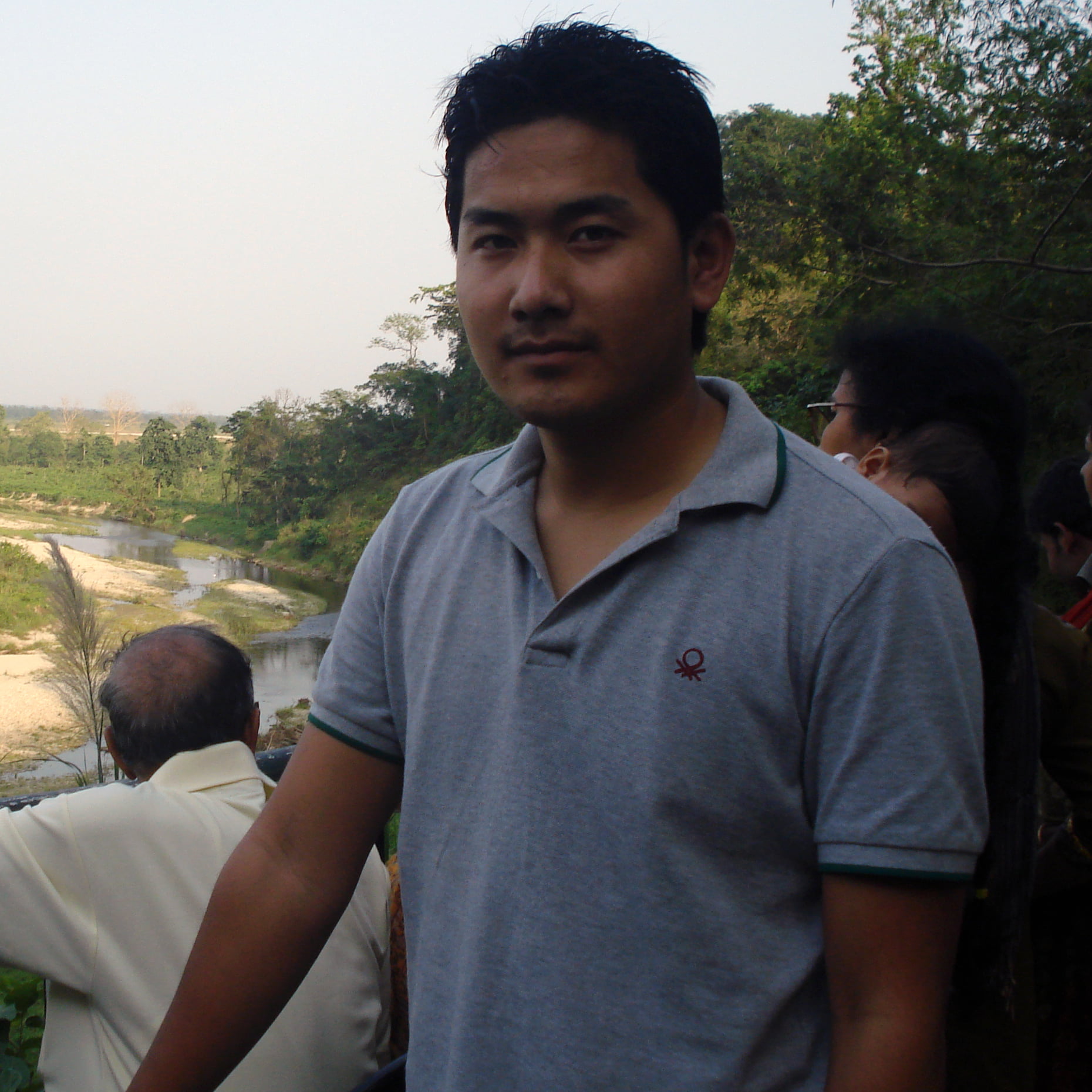 Sonam Tshering Bhutia is the operation head and look after the office affairs of Wind Horse Tours of Sikkim, Darjeeling and Doars region. Under his supervision, the office was established in 2005  and after 2 years the office was relocated in Gangtok, Sikkim. This also reinforce our core ideal of having local partner. He is a partner and MD of the Sikkim and Darjeeling office.
He is originally from Darjeeling. He is also among those who started as a travel guide in 2007. Naturally, the attraction towards this trade, can largely be contributed  to the place, Darjeeling itself. Hardly anyone can escape from its charms – majestic Mt Kanchenjunga, its colourful history, lush green tea garden imbibed an eternal love  for this trade, and a desire to pass on this love to every one. As a guide he visited every nook and corner of the region and this is what stands in good stead when he takes the guests on tour to this region.
He has his schooling in Darjeeling and later he completed his Bachelor degree with Geography as major. To reaffirm his conviction and desire for travel trade he completed his Master in Tourism  also.
guest reviews
My husband and I were very pleased with the tour.

Feldafing, Germany

Trip Date:

Nov 7 - 23,2011 Rating:

Bhutan Festival & Sikkim Nov.7,2011- Nov. 23,2011 Dear Ugen, Jambay and team, I prefer to give a personal comment (the links were indicated as perhaps insecure). My husband and I were very pleased with the tour. We think the guide, Robin Gurung, was very knowledgeable and went out of his way to help our friend to get around which was not always easy. The driver, Mr. Dorje, as well is an excellent driver and was very helpful. The planned itinerary was rather full. In retrospect we would have preferred some extra time to wander around or just relax and watch. If I would do

Read more

I would like to thank you and your team at Windhorse Travel for putting it together to meet our needs, and for the wonderful tour that you executed for us.

Beachood, Ohio, USA

Trip Date:

March 09-April1,2011 Rating:

Stephen Freeman x 03 - 09 Mar/01 Apr, 2011 Dear Sonam, Now that we have returned home after our trip to Bhutan and India following our memorable week touring in Sikhim and Darjeeling with you, I would like to thank you and your team at Windhorse Travel for putting it together to meet our needs, and for the wonderful tour that you executed for us. From the greeting at Badgdora upon our arrival to our departure across the border into Bhutan, you went out of your way to find out our personal interests and then tailored the tour to ensure we

Read more

I want to thank the tour guides in each location who are all outstanding individuals who have left lasting memories of the lands we visited

Ohio, USA

Trip Date:

March 9 -April1,2011 Rating:

Stephen Freeman Family 09 March - 01 April, 2011 Dear Ugen, Now that we have returned home after a memorable 3 weeks in Sikhim, Bhutan and India I would like to thank you and your entire team at Windhorse Tours for putting it together to meet our needs, and for the wonderful tour that you executed for us. From the greeting upon our arrival to our departure, your staff went out of their way to find out our personal interests and then customized the tours to ensure we got the very most out the vacation. In particular I want to thank the

Read more