The trip and itinerary were amazing! Leky and Chimi were excellent.
---
The trip and itinerary were amazing! Leky and Chimi were excellent.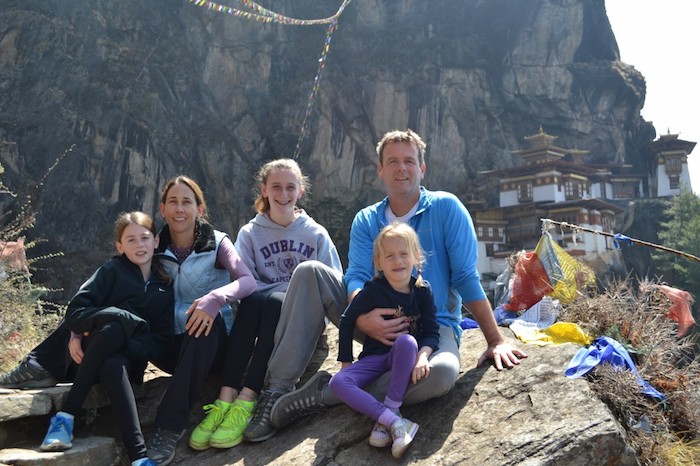 TID 737, April 12 -19,2014
Dear Anand, It's very nice to hear from you, and, yes, the Queen was the icing on the cake! You are most welcome to use pictures from the album, though I'm not sure they can be downloaded at decent quality from the site. Tim can send you whichever ones you'd like directly. Just let him know. I've copied him here, so you have his email address.
Some feedback:
The trip and itinerary were amazing! Leky and Chimi were excellent. We've been to many places where we've had guides and drivers, and I have to say, these two men were by far the best we've had to date. Chimi always drove safely and carefully along the crazy roads—both on the way to other towns and on the way to other unplanned destinations. As a mother, I cannot ask for anything more!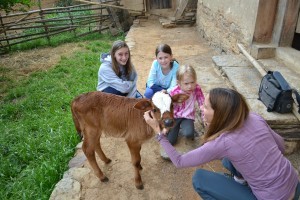 Leky took us to a farmhouse outside of Wangdue where the girls enjoyed playing with a baby calf and watching the cows be milked. His "auntie' invited us to lunch. All around an enjoyable experience. I told Leky that we would have really enjoyed a farmhouse stay at her place, so maybe this is something you would want to consider in the future. Her place was extremely clean and welcoming. I mentioned a farmhouse stay to Jambay, but he didn't think it would be a good idea with the kids. Certainly, they would have complained, but I think they would have gotten something out of it as well. Just a thought for the future.
Hotels: Hotel Druk was superb! Highly recommend. As for the Tenzingling, a few things: Beautiful buildings, beds were fine, but the pillows were very hard. Bathrooms were cold and shower curtains were moldy. Our last morning in the hotel, all of us woke up with many small bug bites on our legs, arms, neck and feet. I cannot say for sure if there was a bed bug issue, but it's something worth mentioning to you. I came home and washed everything on very high temperatures and steamed our luggage just in case. I think you need to know in case others find an issue.
We also did not enjoy/sleep well at the Punatsangchhu Cottages. Both beds and pillows were very hard. The breakfast options were very limited. Knowing this, Leky took us around the corner to a family place for dinner which was superb.
Some of the highlights for us were not actually on the itinerary but arranged by request with Leky: the whitewater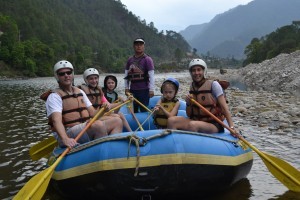 rafting, the visit to the primary school in Wangdue, the farmhouse visit and the archery practice. On the itinerary, we loved Punakha Dzong and the National Arts and Crafts school, and of course, our favorite: Tiger's Nest. We found it an easy climb but were very grateful to have the horses for the younger two and to have left early.
So, honestly, everything else was top notch. We knew going into the trip that the hotel options would be sketchy, and having the Hotel Druk break up the other two was lovely. Communication with Jambay was always quick and clear. I appreciate that. Please clarify your wording on the children's ages. According to the tourism council of Bhutan, it's "if a child is 5 plus and not 6 she/he will not have to pay the tariff, but have to pay the Visa Fee of USD 40 one time."
I hope this helps. I've already had friends who would like our tour and itinerary information, and I will certainly pass them along and highly recommend Wind horse. I saw on Google+ that you followed HK Sprint. I actually don't run the program anymore as I'm working at the school
Wind horse should consider yoga/meditative retreats. I would definitely sign up for that, or better yet, you arrange it and I'll lead it!Let us know if you need anything else.
Rating:
5
By:
Heather, Tim & Family
---
---
Heather, Tim & Family

From

Repulse Bay, USA

Travelled with us on

April 12 -19,2014

Destination

Hotel

Paro -Tenzinling Resort
Thimphu - Hotel Druk
Punakha - Punatsangchhu Cottages Hotel
Paro - Tenzinling Resort

Rating