I did manage to sneak a morning or two to just soak the ambience on my own
---
I did manage to sneak a morning or two to just soak the ambience on my own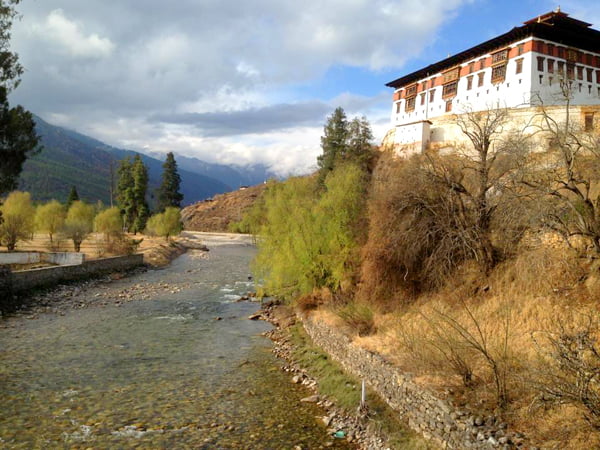 Bhutan Festival & Sikkim Tour:TID 598 (Start Mar 22-Apr 07 2013)
Like the Canadian person before me, after a month of being back home, I too am suffering from Bhutan withdrawals.Before our trip, we checked out many of the travel operators in Bhutan. We chose WindHorse Tours for their quick response.We were shown a grand tour of Bhutan by our guide Penjor and our driver Dorji.Loved everyday we spent there. Perhaps a day of wondering around (free day) would have been excellent, as we were on the go every day.
I did manage to sneak a morning or two to just soak the ambience on my own.I cannot praise enough the care that our guide Penjor took with us. Always concerned about our wellbeing and always there until the late hours of the night, making sure we were happy with the accommodation and that our dinner had been good. I can still remember him running around checking that the food was up to standard.Our driver Dorji was also magnificent. Everyday the bus looked like it was brand new. Nice and clean. He was always available for us if we needed to get the things we had forgotten to take with us from the bus. He was also a fantastic driver. I would trust him anytime with my life.Thank you WildHorse for a wonderful experience of Bhutan. I am very much thinking of returning very soon. And thanks again to Penjor and Dorji, they also made our trip that much more wonderful.
Rating:
5
By:
Julian acuna
---
---
Julian acuna

From

Wells Road, Beaumaris

Travelled with us on

March22-April 07,2013

Destination

Guide

Rating