In short, the trip was sensational! Every detail was planned and executed to perfection.
Person Name

Linda and Mark Luftig

From

Ancramdale, New York

Travelled with us on

In short, the trip was sensational! Every detail was planned and executed to perfection.

Travelled Date

Feb 10 - March 04,2009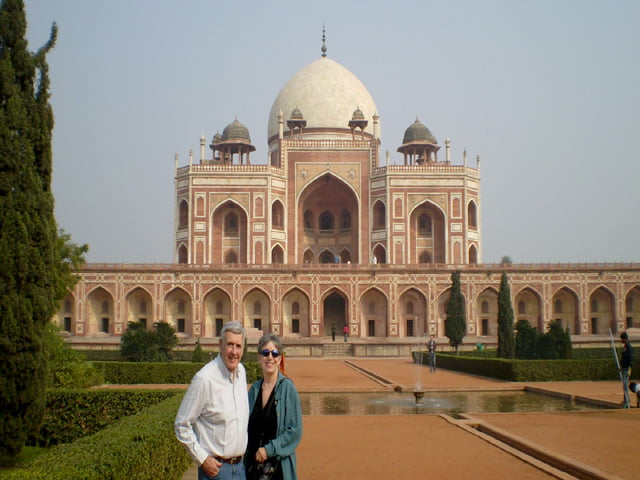 Rajasthan and north India Tour ( 10 Feb- 04 March 2009)
Dear Amit, Things have been very busy since we have returned. Today is really the first change I've had to write to you. I promised to provide you with feedback about our trip. In short, the trip was sensational! Every detail was planned and executed to perfection.
Windhorse: Windhorse Tours did an outstanding job of planning our trip every step of the way. We travel internationally annually. This was the best planned of any trip we have ever taken. Ugen Tshering was a wonderful help to us as we began putting the details for the trip together. It certainly was an asset for us to be able to deal with someone in the US who we could talk to on the phone.
Our hotels: All 13 of our hotels were pleasant, clean and well appointed. Check-in and check-out was always smooth and obviously well planned. We do have some favorites –
The Lalit in Delhi was a beautiful and welcoming spot after a grueling trip. It refreshed us and was very beautiful. The Laxmi Niwas Palace in Bikaner is fantastic. Our room was out of a fairy tale. Khimsar Fort was probably our favorite. The setting is so fantastic and every detail makes you believe you are living the life of a maharajah. Shiv Niwas Palace in Udaipur was fabulous. Our room was very large, well located and lovely. Taj Hai Mahal in Jodpur. Thank you for recommending this change to our plan. We thought the hotel was first rate. Transfers and and city guides: Flawless. We never had a moment's concern. We were always aware that Windhorse was looking after us.
Vikas Chauhan. Vikas had been recommended to us by our friends Dick and Joan Keiser who had traveled with Windhores in September 2007. Vikas was our guide and companion for 17 wonderful days. He enriched the trip immeasurably. He provided us with so much incredible information, not only about the sites, but also about Indian history, society and culture. Every long car ride was an opportunity for learning. Each day had a specific theme. One day the caste system; another marriage customs; Hindu deities; Jainism…. I could go on and on.
We enjoyed every day we spent with Vikas. He took extremely good care of us. He also surprised us with several unanticipated and interesting stops along the way such as the Karni Mata Temple, Osian, Chittorgarh Fort, Akbrar's Tomb and Itmad-ud-Daulah's Tomb among others. We were surprised and delighted when Vikas picked us up at the airport upon our return from Varanasi and had more treats in store for us as we awaited our late night flight home. We feel extremely lucky to have had him as our guide and would recommend him highly to anyone interested in travel in India. Our driver for the Rajasthan portion, Budh Ram, was very accomplished and professional. We knew we were in good hands. Dr. Shailesh Tripalthi was our guide in Varanasi. Also recommended to us by the Keisers. We appreciate your efforts in arranging for him to guide us. He is an archaeologist, a priest, a palm reader and an astrologer. A very interesting character who has guided celebrities in the past. He enriched our trip to Varanasi a great deal.
Thanks again for your wonderful work. Please feel free to use our names as references. We'd be happy to talk to anyone who has an interest.