Gaurav Goyal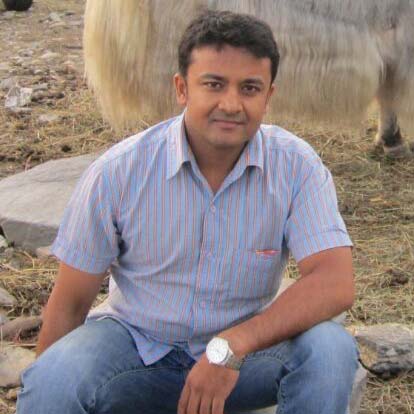 Gaurav Goyal remains stalwarts  of Wind Horse Tours, India since its inception in 2005. Along with company he gained salience. His friend says " He aged once he started to work ". Like any other works, it was hardly a stroll in park at the start. In initial days, where every little aspects was overwhelming to learn but he weathered  the storm tenaciously and befitting he is in the stage where a rave review from the guests is just like another day in the office.
He grew up in old Delhi locality and did his college from there itself. He is familiar with every nook and corner around Delhi and surrounding regions. This assist in untying knots of intricate history of Delhi and its monuments it harbours in its fold when taking guests on tours.
When not guiding, you can find him in cricket ground  with a Kookaburra cricket ball in hand all geared up to disturb the three timbers that batman passionately guard.
What Our Guest Says about the guide