Snow Leopard Jhomolari Trek Spring 2017
Person Name

Amanda Burke Livingstone Livingstone

From

MILL VALLEY, California, USA

Travelled with us on

Snow Leopard Jhomolari Trek Spring 2017

Travelled Date

May 22- June 03,2017
Hotels Thimphu - Hotel Druk
Punakha - Hotel Y.T
Paro - Janka Resort
Camp - Tent
Paro - Janka Resort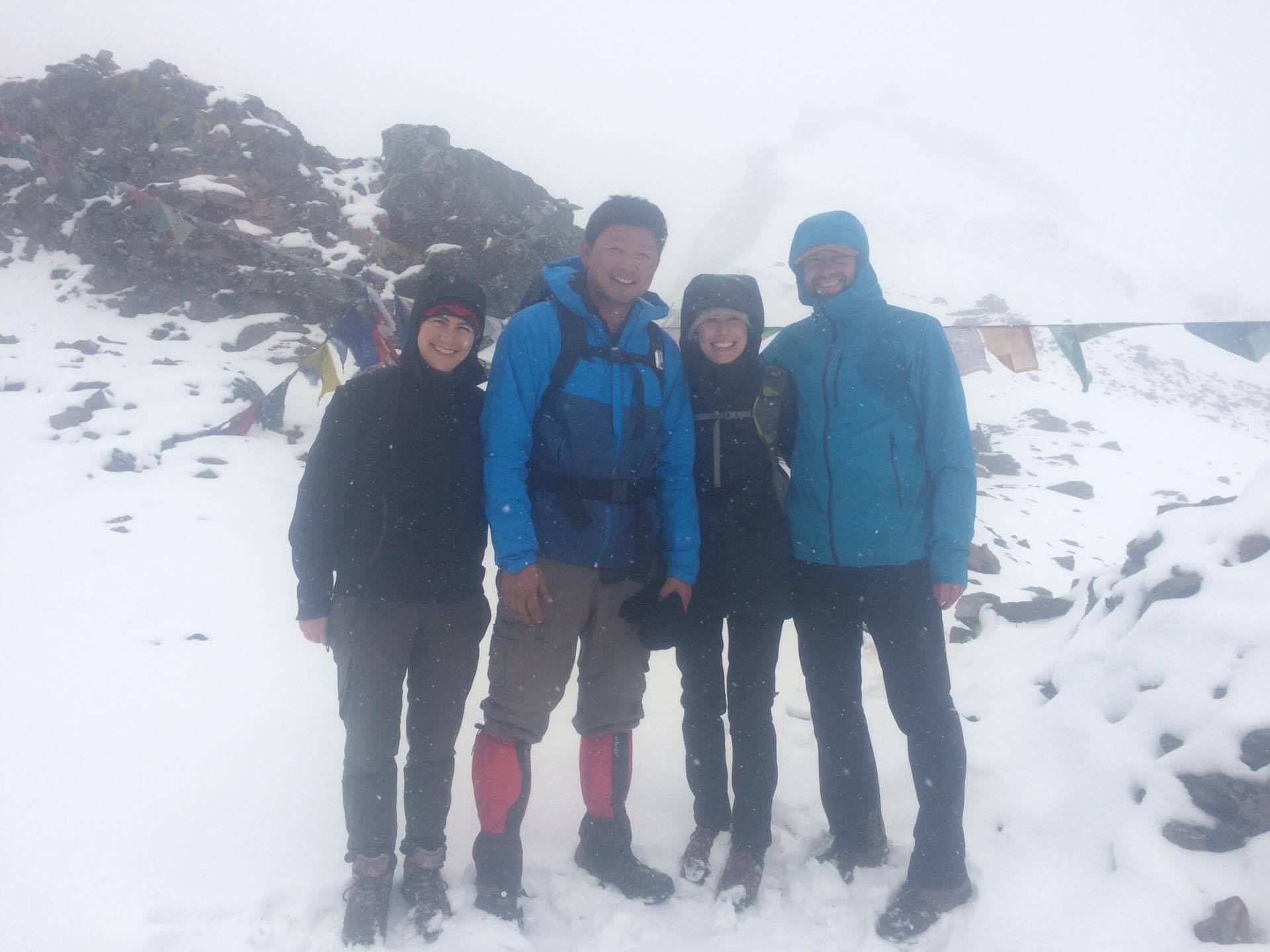 Hi Anand – Thanks for reaching out! Overall we were overwhelmingly pleased with our experience with Windhorse. Our tour with Yonten was seamless. From the time we were picked up at the airport, to changing our trekking itinerary after our biggest hiking day, to finding us great pizza, then finally dropping us off at the airport – the experience was wonderful.
Yonten was very accommodating. We came in wanting to find our Uncle's tsa-tsas in one of the caves on the way up to Tiger's Nest so after 7 days in the mountains we asked Yonten to take us up to Tiger's Nest before the crowds at 6am to avoid the crowds so we could have a quiet moment and hopefully a better chance of finding his ashes. Everything worked out perfectly and Yonten was really committed to making sure we found what we were looking for. We feel like we were really well paired with our guide.
The trekking experience was above and beyond what we expected. The team was on top of snacks, meals, our tents, hot water bottles – everything that made being in the mountains a lot more comfortable than we're all used to. After our toughest trekking day we realized we probably we're up to have another day of really tough trekking after it (which was on our schedule) and Yonten worked with the trekking team to make sure we had options that we were happy with.
We can't thank you enough. Our trip to Bhutan was incredibly special for a number of reasons and I'm sure we'll be back. Windhorse gave us a fantastic introduction to Bhutan – Yonten in particular.
Thank you, thank you, thank you again. Bhutan is such a special place and we miss it already!
Amanda + Team