Sonam Loday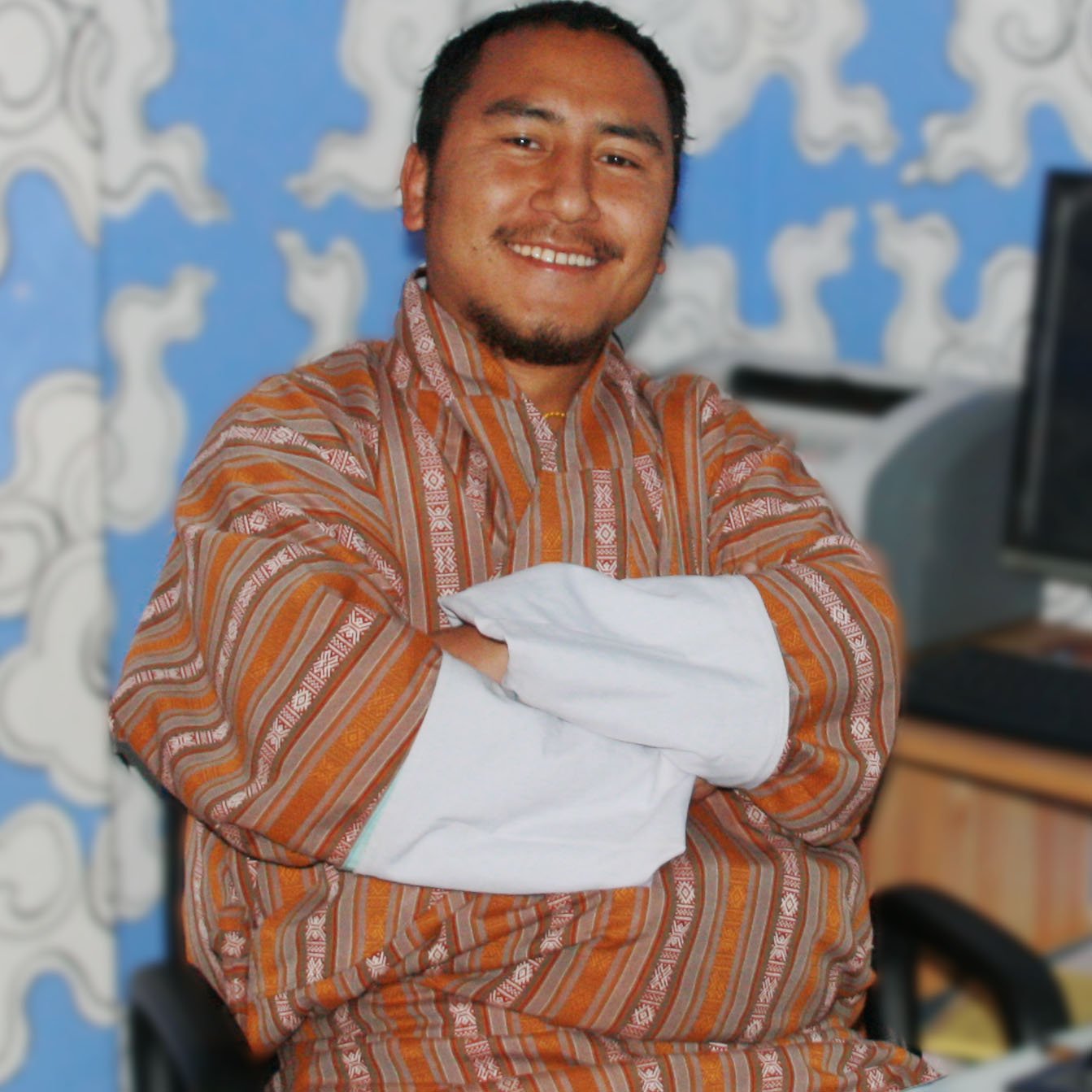 Guide & Horse Ranch Manager
Thimphu, Bhutan
+975-17623821
A good sense of humour is the currency that prevail everywhere regardless of the time or circumstances. An asset that that has potential to make  even the ordinary trip into extraordinary. Sonam Loday has this traits in abundance. This is intrinsic and come as naturally as bees to the flower. He wears it in his sleeve in every tours that he conducts and this is one aspects that steal the limelight when we receive the feedbacks from the guests.
He finished his higher secondary school in 2005. Subsequently, he was at loose end trying to find meaning to his life and career, a chance meeting with a group of tourists resurrected his passion for the trade. He did his cultural guide course in 2005 and trekking in 2007. He burn the midnight oils to complete his senior guide course in 2008. He joined Wind Horse Tours in 2009 and has led countless tours with flair and his brand of humour.

Along with great sense of humour, he is well versed on both aspects cultural as well as trek. The Horse riding course refuelled his passion for horses to a new height in 2010. He is the coordinator and manager of Wind Horse Ranch and Riding Club – a low carbon footprint product. In 2017-18, he also helped start Wind Horse Ranch in Phobjikha (Gangtey).
When it comes to giving air to his interests and passion, he has varied propensities, it ranges from being cultural and trek guide to horse manager to his new found passion – mountain biking, his new best friend. On weekend, perhaps he will be one among the many  guys to come across in Thimphu biking zone. And also among the few to volunteer first for audacious  Haa to Phuentsholing Trip.
What Our Guest Says about the guide