The people are truly the happiest people we've ever seen. Everyone smiles. People are friendly
Person Name

Beryl Donenfeld and Jack Donenfeld

Travelled with us on

The people are truly the happiest people we've ever seen. Everyone smiles. People are friendly

Travelled Date

Nov 20, 2009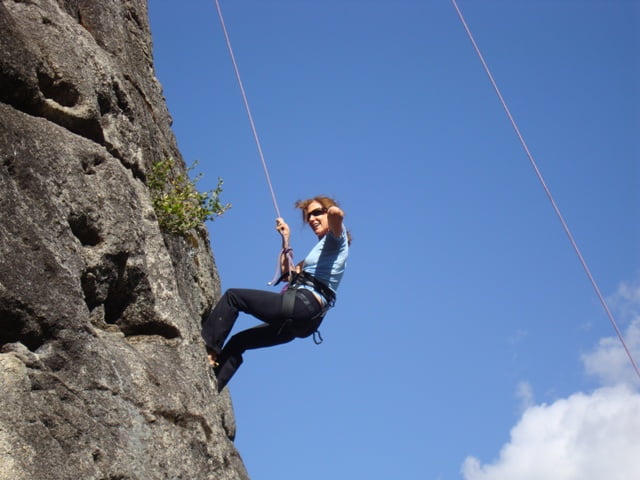 Dear Family and Friends,
Jack and I just returned from Bhutan – the trip of my dreams. It really is impossible to describe the country, the people and the culture. It truly is Shangri La. The physical country is breathtakingly gorgeous, with mountain range after mountain range after mountain range until finally the highest snow covered peaks imaginable. Pictures don't do it justice. Because Bhutan is so close to the equator, the tree line is incredibly high, so there are pine trees covering mountains at 14,000 ft. and beyond. There is no pollution and the air smells fragrant, almost peppery like the spicy szechuan pepper that grows there. The valleys are terraced farms and rice fields with the backdrop of mountains. The sky is impossibly blue and most of our days were cloudless, but the clouds high up over the mountains are the whitest, fluffiest clouds ever. Monasteries and temples are everywhere and many of them are high up in the mountains. Bhutan is a land of peace and serenity. And happiness!
The people are truly the happiest people we've ever seen. Everyone smiles. People are friendly – they love to wave and say hello. Kids walk to school in groups talking, laughing, playing and looking happy. Almost everyone (except for the elderly) speaks English. Parents spend time with their kids. The elderly are respected and included. The Bhutanese people are beautiful – smooth, clear skin, shiny black hair and big smiles. They are happy to smile and pose for the camera.
Almost everyone wears the national costume, a gho for men, which is like a robe, and a ghet for women, which is a long wrap around skirt with a contrasting jacket. The fabrics are colorful and rich – plaids, stripes and patterns.
The country is Buddhist – and it's much more than a religion – it's a way of life that permeates the culture. People are gentle, respectful, hard working, friendly and playful!
We visited about a dozen monasteries and temples and each one was more beautiful than the next. The Buddhas and paintings and the actual structures were wildly colorful and decorative. Our guide told us so many fantastic stories. The monks are quiet and respectful, but also funny and very welcoming.
Bhutanese don't kill to eat. They use cows and yaks for milk and chicken for eggs. Everything grown – every vegetable you can think of – is organic. The government makes sure that everyone has three meals a day. (The government also provides health care and education for all. In fact, we have never seen so many schools)! Meals typically consist of red or white rice, 3 or 4 fresh vegetables – spinach, broccoli, carrots, radishes, cauliflower, eggplant, mushrooms – you name it! And every meal has either chicken, fish or beef which comes from India. The national dish is chilis (which grow everywhere) and cheese. Very hot and very delicious – their cheese is very, very low fat, not heavy or thick.
Bhutan has only 27,000 tourists a year (compared to Bangkok which has 20,000 tourists a day)! and when you visit,you pay a fee per person to the government. For that fee, you get a guide, a driver, hotel, transportation and three meals a day. 37% of the fee goes to education and health care.
We were lucky enough to happen upon a local town festival. There are many festivals, some big and famous, and others smaller. But all festivals include colorful costumes, dancing, music, festivites. They are like outdoor, live operas. Everyone attends and watching the people is as much fun as watching the festival.
We fell in love with our guide, Kinga, who was so flexible and accommodating. He knew, after a day, the we were not "normal" tourists. On our second day there, he made sure to introduce me to the 2 men who started the Bhutan Climbing Club and off we went to the Thimpu "Nose" with 16 newly bolted routes! We did some extreme hiking – one day he hired a local guide because even he hadn't done this particular hike. We found ourselves at about 12,000 ft, staring the awesome Jumolari peak! We walked and trekked for hours in valleys and up mountains to monasteries and beyond. When we climbed up to Tiger's Nest, the most famous of all monasteries, our driver ( a 19 yr. old, by then very comfortable with us) suggested that we continue up past the famous monastery to the next highest one and down a much less traveled route. Six hours later we were bushwacking our way back to the car, delighted with ourselves for finding our way down. And on our last day, when we couldn't decide whether to drive up to the CheliLa pass for the view or to go biking, Kinga suggested we rent bikes, drive them up so we could bike down, which we did! 5.000 ft. down! And then we continued to ride all over the valley for the rest of the day! At 5:30 when it was already dark, and Kinga looked at me and said, "OK, Beryl, what's next?" I knew he had figured me out!
But even with all the activity, many of our hikes and drives were quiet. The scenery was so gorgeous, so pristine, so serene that often silence was best. Just having so much time to think, reflect, meditate was a rare luxury.
I cried as we said goodbye on our last morning in Bhutan, but the flight out was one of the highlights of the trip. First of all, the flight in to Bhutan was pretty amazing because looking out the window on the left was Mt. Everest – just about close enough to touch! But on the departure, on the right side of the plane, for about a half hour, we had the most amazing views of "the top of the world" starring right at the highest snow covered mountains I've ever seen! Magnificent, majestic, magical! Awesome! This was truly the trip of our dreams!
Here is the link to the Bhutan photos:
http://picasaweb.google.com/Jack.Donenfeld/BhutanOct22Nov22009?authkey=Gv1sRgCNjuh82vv9mHIw&feat=directlink – Beryl – Beryl Donenfeld www.Beryfit.com