Kinga Dechen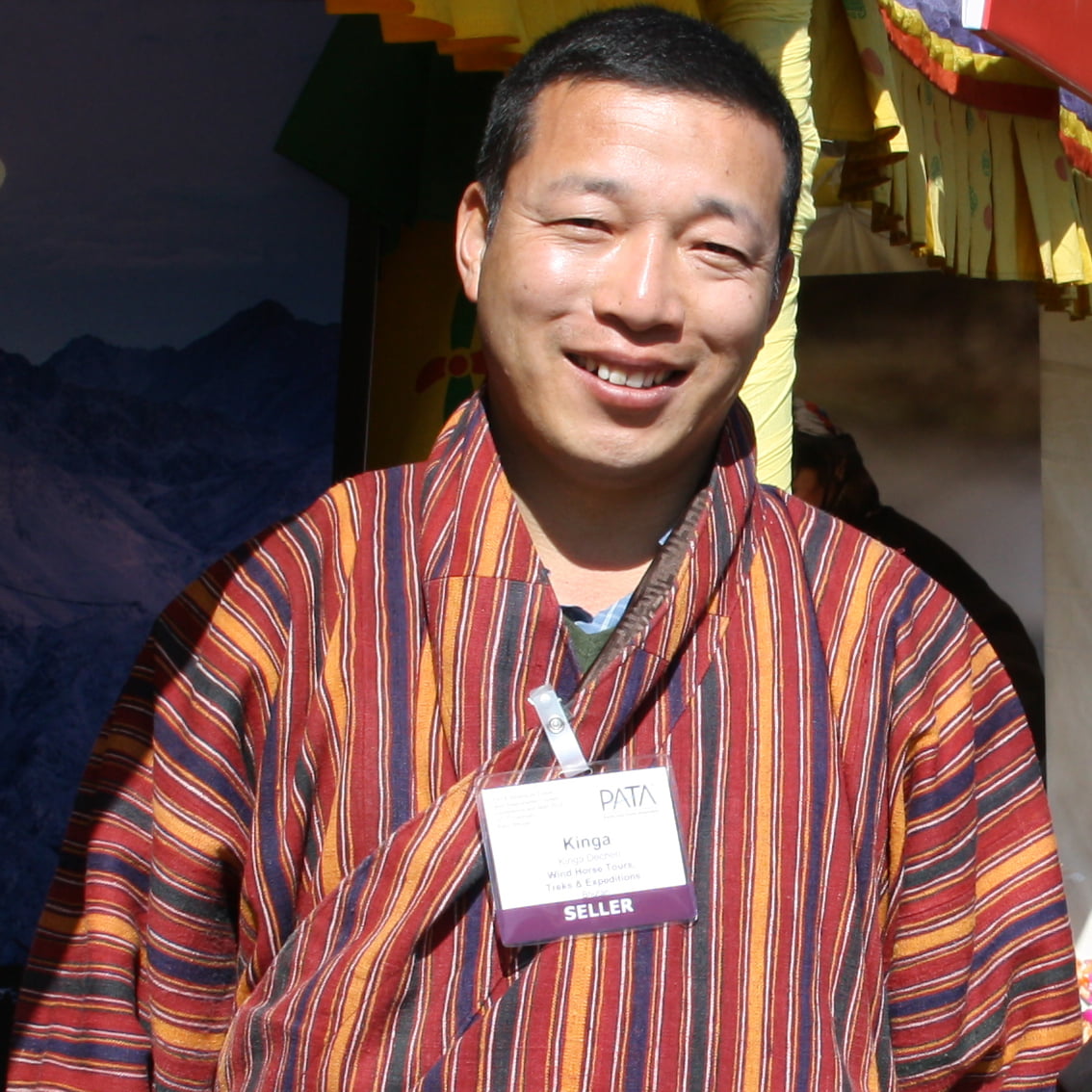 Partner & Dy. General Manager
Thimphu, Bhutan
+ 975 17117477
"Being the traveller ourself first" is what Kinga Dechen advocates and guiding philosophy that define him. This trait and wanderlust in him droves him to many places trying to find expression and meaning to his travel craving . Once he said " Travelling is the best education". After passing his class 12 from Bhutan, and to take his disposition of travel further up, he enrolled for guide course conducted by Department of Tourism. After completion in 1995, and during the course of journey as a guide, to hone his skills, he relentlessly pursued further towards the new frontiers of Bangok, Thailand, Salburgs in Austria and Israel for training in the arena of Tourism.For him this open up flood gate of new perspectives towards tourism.
He joined office of Wind Horse Tours, Thimphu, Bhutan in 2008 as a local partner, a fitting tribute to company's core philosophy. Now, he is man behind every tours that are conducted in Bhutan, in other words he is operational head.
During his formative year in his village, birds piqued his interest and mesmerise him especially by the birds distinct call and sound . He knew the name of birds locally by then, later he joined birding workshop and classes to delve deeper into his passion. Since then he has led countless number of birding tour across every nook and corner of the country.
More often than not, the call of the quaint villages, wilderness of trek is so intense that he set aside his desk works and leads the tour, this is how or the only way he knows to unwind himself from stress of daily life.
What Our Guest Says about the guide