Bhutan Trek Fitness Level
Fitness Level for Trekking in Bhutan
A good fitness level is paramount in order to enjoy the trek in Bhutan.
As most of the trek in Bhutan are high altitude ones and it demands the best of you. A prior physical conditioning is advised. Whilst on trek, you may be sometimes required to walk for 8 to 9 hours to reach the camp site, traversing through varied topographical features like rocky trail, deep forests and wet muds where agility comes into play. And also fair amount of steep ascents and descent with rapid elevation gain and loss are the frequent order of the day. While this cannot be said for every trek in Bhutan, even the most difficult treks come with some easy days and some easy trek may come with really some long day of walk. However in average you walk are expected to walk 5-6 hrs through changing elevation.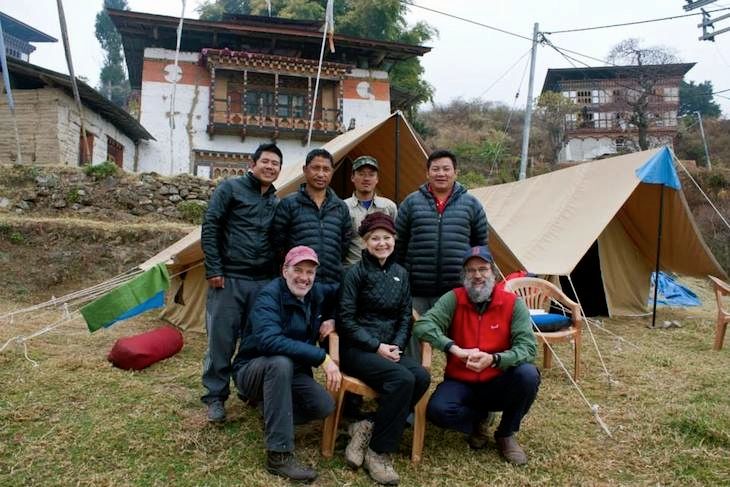 Preview
So no matter what trek you choose, it is important that you do months of conditioning prior. If you are looking to do easy and flexible trek, then go for our tours with that have options of several short day hikes.
As for challenging Snowman Trek, to a larger extent, along with physical aspects, mental conditioning is also required. More than inclement weather and terrains, three weeks in complete wilderness, in one of remote region of the world can be challenging psychologically also.
Come and enjoy splendors of the high mountains, and the hospitality of its friendly inhabitants with Bhutan's trusted guides and dependable host.
Bring a good pair of legs and let us worry about your comfort and enjoyment !
Trekking in Bhutan
[cmwizard menu=76]
Bhutan Trek Routes
[cmwizard menu=95]