Bhutan Traverse from West to East – Tour
15 Days
Exciting Traverse across Bhutan attending festival along the way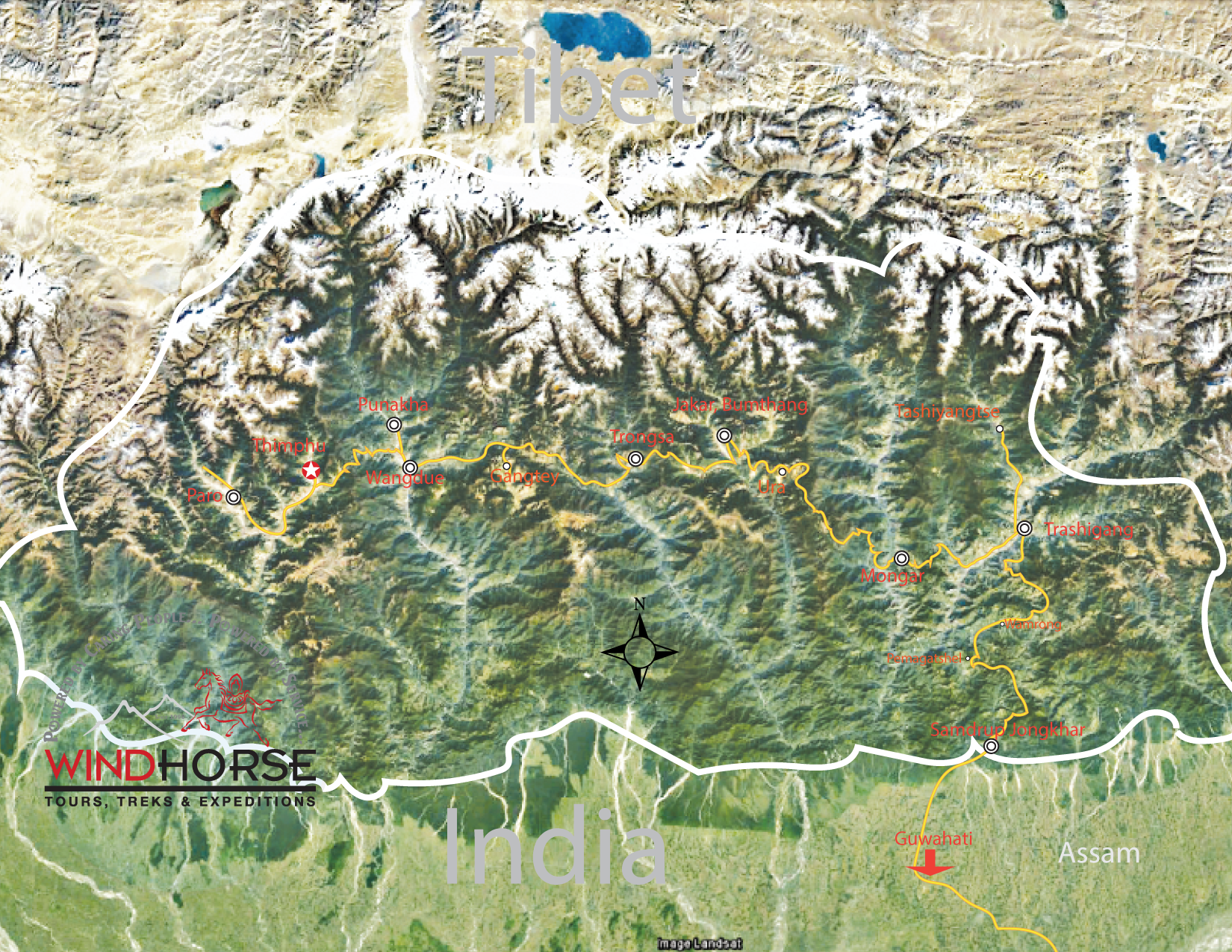 Trip Grade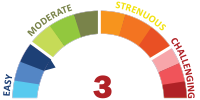 Trip Price From US$ 3200 | See Details
Trip AccommodationGood hotels (3-4 star) hotels through-out. See Details
Group Size9 members maximum.
MealsAll meals included
RouteParo, Thimphu, Punakha, Wangdue, Gangtey, Trongsa, Jakar, Ura, Mongar, Trashigang, Yangtsi, Samdrup Jongkhar & Guwahati.
Trip Type Cultural Tour
Trip SeasonsTrips are scheduled at the best times.
Best MonthsMarch, April, October, November
Good MonthsJanuary, February, May, September, December
Lean MonthsJune, July, August
Trip highlights
Overland Tour across Bhutan incorporating local festivals.
Bhutan Traverse Tour from west to east Bhutan is extremely exciting journey passing from idyllic west to old fashioned charms of  far east through gamut of vegetation, which also gives a fascinating insight into its ever changing landscapes and lesser-known eastern quarter before crossing over the southern border into India.
Combine the colors of the Western and Central Valleys with the wilderness of Bhutan's un-spoilt forests and the lush tangle of its tropical jungle. You will be surprised at the diversity of its vegetation in such a seemingly tiny Kingdom. The only aspects of the journey which never change are the friendliness of the people and the awe-inspiring views, which delight at every twist and turn of the road.
Our odyssey across this emerald jewel of the Kingdom begins in the West, through towns of Paro, Thimphu and Punakha. Then journey through the cultural heartland of Bumthang. Savor the distinct corners of the country as you slowly travel further and further back in time. Work your way to the Eastern-most outpost of the Kingdom and exit into India via beautiful and rarely visited Assam.* All small group journeys are scheduled to visit at least one festival, allowing you the unique opportunity to experience lively festivities that attract thousands of villagers from afar and near. There are some exciting short walks, most of which are optional.
Ps. Almost always the tour starts in West, but some Bhutan Traverse tours also start in the east and ends in the west (mentioned in the Detailed Trip brochure), in order to fit with the festival or for favorable weather conditions (eastern part  is warmer and lower).
Outline Itinerary
Day 1 & 2 : In Paro   Upon arrival, meet your guide. Visit serene Paro valley by easy stroll and short drives covering historical monuments, temples and villages. Overnight in hotel in Paro.
Day 3: Hike to Takstang (tiger's nest) monastery Hike to the iconic Takstang monastery and upon return, transfer to capital Thimphu. Overnight in Thimphu.
Day 4: In Thimphu  A full day tour in the capital, where we also visit local market and have some time for stroll. Overnight in Thimphu.
Day 5 & 6: Punakha & Wangdue  Drive east across spectacular Dochula Pass to Punakha and Wangdue valley. On the pass, we spend some time to enjoy the views and explore.We have an afternoon and a full next day to explore this sub-tropical valley. Overnight in hotel in Punakha/Wangdue.
Day 7:  Gangtey (Phobjikha)   Three hour drive takes us over the Black-mountains ( JSW National Park) to a wide picturesque alpine Gangtey, also called Phobjikha valley.  Overnight in hotel. From late October until March, the black-necked cranes are in residence in the valley.
Day 8, 9 & 10: Trongsa – Jakar, Bumthang  En-route to Bumthang (on the Day 8), visit Trongsa, drive over Youtonga pass  to visit Chumey valley and arrive in Jakar, Bumthang. We have two full days to visit Bumthang valleys, dotted with ancients temples and monuments. The wide valleys with fields of buckwheat, apple orchards, and chalet-like houses, surrounded by pine forested hills, make Bumthang extremely beautiful. Overnights in hotel in Jakar, Bumthang.
Please note that one day out of Bumthang is used for Ura or Mongar to attend their respective festivals.
Day 11: Drive to Mongar This long but a beautiful drive east from Jakar to Mongar, passes through Ura village, crosses Thrumshing La pass (3800m)with spectacular mountain vista into Sengor village. Then the road descends through ever changing vegetation, until it hits the lowest point in Kuri Zampa at 570m above the sea level. From here it is little over 1100m climb to the town of Mongar located on the hillside. It is a long drive, but nonetheless a scenic one, with opportunity to see wide varieties of flora and fauna. Overnight hotel in Mongar.
Day 12: Mongar – Trashigang  Visit Mongar Dzong and drive to Trashigang, which takes around 3hrs. Along the way, we will visit local village, if possible school etc. Upon arrival, visit Trashigang Dzong and visit the town area.
Overnight in a hotel in Trashigang.
Day 13: Excursion to Tashiyangtse Drive to Tashiyangtse, visiting Gomkora temple, Doksum village along the way. In Trashiyantse, visit traditional Art School, Chorten Kora and stroll around its' small town.
Return to Trashigang for overnight.
Note: Trashyangtse excursion will be skipped for some trips to Gomkora festival or Trashigang festival respectively
Day 14: Drive to Samdrup Jongkhar  Another long but also beautiful drive from Tashigang to Samdrup Jongkhar, goes past many villages, towns, as you descend through the foots hills and arrive at the small frontier town of Samdrup Jongkhar.
Day 15: Exit Bhutan to Guwahati – Departure  After breakfast,  drive across the border into India. (Indian Visa required). Transfer directly to Guwahati airport (just under 3 hrs. drive), in time for your departure flight.
From Guwahati, there are flights to Delhi, Bagdogra and Kolkata.  Flight costs are extra and charged at best available fare. If you arrange this flight yourself, be sure to choose an afternoon flight. You may take also wish to take some of our private tours in North East India.