Sikkim and Darjeeling Monastic Tour
11 Days
Tours of monasteries in Sikkim and Darjeeling
Trip Grade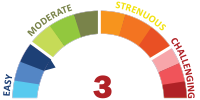 Group SizeDepending upon the no. of participants minimum 2 members.
RouteBagdogra-Gangtok-Lachen-Lachung-Ravangla-Yuksom-pelling-Bagdogra
Trip TypeMonastery tour
Best MonthsMarch, April, May
Good MonthsSeptember
Lean MonthsJune, July, August
Not RecommendJanuary, February, October, November, December
Trip highlights
Visit the ancient monasteries and religious monuments and learn more about the Buddhist Philosophy. Take a guided tour of places of historic and religious importance. Drive through spectacular alpine valleys and placid lakes and cascading waterfalls. Enjoy the spectacular mountain views and lovely meadow with yaks grazing. Take a heritage toy train joy ride in Darjeeling.
Historically, Sikkim was a small Buddhist kingdom governed for over 300 years by Chogyal dynasty of Tibetan origin. In their care Himalayan Buddhism and also seemingly accessible Nathula pass via Chumbi valley (Tibet) those days contributed to the propagation and flourish of Buddhism in Sikkim and Darjeeling. Although, monarchy is long gone but the vestige of their spiritual legacies featuring some sacred and medieval monasteries, chortens, still loom large with mighty Mt Kanchenjunga at backdrop.
This spiritually contemplative tour envelops west and north Sikkim – historically bedrock of Buddhist traditions in Sikkim and also Darjeeling, which was historically part of Sikkim. These underlying regions permeate with so much of sacredness that they are considered as pilgrimage circuits. Starting from youthful capital Gangtok, home to some important monasteries such as Rumtex, Enchey monasteries etc. At north Sikkim, explore some meditative & mural filled monasteries that adorn the valleys and secluded ridges with breathtaking landscapes at backdrop. Come spring, it's a visual primer of the grand with technicolor blooms of wild flowers & rhododendrons. West Sikkim is deeply immersed in history as first Chogyal (king) was coronated in Yuksom; consequently, surrounding areas have some religiously prominent and sacred collection of monasteries. Also you will discern reflective traits of Buddhism in the way people conduct daily ways of life. Seemingly, Darjeeling may give in an impression of contemporary or to some extent colonial character but there are sizeable Buddhist practitioner and all-important monasteries.
Incorporated short hikes are what provide opportunities to strike conversation and interaction with people and one can't sign out without the mention of ever-congenial people, wearing smile even in most trying circumstances. It is often said that people may come for mountain & monasteries, they return here for people.
Outline Itinerary
Day 1. Bagdogra-Gangtok: (1700mts/124 kms/5 hrs)Upon arrival at Bagdogra, airport transfers to Gangtok via Rangpo. Once we cross the chaotic traffics around airport areas and in Siliguri, the drive get scenic as the roads passes through the mountains foothills traversing vegetation & small roadside villages along the way. It follows river Teesta upstream till Rangpo Immigration checkpoint. After completing permit formalities climb up to the ridge town of Gangtok. In the evening take a short walking tour through iconic MG Marg Avenue – a pedestrian boulevard and browse the colorful Lal Bazaar food/vegetable market. Overnight in Gangtok.
Day 2: Gangtok- Rumtek-Gangtok. (24kms)Gangtok is the bustling capital of Sikkim, lending a typical contemporary appearance outwardly however it sits silently with some primordial, sacred and prominent religious edifices and also some other attractions. We start with visit to Enchey monastery –affiliated to Nyimapa order of Himalayan Buddhism. If fortunate, sometime we can be part of ritual or prayers that resonate with sound of chanting mantra, drum, horn & cymbal. After drive down to explore Directorate of Handicraft and Handloom – it houses workshop for carpet weaving, Bamboo craft, Back Strap loom, religious painting and handicraft. Followed by museum – showcasing tradition, culture and religious iconography and Sale Emporium. Next in line is visit to iconic Namgyal Institute of Tibetology – a repository for finest Tibetan works, religious iconography and religious art. A few minutes walk takes you to Do Drul Chorten – a massive Stupa sits amidst 108 prayer wheels. It belongs to Nyinmapa tradition. Lunch at no frills restaurant serving traditional Sikkimese cuisine. After, drive to opposite ridge, where stands the beautiful Rumtex Monastery also called Dharma Chakra Center. It's a main seat of Karma Kagyu linage in exile. The monastery is the largest in Sikkim, and a replica of its Karmapa's monastery in Tsurphu, Tibet. If you wish, you can take a short walk above the monastery through thick conifer trees and colorful prayer flags to a small ground where you can watch young monks playing football. In the evening, return to Gangtok. Overnight in Gangtok.
Day 3: Gangtok – Lachen: (2750m/135kms/6-7hrs)Today is the longest drive in this entire trip. However, the drive is scenic with great landscapes, villages, valley, waterfall etc and road condition is relatively good except at some landslide prone stretch. We will stop regularly to stretch our legs and briefly visit around. Drive for about 9 km to stop to visit Pensang monastery – affiliated to Nyingma tradition. Further 18 km drive take you to Phodrang monastery – besides Rumtex and Ralang, this is another prominent Karma Kagyu institution. Within the distance of 2 km drive is a small village called Magan, which houses Labrang monastery enclosing a museum also. It belongs to Nyingma order. Continue driving and Lunch in Chungthang – it's a one-horse town yet beautiful surrounded by bountiful nature. The road bifurcates one leads to Lachen and other to Lachung. The distance is 26 km to Lachen and takes more than 2 hrs. It is expected to reach at late afternoon. Overnight n Lachen.
Day 4: Lachen-Lachung: (2700 m/47km/ 2-3 hrs)Lachen (2750 m) is beautiful alpine town near Indo – Tibetan border in north Sikkim. It consists of around 160 households largely belonging to Bhutai tribe and Tibetan. Atop sits the important Ngodup Choling monastery – affiliated to Nyingmapa order.
In the morning, visit the monastery and it's also a vantage point offering commanding view of town and surroundings. After the visit proceed towards Chopta valley through Thangu valley with lush green pastures and yaks grazing to get the amazing views of the alpine valley and frozen lakes. After exploring the valley for some time, we drive back to Lachen for lunch. After lunch continue your journey to Lachung via Chungthang. En-route visit the Holy Rock and the Bhim Nala waterfalls. (Foreigners are issued RAP only up to Thangu valley) Overnight in Lachung.
Day 5: Lachung-Yumthang-Gangtok: (126 kms/6-7hrs)Lachung is a small mountain village close to Tibet border. Inhabited by Lepchas and Bhutai tribes. Also house one of most important Nyingmapa order monastery –Lachung monastery. Early morning visit Lachung monastery – it is adorned with beautiful murals and ancient statues. After breakfast, drive for 25 km to visit Yumthang valley also called valley of flowers. Come spring the valley erupts in riots of colors as Primulae, Rhododendrons and many other Alpine flowers are in full bloom. After exploring the valley return to Lachung for lunch. On the way back, on the edge of the valley, a pedestrian pathway lead to Yumthang hot springs known for its therapeutic benefits. After lunch retrace your drive back to Chungthang and continue to Gangtok. Overnight in Gangtok.
Day 6: Gangtok – Ravangla: (2150m/69kms/3-4hrs)Today we will navigate to visit south Sikkim and its contemporary as well as conventional religious edifices. As this go in print, some sections of roads are going through expansion so this might cost us more time than stipulated. Drive south traversing small villages and changing vegetation and rolling green of Temi Tea garden. We may choose for a quick exploration of tea making in factory. After, further drive for an hour or more to reach Ravangla. Upon arrival, visit close by mammoth Buddha Statue in Buddha Park – the wall mural depicts early life of Sakyamuni Buddha and at the center stands many Bodhisattvas. Subsequently, drive for 13 km to visit another important Karma Kagyu monastery besides Rumtek & Phodrang monastery in Sikkim. After lunch, drive for 4 km to Barfung village and on its hillock sit a peaceful Doling monastery –linked to Nyingmapa tradition. Its idyllic location also offer grand vista of Himalayas and surrounding foliage. Bon traditions predate Tibetan Buddhism so it is believed that Tibetan Buddhism is largely influenced by its elements. So we will visit the only Bon monastery in Sikkim – Yung Drung Kundrak Ling monastery. Overnight in Ravangla.
Day 7: Ravangla -Yuksom: (1780m/55kms/4hrs)West Sikkim is the tale of 3 important places that sits atop in the annals of Sikkim history both in terms of social-economic and religious renaissance. We'll explore at our own pace stories behind the collection of monasteries that span out in west Sikkim enveloping Yuksom, Pelling & Tashiding popularly called "Monastery Loop".
After breakfast drive west, down the hill towards Yuksom. It's a small hamlet with history of being coronation site of first Chogyal (King) in 1641. And also the base camp for treks in west Sikkim. Upon arrival, we can choose to hike, if not drive for 3 km to visit Dubdi monastery – oldest monastery in Sikkim. Later visit beautifully painted red with golden hue Kartok monastery followed by visit to Norbugang Chorten and throne. . Overnight in Yuksom.
Day 8: Yuksom-Pelling:(2150/40kms/2hrs)Pelling is a small town in West Sikkim that houses the historical Pemayangtse Monastery. As it sits on the hillock, the views of Himalayan ranges are astounding on clear day. Upon arrival Check into the hotel, later we will do 2 short hikes to visit Sangacholing and Pemayantshe monastery. From hotel, its approx. 3 km to Sangacholing Monastery located at wooded hills and takes around 1 hour. Another one-hour hike from hotel enables to visit historical Pemayantse Monastery (2085 m) it belongs to Nyinmapa order of Vajrayana Buddhism followed by visit to Rabdetshe ruins. Overnight in Hotel
Day 9: Pelling – Darjeeling. (2042m/72kms/5-6 hrs) Today is relatively long drive to Darjeeling with some rough section of road; brace yourself for some bumpy ride. However on the way, we 'll visit sacred Tashiding monastery – belonging to Nyingmapa order, known for its sacred water ceremony called Bumchu Festival. Once we cross bad roads in some sections in Sikkim and as we climb Darjeeling, the drive gets scenic with lush green vegetation, tea gardens and interesting roadside villages. Upon arrival in Darjeeling, a leisurely walk in pedestrian Chowrastra mall and vibrant market can be a perfect antidote for physical stiffness arising out of long drive. Overnight in hotel.
Day 10: In Darjeeling.Darjeeling is a small hill station town, historically part of Sikkim. Under patronage of Chogyal (King of Sikkim) Himalayan Buddhism flourished here and also there are sizeable Tibetan refugee community. Some of oldest Buddhist monasteries were founded here, which stand testimony to Buddhist lineage and practice.
Today will be mixture of drive and hike and also visit some contemporary non-Buddhist attractions that are synonymous with Darjeeling. We 'll begin with short hike to Padmaja Naidu Himalayan Zoological Park those houses, among others, some of highly elusive and shy animals such as Snow Leopard, Red Panda etc. It also encloses Himalayan Mountaineering Institute within its fold, that boasts of Tenzin Norgay as it first field director. Not so far, on a walking distance is Tibetan refugee center – its sale emporium boasts of finest quality Tibetan handicrafts. After, drive to visit some Tea Factory. Subsequently, 5 km drive from town takes you to beautiful Dali Monastery –affiliated to Kagyu order. Then, visit Yiga Cheoling monastery at Ghoom, the oldest monastery, built in 1850 A.D, Samten Choling monastery and the Guru Sakya monastery, which are all close to each other. Later ride in UNSECO toy train. Free evening – you can choose to rest, relax or go for souvenir shopping. Overnight in Hotel.
Day 11: Departure:After breakfast transfer to the airport/railway station for your onward journey. However please note that we should allocate enough time to cover notoriously chaotic traffic in Darjeeling, Siliguri and airport area.