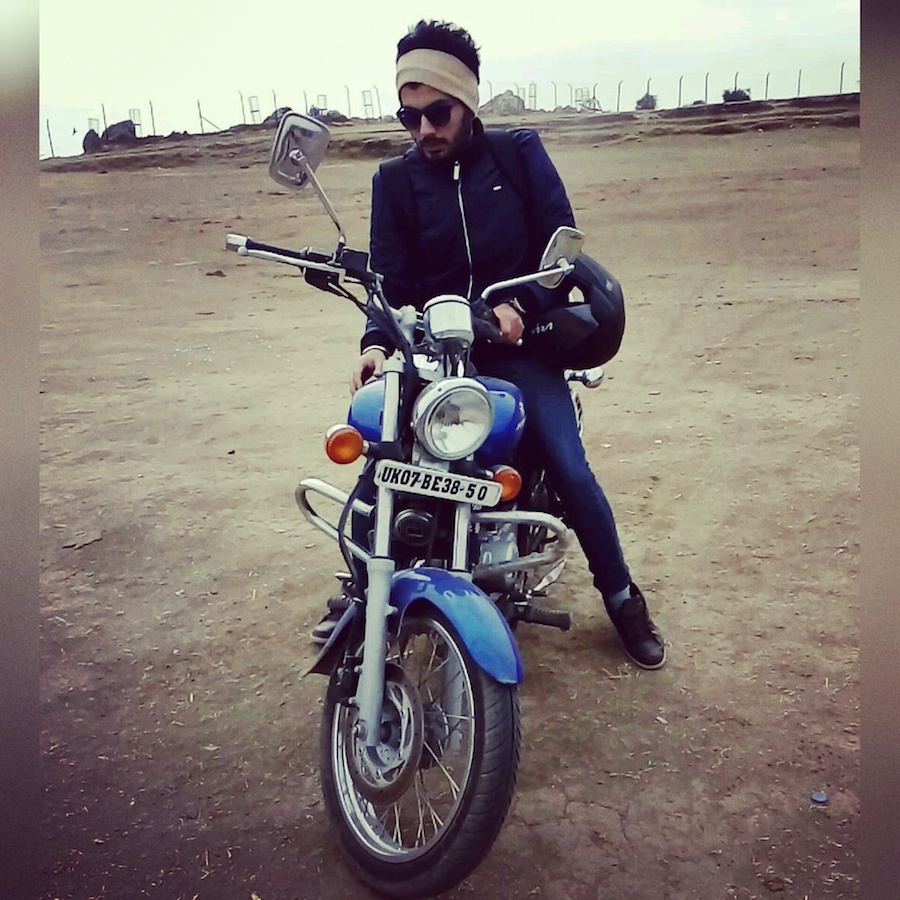 Apurav Sharma
Days
Cold climes, majestic peaks, sweeping vista, pristine ambience in mountains can capture imagination of any young minds, Apurav  Sharma is no exception. Although born and brought up in vibrant Delhi but he found refuge for himself far from maddening crowd and in mountains,  which lies not so far from there. A love that  grew with every vacations during his childhood days with family. A progression that can still find expression in his yearly visit to mountains, which he partakes at least once if not twice.
More often, these trait formed during formative years  usually breeds love for travelling. And its this love for travelling he pursued whole heartedly in his later years. To give firm anchorage to his passion, he did his MBA specialising in Tourism. In travel, languages could pose a barrier, to combat it,  he studied Spanish and French as languages, which makes him fluent in 4 different international dialects.
Recently, his best friend has been his bike to give company in his travel. Saddling on it, he covered miles in mountains and plains of India. Among many, a notable one is biking trip in Spiti valley – world highest motor able village. Although, he joined Wind Horse India recently but he is already making a huge difference leading the biking tour with flair and dexterity, if behind the desk then with his travel oriented innovated ideas. If not in both of these places, and if he is letting his hair down then there is hardly any price for guessing – MOUNTAINS.
Trip Highlights