Birding in Bhutan
About 72 % of Bhutan's landscape is covered with vegetation. And these rich, diverse forest reservoirs are home to many forms of lives, the one among the many are the avifauna that thrives and pulsates in merrier ways in this ecosystem. Unlike the other Himalayas nation, largely conservation efforts of this vegetation and religious belief of non-violence to an extent of looking upon as a means of reverence and divine manifestation contributes to their growths.For instance Raven & Black Neck Crane. No wonder, Bhutan is identified as one of 10th biodiversity hotspot in the world. And also identified as centre of 221 endemic bird areas. As many as 770 species of varied avifauna are recorded and many more are yet to be discovered. This makes Birding in Bhutan an exciting prospect.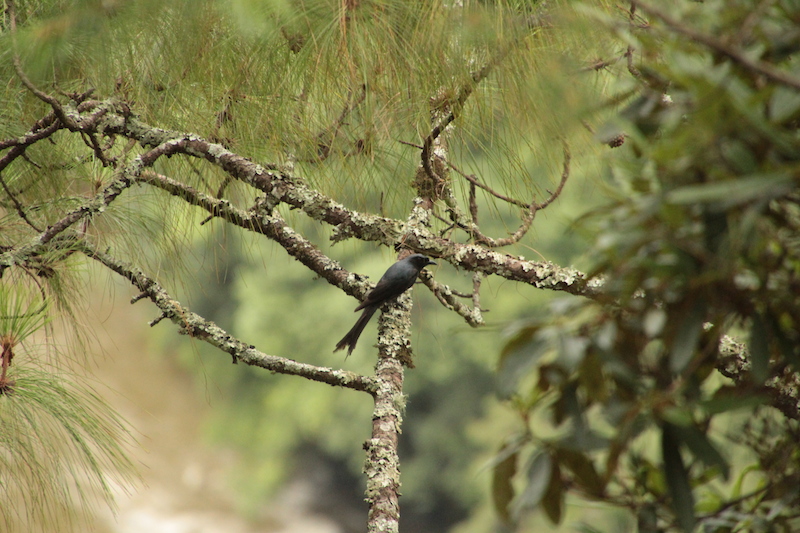 Many species of bird on the threshold of extinction globally  are seen in Bhutan. For example Beautiful Nuthatch, Black-necked Stork, Blackish-breasted Babbler, Blyth's Kingfisher, Chestnut-breasted Partridge, Dark-rumped Swift, Eurasian Curlew, Eurasian Peregrine , Ferruginous Duck,  Great Hornbill,  Palla's Fish-eagle, Pallid Harrier, Rufous-necked Hornbill, Rufous-throated Wren-babbler, Satyr Tragopan, Ward's Trogon,White-rumped Vulture, White-throated Bushcat, Woodsnipe, Yellow-rumped Honeyguide, Black-necked Crane, Imperial Heron, White-bellied Heron.There are almost over 200 species endemic and restricted to the regions and also about 50 species of avian that are migratory.
There are sizeable number of avian that are residential and restricted to certain regions even with the changes of annual climate. Whereas during winter, especially bird of ducks family (from temperate to alpine region) migrate to warmer sub tropical region. In the same way the bird indigenous to sub tropical moves to tropical region or warmer climate in India. Highly revered Black Neck Crane makes guests' appearance from October to march in Phobjika (West), Gyetsa in Bumthang (Central) and Bomdeling in Yantse(East) regions. As they migrate to avoid harsh Tibetan winter to relatively warmer weather in comparison to Bhutan.
For birding region or zone, there are many ways it can be classified but based on habitats and climatic zones, vegetation in context to birding tour map line appears more suitable. Following are the two categories.
1. Warm Broad Leaves sub Tropical/ tropical regions bordering India
Sub -tropical belt fall mainly in mid south region of Bhutan except Punakha in the west with the vegetation
consisting of broad leaves. Places like Semgang,Tingtingbitti, Yongola, Trongsa, Yonkola, Dewathang, Mongar, Trashigang are considered the bedrock of birding in Bhutan. Varied birds flutter and spread their wings. Warm, moist and broad leaves thick forests play perfect measures for the bird to thrive on these conditions. Birds that are found are Scarlet Finch, Black Drongo, Chestnut bellied Nuthatch, Slaty backed Forktail, Gorgeted Flycatcher, White throated Laughing thrust, Eurasian Jay, Wedge Tailed Green Pigeon, Mountain Imperial Pigeon, Verditer Flycatcher, Himalayan monal, satyr Tragopan, blood pheasant, Parrotbills in bamboo forests.  Striated Bulbul, common Kestrel, Spot-winged Grosbeak, Mountain Hawk Eagle, Whiskered Yuhina, Wall Creeper, Himalayan Swiftlet, Maroon Oriole, Racket tailed Drongo, Red headed Trogon, sultan tit, Grey Nightjar, Hill Prinia, Asian Emerald Cuckoo, Great hornbill, Beautiful Rosefinch, Gold-naped Finch, little Forktail, White capped Redstart, Chestnut bellied Rock Thrust, Coal Tit, Green-tailed Sunbird, Longtailed Minivet,
2. Cool broad leaves temperate and conifer of alpine region
Regions surrounding Thimphu, Paro, Bumthang valleys can be categorized as temperate belt based on climate condition, vegetation and altitude. And high mountain passes that mark the segregation of adjoining valley can be put under alpine belt based on its altitude and vegetation of oak, conifer and rhododendron. Mainly Chelela Pass, Docula Pass, Pele la Pass, Thrumshing la Pass, some specific and rare birds adds beauty to its natural ambience. Some of birds that are found are Satyr Tragopan, Spotted Nutcracker, Large Hawk Cuckoo, Darjeeling Woodpecker, Yellow billed Magpie, Chest Tailed Minla, Collard Blackbird, Ultramarine Flycatcher, Brown Bullfinch, Kalij pheasant, Blood Pheasant, Himalayan monal.
The birds found in temperate region -Thimphu, Paro, Gangtey and Bumthang areas are Black faced laughing thrush, brown dipper, spotted laughing thrush, Fire capped Tit,Scarlet Finch, Black Drongo, Chestnut bellied Nuthatch, Slaty backed Forktail, Gorgeted Flycatcher, White throated Laughingthrust, Eurasian Jay, Wedge Tailed Green Pigeon, Mountain Imperial Pigeon, Verditer Flycatcher,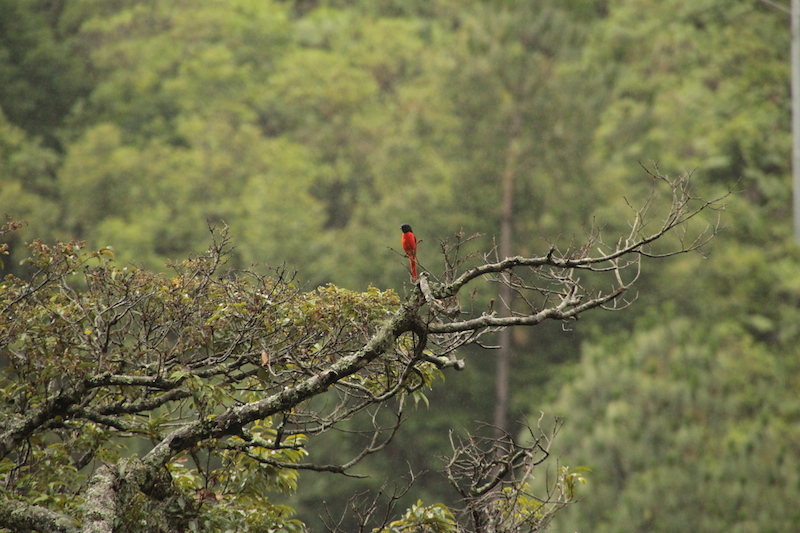 As such birding in Bhutan can be done throughout the year, however lowland or subtropical belt especially in mid south region during summer can be hot, with reasonably wet monsoon and with overgrowth vegetation, it can be challenging. For the cross-country birding, ideal month is from Sept to March. In contrast, owing reason to favourable climate, birding in western Bhutan like Thimphu, Paro and Punakha, Haa are done throughout the year.
It's worth to note that most likely period for greater sighting of birds is during there mating season, which is from March to May. During these periods birds are highly active, and responds to the calls easily, it is seen that male birds change into  beautiful colours to entice the female for mating. Sometime it is also seen to be aggressive yet beautiful.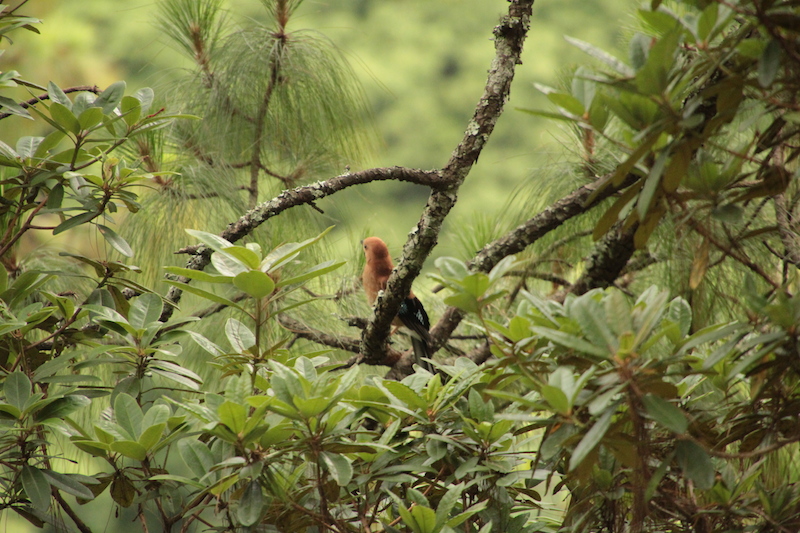 Incidentally, this period also coincide with one of most prominent festival – Paro festival. At Wind Horse we generally plan our itinerary to attend one or two festival or any local festival along the way that judiciously lends insights into social, cultural and religious dimensions. In a way, the expressions of upholding flora and fauna can be found deep rooted in these social fabric, and cultural and religious values. Along the tours, opportunities are ample when birding sights are on the agricultural land areas in villages to interact with local people and it also allows to sneak peak into their ways of living. For cross-country birding, in some areas in mid south region, camping is done amidst the bountiful nature. Recently we have inducted Deluxe camping – brimming with luxurious elements, comfort and amenities galore, potentially can add a new dimension to your experiences. Focusing on birding we also try to incorporate other features like interaction with local people, monks, priest, farmhouses and school visit, deluxe camping and also your interests and inclinations.
Extra Notes
White Bellied Heron, which is on endangered list, is supposed to be only 300 in number in total world wide. Of which 10% of it are found in Bhutan as per the recent survey.
The Raven is the Bhutan's national bird. It represents one of the most powerful deities of the country, Jarog Dongchen. Raven is thus known in the local language as 'Jarog'. The Royal Raven Crown  represents Bhutan's reverence for these birds and the faith of Bhutanese in their protective deity. Jarog Dongchen along with Yeshey Gonpo (Mahakala) and Palden Lhamo (Mahakali) form the Divine Trinity, who protects the King and the people of Bhutan from harm and safeguard their well being.  it is a capital crime to kill a Raven in Bhutan. One can still see ravens nesting in monasteries and dzongs throughout Bhutan.
Male Monal Pheasant is the protected species in Bhutan. In olden days, the feather of the birds were used extensively on the base of arrow as a symbol of prized trophy. Now killing it would attract severe imprisonment.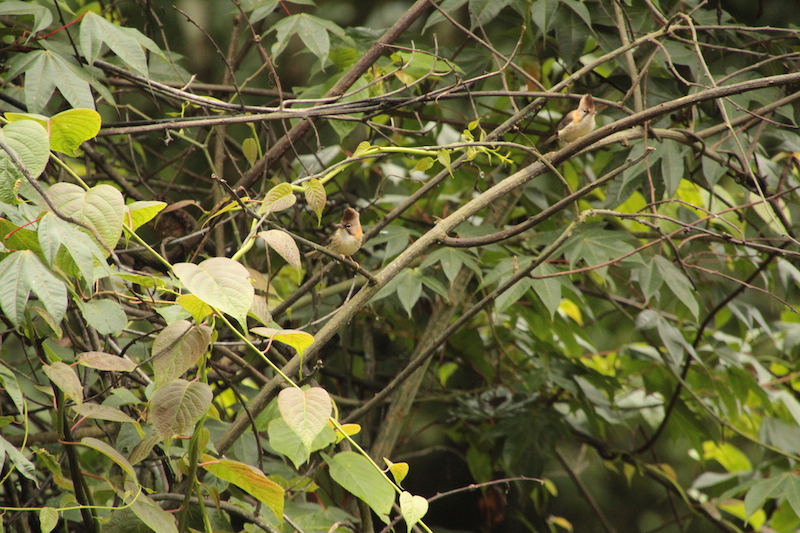 Black Neck Crane is highly revered. They are the winter visitors who migrate from Tibetan plateau to Bhutan in Phobjika valley in Gangtey (west), Gyetsa in Bumthang (Central) and Bomdeling in Yantshe (East).On arrival in Phobhjikha they are seen to circle Gangtey monastery three times as if practicing Kora ("circumambulation"), and repeat this act as they begin their return to the Tibet іn early spring. Festival dedicated to the bird is held annually.
It is important to note that for the optimal sighting, the early morning hours are considered best, following the itinerary, it may be required to wake up early. And also its worth to note that we cannot be very specific about the birds based on particular habitats. Sometime its more apt to classify loosely on more general scale. As it is  seen birds categorised for alpine and temperate regions in sub- tropical belt or vice versa even during non- migratory period.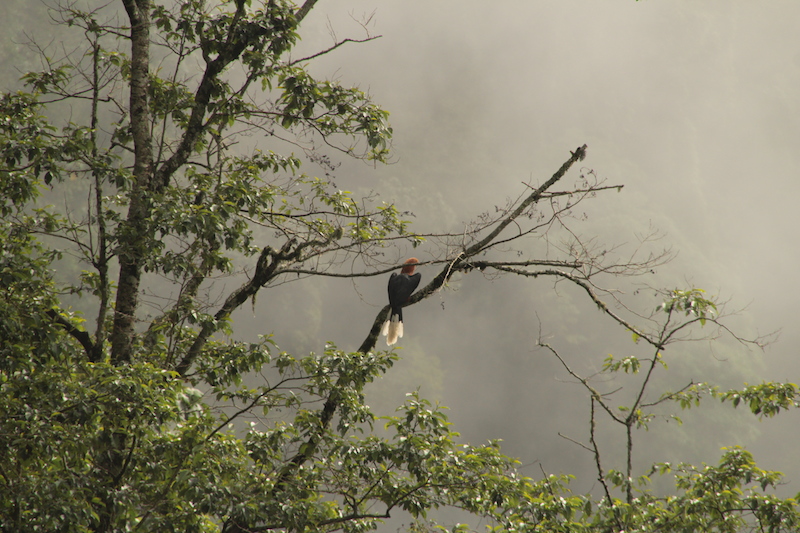 Meet our local Experts.
Birding is relatively new sport in Bhutan. When it first started, it was the foreigner guide who used to lead the tour, but over the time, many homegrown local birding guides have established themselves. More than a way they have an edge over foreign guides as they have in-country experiences, which maximize the chances of successful sightings.
Kinga Dechen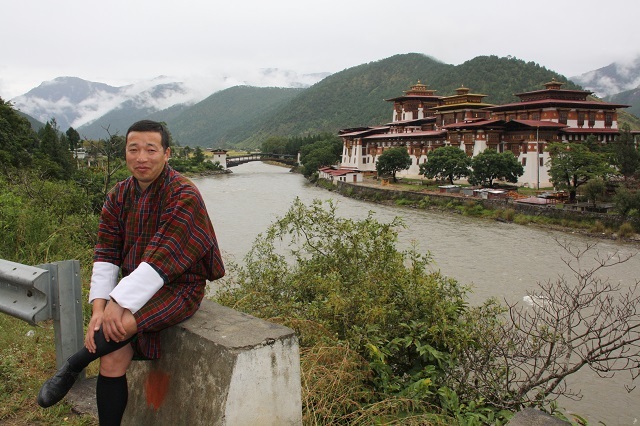 He hails from Mongar, far-east town in Bhutan. The surrounding regions are hotbed for birding in Bhutan. He grew up playing around his agricultural areas, where lots of birds thronged. Since kid during his free time, he loved to go into forest and watched colourful birds in action this is how the love for birds struck home. As he grew up, he felt to translate his passion into something substantial, so he enrolled for birding classes, along with general guiding offered by Tourism Council.
Since then he has led countless birding tour. Now he sits mostly behind the desk taking care of nuts and bolts of tours' operations and logistic support. Given a opportunities, he keeps aside his desk assignments and rush into tours that takes him close to birds, and arguably the only ways to let his hair down.
His subtle insights and experiences, photos from his archive have contributed immensely into the making of this article.
Jambay Tangbi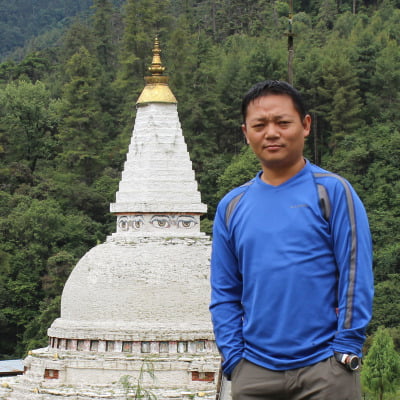 It's only natural to be impacted by the natural surrounding that you grow up with. Trongsa in central Bhutan is one town that harbor bountiful nature with extensive number of avifauna in the vicinity, and this is place where Jambi Tangbi spent his early days. Later he went to Tshirang (restricted to tourist), a birding paradise. He knew most of birds name locally when most of his friends were playing footballs.
In was only during later part of his adolescent age, he happened to meet a group of birding tourist holding camera with protruding lens, To see his passion being captured in lens fascinate and mesmerized him.
He gleefully jumped into the bandwagon of birding classes offered by tourism authority. It was relatively a new subject then.
Brandishing license in hand and passion in mind, he led many tours across the country with being up, close and personal with passion he loved most – Birds.
Useful Reading List 
Birds Of Bhutan by Carol Inskipp
Buy this book from Amazon
Most guidebooks for birders are very general in their descriptions of birds. "Birds of Bhutan" tells you when and where in the country you can view them. Includes endangered, endemic and vagrant species. Beautifully detailed showing all local varieties, this book is Written very specifically about Bhutan Birds but, still gives information about where in Asia these birds range. This Book is a must have !
A Naturalist's guide to the Birds of India including Pakistan, Nepal and Bhutan
A handy field guide to 280 bird species common to the Indian subcontinent. In beautiful John Beaufoy style, the guide's colourful and high-quality photographs are accompanied by detailed species descriptions, size distribution, preferred habitats and nomenclature. Its user-friendly introduction covers general geography.
Photos Gallery