Flexibility in Itinerary
At Wind Horse Tours, any itinerary that we frame is the basic indicator of daily activities. However the principle idea is to maintain flexibility as much possible with in the stipulated time. Over 17 years, we came across guests with varied propensities and likings, and we have invariably tried to take into the fold every little aspects that could assist in living their interest and liking.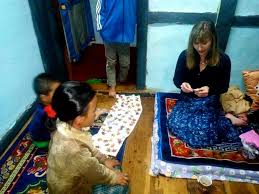 Unlike other countries, Bhutan is not monetarily cheap destination to visit. For those visiting this tiny Himalayan nation, it calls for lot of preparation and more in prior. The beginning statement and underlying message  conveyed and to comprehend for guides, drivers and everyone in every meetings are that the guests visiting Bhutan are like any one of us. They require to work, earn, save and plan meticulously to realise their once in the lifetime trip.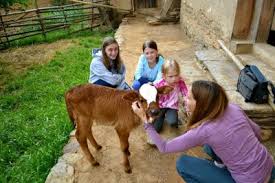 Largely, at Wind Horse we have alway strived to bring in an element of extra or being resilience in itinerary  – a subtle incorporation to the guests' interests and inclination. We believe that going a wee bit further to incorporate it is actually not much in comparisons with the amount of hard-work in research, planning and money guests' put in. We make it count every little aspects. And every little aspects culminate into defining moments! 
As also unlike other tourist destinations in the world , Bhutan don't have attractions and sights in superlative forms. Its more about unique and rich cultural heritage, generous tranquility, quaintness.  And significantly giving an air and exercising your likings and interest in face of these conditions can add a new dimension to your experiences.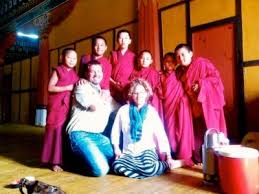 To name a few, interaction with the local people, farm house visit, archery lesson, rendezvous with monks, visiting school, riverside picnic etc.Sometime, off the grid, exercising these aspects can offer rewarding insights into socio-religious structures, cultural theme and daily lives of the people.
These are a few except from the guests from their feedback.
This is what David had to say  "I was particularly grateful to Namgyel (guide) for Arranging the personal meeting between myself and the vice-chancellor of Royal University of Bhutan!"
Renay from Australia remarked "For us we were lucky enough to come across a local archery match in Paro that we watched for 2 hours one morning, this was great. According to Yonten (guide) the archery was organised by a group of friends who wanted to play a match.  To see both the archery and the antics the locals got up to in a game of archery was fantastic. 
James & Thibaud said "You really went above and beyond the normal call of duty to help us out in everything we needed and wanted to see and taste and do. We also appreciated your ability to adapt and modify the program depending on the conditions ). We would also like to warmly thank your fantastic drivers, who were willing to wake up at 3.30 am to go looking for pheasants."
The list can stretch a lot further. At Wind Horse Tour, we seek in the bid to encourage the guests with their expression of interests, liking and propensity with greater meaning and freedom.