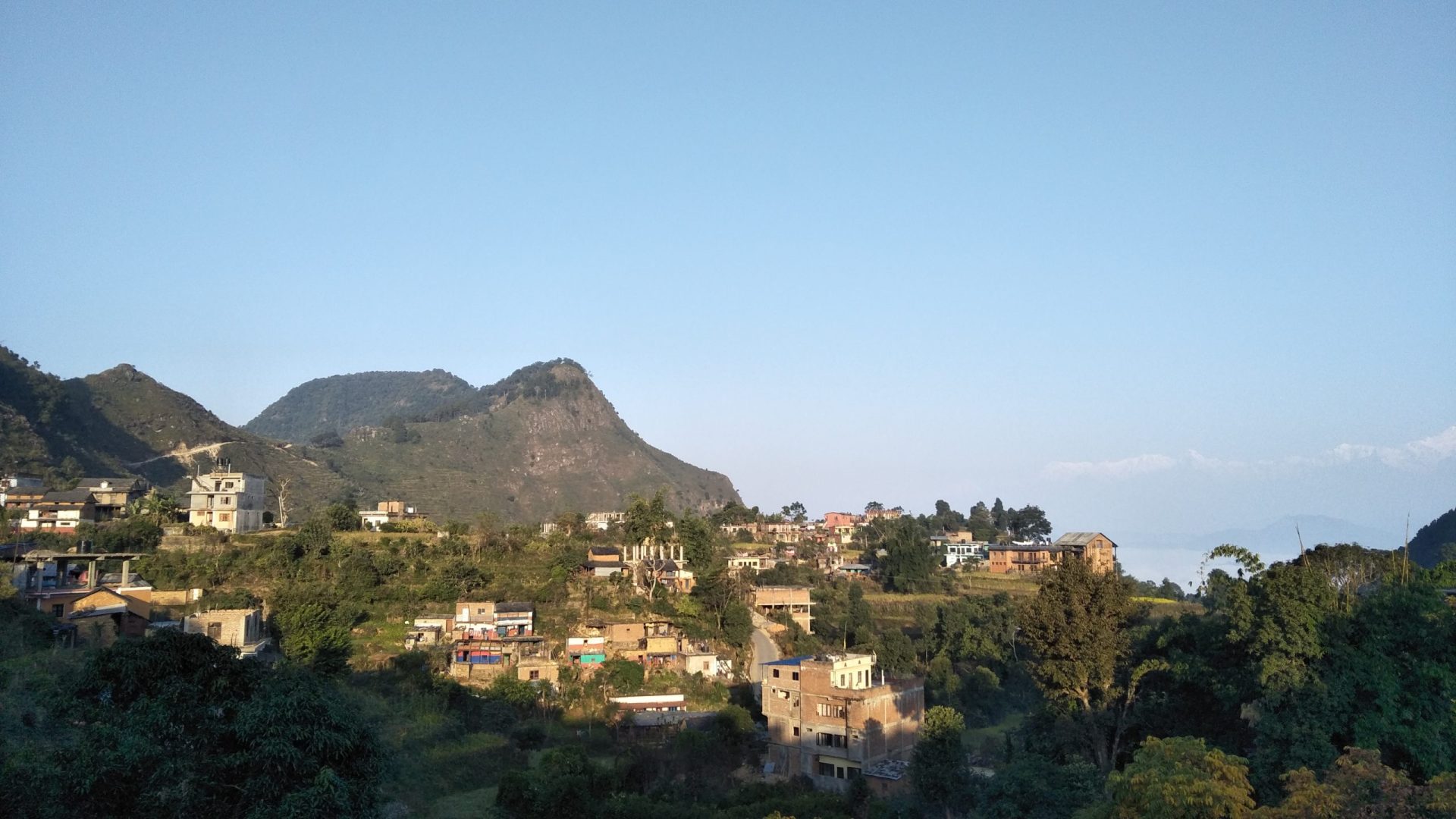 Hilltops and Village Tour of Nepal
Walk among the mid hills and villages in Kathmandu & Pokhara
8 Days
Nepal is renowned for its majestic mountain surroundings and beautiful vista; however, it offers so much more than meets the eye. This itinerary which has been revised and now adapted to the flow of travel, highlights the historical monuments, cultural diversities, charming mid-hills and villages, flora, fauna, and friendly people of this captivating destination. Hilltops and village tour of Nepal will certainly leave you with cherished memories that will stay with you.
Set off on a swashbuckling adventure that includes leisurely day walks amidst majestic peaks. Unveil quaint villages and get the opportunity to interact with the locals, all while discovering various landmarks and attractions. Gain a deeper understanding of the surroundings and create experiences that will last a lifetime.
The Hilltops and Village tour of Nepal begins with discovering notable sites in Kathmandu Valley, after which the focus shifts readily to the historical renaissance city of Bhaktapur, where every carved wooden structure has its own story to tell. Navigating further, we are closer to the essence of this trip, visiting the least explored villages of Namo Buddha and Pokhara Valley.
In Pokhara, we will spend two nights on the higher ridge near Sarangkot. From where we can get better views and cooler climes. Complete your experience by marveling at the timelessness of Bandipur – a place where life slows down and locals radiate their warmth and hospitality.
To give an extra dimension to your experience in the villages, we use a boutique village Inn, where traditional ambiance and rural flavor are the order of the day. While in Kathmandu and Pokhara, we use modern hotels with a swimming pool.
Outline Itinerary
Day 1: Arrival in Kathmandu
Day 2: Visit Bhaktapur & Namobuddha
Day 3: Around Namobuddha
Day 4: Fly to Pokhara & Drive to Sarangkot
Day 5: In Pokhara
Day 6: Drive to Bandipur
Day 7: Drive to Kathmandu
Day 8: Departure
Trip Highlights
See the real Nepal; go beyond the beaten track and discover the least touched villages.
Enjoy the spectacular views from every village on this tour.
Stay at Boutique hotels and Eco Resorts in villages and modern hotels with swimming pools while in Kathmandu and Sarangkot. Each hotel is thoughtfully selected, for experience, comfort, and great food.
Visit UNESCO world heritage sites in Kathmandu, Bhaktapur, and Patan.
Relax and enjoy the peace and serenity in villages where life is unhurried, people are friendly, and views are amazing.
A close encounter with locals with an opportunity to learn, and share experiences.
Enjoy gentle walks that keep you active and outdoor.
Detailed Itinerary
Expand All
Day 1:
Arrival in Kathmandu
Upon arrival in Kathmandu, our guide will greet you and transfer you to the hotel. Later in the day, we will explore Kathmandu Durbar Square and experience the unique culture of the city. We will take a walk past Indra Chowk and Asan markets, and then enjoy a delicious dinner with a delightful cultural performance at a traditional Nepalese restaurant. Overnight in Kathmandu.
MEALS:
Altitude:
1350m
Day 2:
Bhaktapur & Namobuddha
Drive east to the outskirts of Kathmandu to Bhaktapur, a medieval walled city filled with ancient red brick buildings with narrow streets. Full of temples, intricately carved statues, and architecture, devoid of traffic and pollution. Although many buildings were destroyed in the 2015 earthquake, the main attraction remains as it ever was. In Bhaktapur, we will visit the Durbar Square, a conglomeration of stone, metal, and wood carving, the palace of fifty-five windows, and Pottery Square. We can see potters working with their traditional wooden wheels giving various shapes and sizes to clay. After the visit, we continue our journey to Namobuddha. We will stop at Dhulikhel (1500m) for a panoramic view of mountain peaks and drive to Nomobuddha, one of the three most important Buddhist pilgrimage sites in Nepal. Known to Buddhists as Tamangligi, the spot where Buddha, in one of his previous birth, fed himself to a starving tigress that was close to death from starvation and unable to feed its cubs. Overnight in Namobuddha.
MEALS:
Altitude:
1750m
Duration:
Drive and sightseeing 6-7hrs
Today, we will embark on an adventure to discover the local villages that thrive around Namobuddha. During our short hike, we will have the chance to explore homes, meet locals, and understand their unique way of life, enjoying the stunning views of the terraced fields and the vibrant hills that are complimented by the beauty of the snow-capped mountains. Later, we can savor a delicious local lunch before making our way to the Namobuddha Thrangu Tashi Yangtsi Monastery for a short ridge walk (optional) that will provide us with incredible views of the valley. Overnight in Namobuddha.
MEALS:
Altitude:
1750m
Duration:
5-6hrs
Day 4:
Fly to Pokhara-Drive to Sarangkot
This morning we will take an amazing flight to Pokhara, during which we can enjoy the stunning views of Langtang, Ganesh Himal, Manaslu, Lamjung Himal, Annapurna, and Machhapuchre Mountains. Upon arrival, we will take a boat ride on Phewa Lake, followed by a short hike up to the World Peace Pagoda and enjoy the beautiful view of the Pokhara Valley and the Phewa lake. Afterward, we shall continue to Sarangkot where we will check in to our hotel and admire the glorious colors of the Annapurna, Dhaulagiri, and Machhapuchre Mountains as the sun sets beyond the horizon. The evening is free to rest and enjoy this magical moment. Overnight in Sarangkot.
MEALS:
Altitude:
1600m
Duration:
5-6hrs
Day 5:
Excursion to Pokhara
Start your morning in a spectacular way and experience the beauty of sunrise from Sarangkot (1590m). After breakfast,  we will take a leisurely 2-hour downhill hike, past several villages along the way before meeting the car back to Pokhara. We will spend a day exploring Devis Falls, Gupteshwor cave, Tibetan Refugee Centre, International Mountain Museum, and the picturesque Phewa Lake. With ample amounts of time in hand, discover the local culture and pick up some souvenirs in the street shops. Our guide and driver will be there at standby to transfer you to the hotel. Overnight in Sarangkot.
MEALS:
Duration:
5-6hrs
Today, we shall drive to the historic village of Bandipur, located just off the Pokhara–Kathmandu highway at Dumre. This living museum of Newari culture has been beautifully preserved, exuding a timeless charm with winding, narrow lanes of tall 18th-century buildings and small cafes. Explore the cobblestone streets and discover its colorful houses representing the architectural heritage of the village, visit the temples, or take a stroll to the viewpoint, where you can marvel at a picturesque view of the Annapurna range, the Langtang peaks to the east and Dhaulagiri in the west, and the valley below. Overnight in Bandipur.
MEALS:
Altitude:
1030m
Duration:
Drive 3hrs
Day 7:
Drive to Kathmandu
We shall drive to Kathmandu along the Trishuli river and arrive at Kathmandu during lunch time. After lunch, we will visit Boudanath Stupa and the Pashupatinath temple. Boudanath stupa is the largest buddhist stupa in Nepal. Circumambulate along with the pilgrims and visit the monasteries around. Then we shall take a short drive to visit the  Pashupatinath temple, the holiest hindu temple in Nepal. Overnight in Kathmandu.
MEALS:
Duration:
Drive 3-4hrs
Transfer to the airport in time for your departure flight.
MEALS:
Departure Dates
Start Date
End Date
Status
Remarks
Cost Information
The cost is based on the group size to offer the lowest possible cost.
The trip is available for daily join-in group departure with a maximum of 8 members or travel independently with any group size.
Included
Accommodations as listed or similar hotels
Daily breakfast and dinner in the hotels.
All land transfers by good quality vehicle
English speaking local guide.
Sightseeing admission fees.
Kathmandu-Pokhara airfare.
Not included
International flight
Nepal Visa fee
Travel & Medical insurance
 All lunches, bar/beverages, drinks, laundry, telephone, tips and other personal expenses.
 Any extra expenses incurred as a result of your health, or due to weather, political situation, and other unforeseen events.
Traveller Review
Hello Anand,
Sorry for the delay to answer. I was out of Montreal.
We are glad to share with you our thoughts about our trips in Nepal and Bhutan. Some of the feedbacks have already been given verbally to Jambay when we met him in Thimphu. Overall, we are very pleased of our experience. ;o)
Hilltop Village Tour of Nepal
First of all, Kunmar was an excellent guide and it was a pleasure to discuss with him and visit places in his presence. We felt he was enjoying our presence too. When it was time to choose Nepalese food, he provided good advices too and explained to us how to eat some plates.
As for the tour, it was diversified and gave us a good sample of what Nepal can offer. We liked the activities planned and the hikes in the mountains. The visit of Bhaktapur was a bit short but worth it. Regarding the stay in Balthali Village Resort, the location is great but the room we had was really a lower standard than all the others on this trip and not really in good condition. On their Web site, we see better rooms. The night we were there, there was a big party, so I guess they gave us the room that was far from the noise. Also, the day after, was quite a long drive to Bandipur (which was a very beautiful place). It would have been interesting to cut that road trip in half, this would mean to had another day to the trip or instead of sleeping in Balthali, sleep in another place that would reduce the road trip. This would mean to skip the hikes we had once we reached the hotel, which was also very interesting.
As for the meals, it would be important to inform future customers that they may have to pay for the guide meals when the restaurant was charging it. Even though it was not expensive, it kind of surprised us because we were not used to that usage and we have been traveling in quite a few countries up to now.
We didn't know Windhorse before booking and we were a bit worried to pay the amount of money without being sure that the company really existed (many scam companies exist on the Web), but the pre-trip discussions with especially Ugen and Jambay reassured us. You have a good customer service. ;o)
 Thank you all for the trips you provided to us, it has been a marvelous experience. Take care
 Jean-Sebastien and Lucie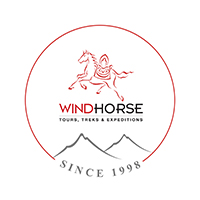 Lucie
Nov 21 - 27, 2019
Facebook Review
Guides
Trip Photos